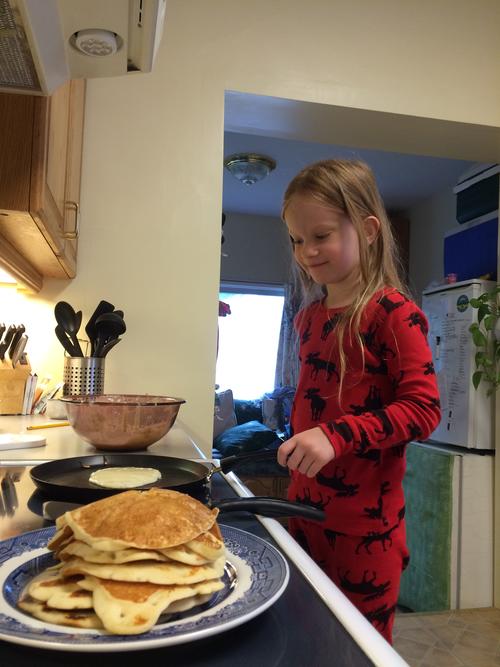 Elizabeth has been working hard to gain new skills lately. She does her own laundry Saturday mornings now (though she still needs help opening the dryer as we don't allow her to yank it open while standing on the step stool and Daddy prefers to double-check how much detergent she is using!)
Her latest accomplishment is that she can make pancakes from start to finish without assistance. It's possible that Mommy likes to hover just in case as hot pans and kids make me a little nervous...
The first time she made them completely by herself the neighbour dropped by and were so impressed that they brought their kids over to prove that yes, six year olds CAN cook pancakes all by themselves. We were somewhat amused. Elizabeth was spurred on to new heights and insisted on cooking all our meals for the rest of the day.