December 21, 2016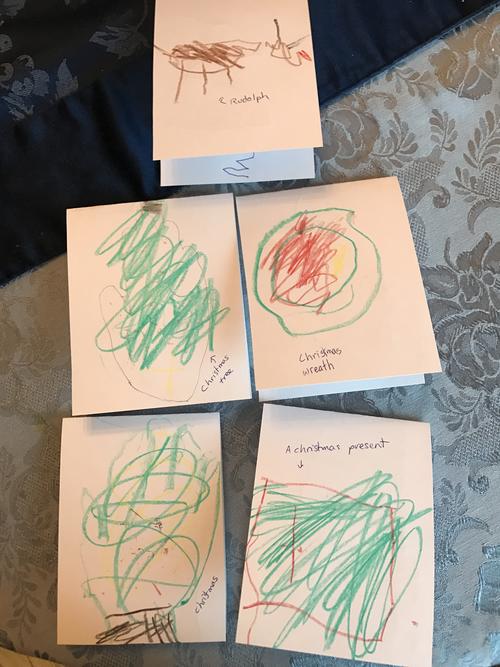 There were many cards and homemade boxes of fudge to make this year. We tried a new gumdrop fudge recipe that I got off one of those "Tasty" videos that play endlessly on Facebook and quite liked it. Matthew thought maybe we should give less away!
Elizabeth still has many teachers but agreed that it was acceptable to just give a card to her main teacher. I was extremely relieved.
Matthew had a few more people but worked hard on his drawings and especially writing his name (and hey - it's coming along!).
You might also like
- Teacher gifts
(0.319495)
- Cottage Days: Jack and Olivia
(0.315972)
- Face paint practice
(0.313333)
- Valentines
(0.308621)
- Mountain Orchard
(0.306931)
All