March 10, 2017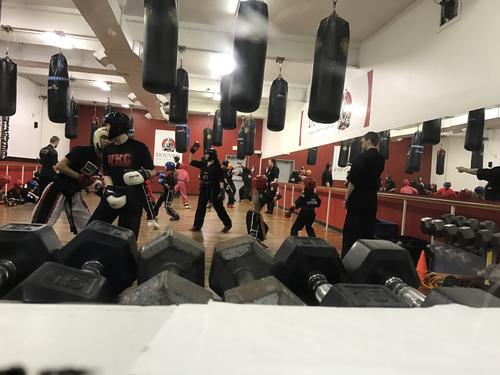 Elizabeth was invited to join the Douvris national karate team. Since the extra training commitment turned out to be far less than feared, after much hmm-ing and ha-ing and discussion with other parents (both who had joined but dropped out of tournament team and those who stuck with it) we decided to let her if she was willing.
The main negative from our perspective is that we will need to travel (yuck) a few times to participate in the tournaments, but at least there are a few that are near family (so we can combine a visit) and some that are close enough for a daytrip.
The extra training is also kind of late, but it sort of frees up Friday afternoon and early evening to play so assuming that Elizabeth can handle the schedule it actually works out better.
She really enjoyed her first training session - with new "super comfortable" uniform - especially when one of her teammates gave her a chocolate timbit at the end to welcome her.
You might also like
- Social Distancing: Day 5
(0.367028)
- Silly Sock Week
(0.362319)
- Battle Zone Karate 2017
(0.358418)
- Skating
(0.35679)
- Extended family Christmas
(0.353846)
All