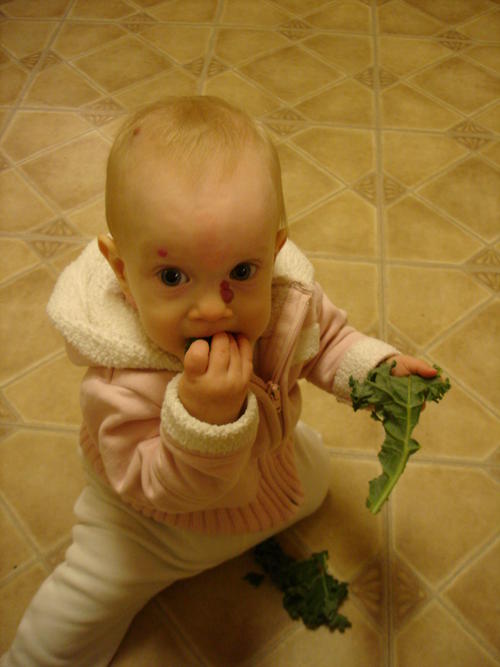 We had a vegetable christmas Christmas this year; we had so many extra potatoes and sweet potatoes delivered that it needed two elves to carry them all to our door. In theory we can line our cooler with pillows to prevent the vegetables from freezing solid, but in practice Elizabeth and I have taken to watching to see whether anything has arrived as we think we'd need at least one additional cooler if we were to stuff ours full of pillows instead of the vegetables.
We've noticed the shifting of the seasons more this year as the vegetables shift from leafy greens and tomatoes to mushrooms, onions and root vegetables of all shapes, sizes and colours. One of the most eye-opening part of this experiment is how limited a selection of vegetables is available in our local supermarkets (even the so-called fruit and vegetable places!) As someone who used to take a potato to school instead of a sandwich, I'm very happy to have more potatoes showing up in my basket. I'm also particularly fond of the white beets with purple swirls. Not so exciting are the vast quantities of parsnips in our baskets, for which I'm in desperate need of recipe advice.
I've tried out some of the suggestions from this pretty marvellous vegetable box recipe site, but I suspect we still have a number of parsnip weeks to go...
1
On January 2, 2010 at 03:13 pm
Beth
said:
Parsnip soup? (or 'parsnip snoop' as I call it b/c it is hard to say parsnip soup quickly!) Have you already made gallons of it? Phil's mom has a recipe that is a Hoffman favourite...let me know if you'd like it.

2
On January 6, 2010 at 00:00 am
Marie Smith
said:
Elizabeth is so adorable. I love how she is exploring all the veggies.