December 19, 2018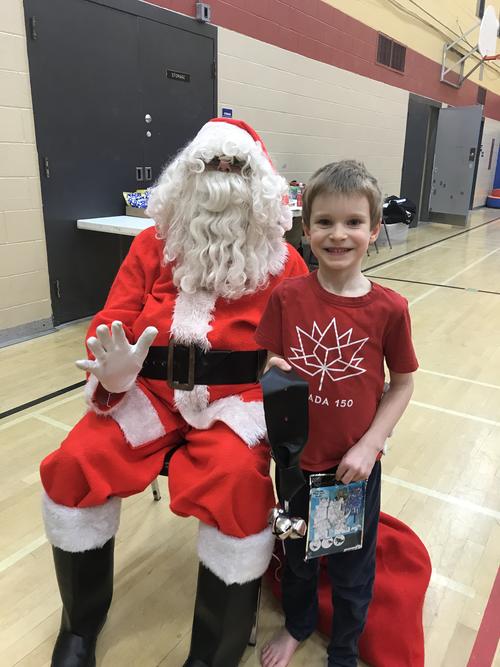 Matthew's last "ninja" gymnastics class featured a special visitor and Matthew decided he didn't want to go because he was worried about what that meant and whether it would be different.
We decided that was silly and drove him anyway. He was relieved to discover it was an ordinary class except that one of the teachers "had to leave early". Since we had flat out told him that the special visitor was going to be Santa, he put two and two together. "I know what you are really doing", he confided excitedly to the teacher who was heading out. Teacher played along and told him he was right.
Second teacher was less obliging and made him confused about whether she actually realized whether the first teacher was playing Santa or not. "Mom, I know some kids think that Santa is a true story and not a pretend one, but do adults believe that too?" LOL
He was very happy we made him go when he got his present from Santa (a transformers puzzle kit)
1
On January 22, 2019 at 01:13 pm
Grandma Henderson
said:
Yes, Matthew, adults can be pretty silly sometimes.
You might also like
- Camp Otonabee
(0.348315)
- Cooking Class
(0.344473)
- Skating and Swimming
(0.342772)
- Recital, Home Depot, movie night
(0.342629)
- Skating
(0.33672)
All