December 4, 2019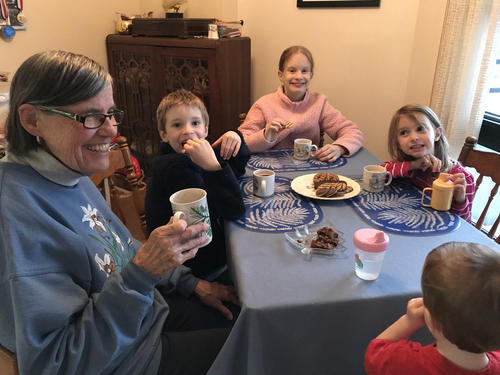 Ontario teachers are strangely objecting to the idea of increasing class sizes (and adding mandatory online courses) while not addressing problems like increased workplace violence and harassment. In any case, earlier this year the admin staff went on work to rule and now the teachers are also on work to rule.
Today our school was closed along with many others across the province as about 60,000 thousand teachers walked off the job.
We had school at home in the morning. Matthew practiced his reading and we all practiced our french and math. Elizabeth helped me with the littler kids. In the afternoon Elizabeth and Matthew went swimming at grandma's and I took Amelia skating at Landsdowne. Amelia is getting over a cold so wasn't allowed to swim but when we checked the skate situation we realized we hadn't done anything about getting Elizabeth new skates! Anyway, everyone was happy with the end result since they all got to have cookies at Grandma's.
You might also like
- Medieval Cook
(0.371975)
- Strike Day
(0.354953)
- Strike Day
(0.351254)
- Rachel and Andrew
(0.343634)
- Virtual School: Week 11
(0.342564)
All