August 14, 2021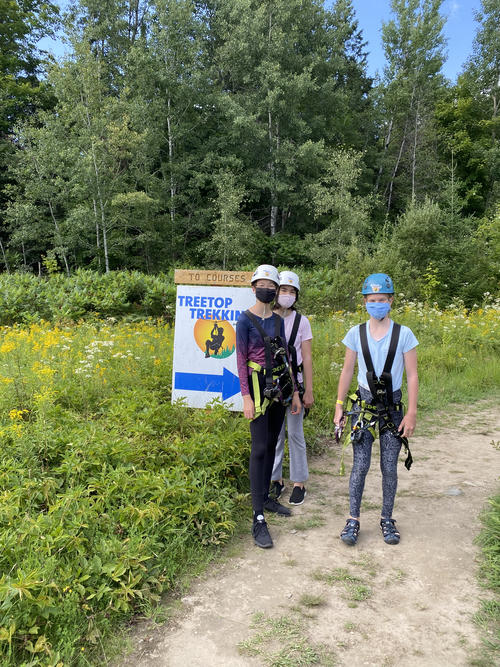 I wanted to take the girls ziplining while we were at the cottage now that they are big enough and I was very happy that Maria agreed to do so!
Elizabeth had been looking forward to this all summer, although she didn't quite know what to expect. I was very interested to discover that the clipping mechanism technology has completely changed. Instead of clipping in and out around the trees, you now clip in at the bottom of the course and you follow the wire all the way around each tree.
We didn't end up doing the most advanced course available as we were pretty much out of time and we were tired and getting hungry. The girls did manage to talk me into a freezie before heading home though.
Sounds like they'd like to try it again sometime. Elizabeth is thinking she'd like to try the courses available in Ottawa.
You might also like
- Cutest thing in the pool
(0.33777)
- January Duty day
(0.334347)
- Study in Motion
(0.328221)
- Roses and Thorns
(0.327635)
- Snow Day
(0.326848)
All