August 21, 2008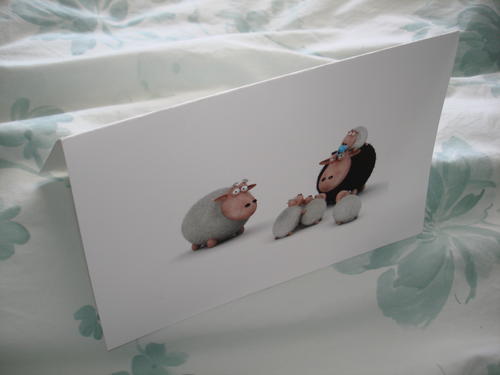 Our first trimester ends on Saturday, and we've decided to take Rev. Jen's advice and let our parents in on our secret today.
My parents are heading west this weekend on a three week small plane adventure to visit various relatinves and hopefully cross the Rockies. Dad hopes to complete the Mission Aviation Fellowship "Technical Flight Evaluation" which is their next step in being accepted as missionaries. Since Jennifer already guessed my news, if we waited until they were back they might not otherwise be among the first to know...
Dad's birthday is coming up, so we took him out for lunch at the Ristorante La Dolce Vita. We invited Mom along since it's one of the only restaurants in the city with a gluten-free menu! It was a real treat to actually be able to order calamari and pasta.
We gave Dad a copy of the ultrasound in his birthday card... They were thrilled... Later that day we went over to visit Brendan's folks. All very exciting, although we stressed that it is early days yet.
You might also like:
-
Cottage Days: Huntsville, Bondi
-
Doors Open Ottawa: Library distribution
-
First outings: Music, library, karate
-
Matthew's first skating class
-
Preparing for Gingerbread
August 15, 2008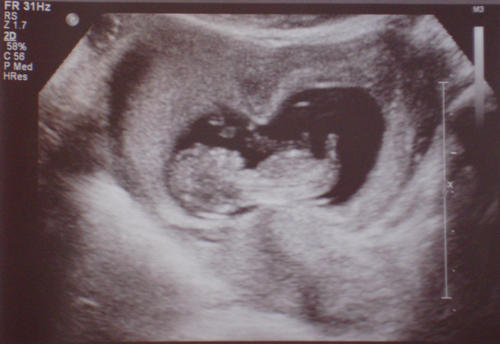 First ultrasound today confirms that the baby has a heartbeat! Based on size, her due date is confirmed as March 7th.
You might also like:
-
-
-
-
Pentecost
-
Stripes and going to grading