September 30, 2012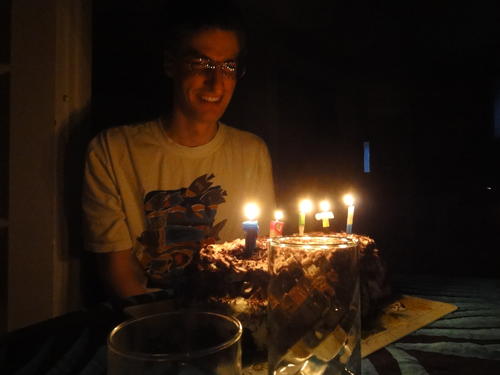 Josie and Dan were staying for Brendan's birthday weekend, so there was lots of cousinly fun. Hours alone were spent jumping on Elizabeth's "sheepdog teeter-totter", in order to launch a stick (and later a ball) as high in the air as possible. There was much discussion of what exactly caused an improvement in height. Size and shape of item being launched? Pivot point? We gave a few suggestions here and there but mostly let them figure it out. Josie managed to launch the stick clear into the tree and all were very impressed.
For dinner, Brendan requested lasagna and a Black Forest cake. Elizabeth decided he *had* to have a Cars cake just like Daniel. Once Daddy ascertained that I thought I could accommodate both requests, he was very indulgent. We used raspberries instead of cherries though, for family allergy reasons. Working around all the fruit, nut and flour restrictions is getting complicated!
We got him a huge slab of wood for a present, cleverly disguised as a beaver (it's going to be his new workshop bench).
You might also like
- Garden
(0.344148)
- Good Friday 2015
(0.342536)
- Rube Goldberg
(0.3425)
- Great Glebe Garage Sale
(0.342342)
- First Trip to the Dentist
(0.341727)
All
September 22, 2012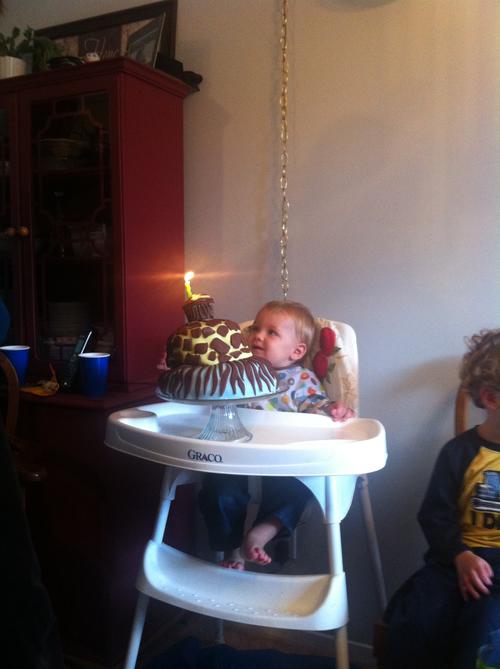 Xander turned one and all of a sudden he is totally not a baby anymore.
He's walking all over and starting to talk and everything. Crazy how that happens!
Elizabeth enjoyed his party very much, although she was rather confused about why he didn't want to eat his cake instead of smooshing it and throwing it on the floor. He was totally overwhelmed by the rather sudden intense focus of the crowd and many flash cameras going off!
You might also like
- Last sail of the season
(0.29902)
- Xander is TWO
(0.298925)
- Horseback riding
(0.297778)
- Scary crickets
(0.294118)
- A Massacre
(0.293103)
All
September 18, 2012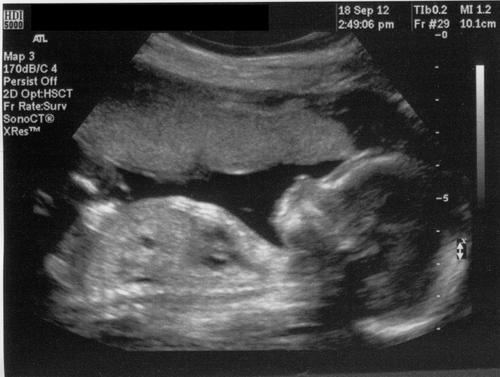 Pregnant women in Canada are supposed to get an ultrasound between 18 and 20 weeks, and so I duly booked an appointment with our favourite ultrasound clinic for 18 weeks and 5 days. Both midwife and clinic were very anxious to have me arrive prior to 20 weeks - I guess there are some things that are easiest to see during that time range.
I am quite aware that the main purpose of this ultrasound is to check on baby's growth, but we were very much hoping to also find out baby's gender. We like to name our children as soon as possible - those of you who like a surprise have all my respect, but I feel strongly that all people deserve a name as soon as it is possible to give them one. Turns out it's also more difficult for me to bond with a genderless infant - while I try hard not to make assumptions about Elizabeth's behaviour based solely on her gender, I do find that gender helps, particularly when child is literally inside and therefore not all that easy to observe.
Imagine my outrage to discover that the clinic now has a policy *not* to disclose gender prior to 20 weeks, because of "gender based abortions". Not that they mentioned this in advance or anything!
If baby hadn't cooperated that would have been one thing, but the ultrasound technician obviously knew the gender, so the refusal to disclose gender really annoyed me. It's particularly annoying because I was given a hard time about declining IPS "What if the baby has Down's? You won't know until it's too late to abort", but I'm not allowed to know the gender because I might abort if I don't like it? Talk about a double standard!!! Furthermore, even if gender-based abortions are really a big problem here in Ottawa, I still don't believe that this justifies withholding information from the patient.
Apparently some Canadian politicians think that giving out this information should be banned at all clinics and hospitals across Canada. I think that this is an extremely paternalistic attitude. Address the problem at the abortion level if necessary! If it succeeds, the result will be that women who want to know the gender will either wait until 20 weeks for this ultrasound, or they will go for extra ultrasounds. Turns out that the number of ultrasounds has risen dramatically since I had Elizabeth; our midwives say it's become quite common for them to come back "incomplete" as ultrasound clinics, due to worries about liability. No wonder our health care costs are rising!
You might also like
- Breech Baby - 35w 5d
(0.460862)
- Healthy Girl
(0.438753)
- How many weeks?
(0.436792)
-
(0.435264)
- Home
(0.431535)
All
September 16, 2012
Nora (whom Elizabeth's doll is named after) has been clamoring for Elizabeth to come and visit her in Boston for quite some time now. So after going through the required hoops (actually getting our act together, applying and obtaining passports, picking a date, etc...) we finally had everything we needed together and were ready to leave the country for the first time with Elizabeth. We ended up driving about the same distance as it is to visit all the great Aunts and Uncles since Elizabeth travels well by car and it was much cheaper than flying. The drive down was quite pretty and we all enjoyed listening to Charlie and the Chocolate factory in the car (minus a few fits by a certain small person in protest of some of the more ridiculous moments). Upon arrival Elizabeth was so tired that she actually fell asleep without eating super even though it was not all that late. Luckily she had snacked quite a bit in the car and didn't wake up in the middle of the night starving hungry.
The next day after breakfast we visited the New England Aquarium. It was really neat to walk along the harbour front and see the Atlantic ocean. The girls had a blast chasing each other around and even seemed to enjoy some of the wildlife at the aquarium. The main feature though were the divers in the main tank who were working on some underwater maintenance items. Afterward we headed over to Legal Sea Foods for lunch and then back home for a nap before checking out the local park. Somewhere in there the girls also did their best to wear a track into the floor by going around the first floor in circles one after the other on toy cars.
Sunday we visited the Science museum, a gluten free pizza joint and then a park with some enormous slides. Monday morning we headed out bright and early to find our way back home. Elizabeth and Nora both missed each other and are angling for a repeat visit (how about next weekend Mommy?)...
You might also like
- History Museum
(0.407631)
- The Big Clock
(0.395671)
- Matthew's first skating class
(0.394325)
- Family Day
(0.39374)
- Nationals
(0.391986)
All
September 14, 2012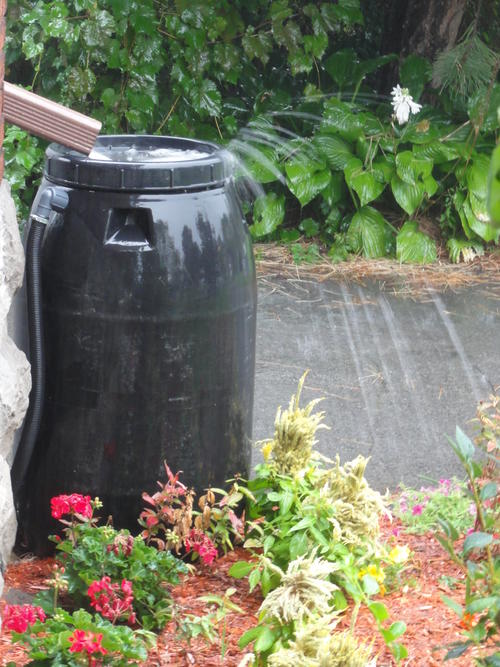 Apparently the rain was not missing, just sidetracked this summer.
You might also like
- Summer bucket list: Make your own pizza
(0.236364)
- Baa Baa Black Sheep
(0.188889)
- Stripes
(0.185714)
- Spring Garden
(0.177515)
- Karate injury
(0.168317)
All