November 24, 2012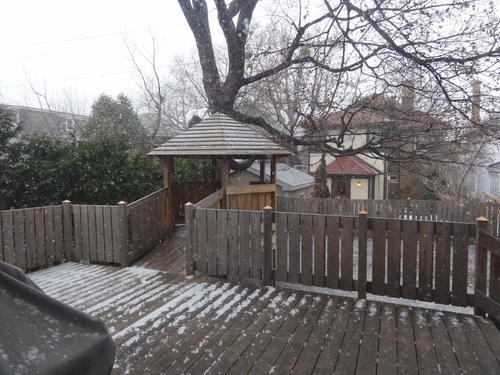 There wasn't much but Elizabeth wanted to go sledding anyway.
You might also like
- Pixies
(0.252252)
- Red stripe
(0.248227)
- Another tooth out
(0.239264)
- Foolish Chicken
(0.230769)
- Back to school
(0.230159)
All
November 17, 2012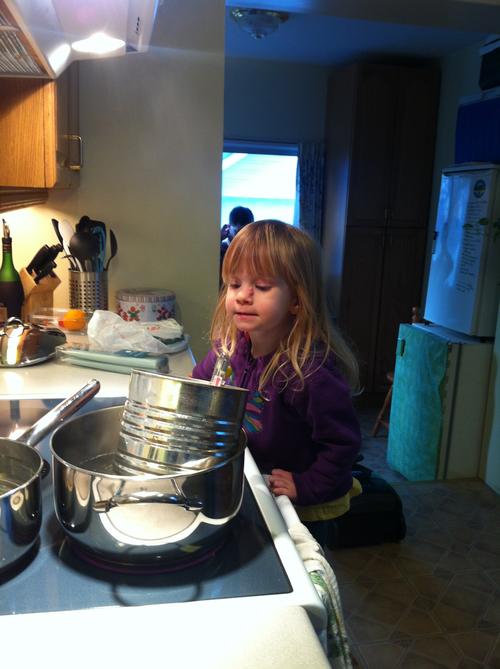 Auntie Janice has an incredible stash of crafty stuff. She's been decluttering and using up supplies so decided to have a candle making session.
We had difficulty locating a pink candle for our advent wreath, so took the opportunity to dye a white candle the appropriate colour. Elizabeth was fascinated.
Note to self: when making candles, locate new tin cans first. Older ones may leak where they have rusted through, making for a tedious and painful pot clean-up. Aged mold sealant is surprisingly difficult to work with, but leaked wax does make for funky shapes on the paper as it cools.
You might also like
- Let's go fly a kite
(0.325581)
- Good Friday
(0.323077)
- Come sing Messiah Rehearsal 2
(0.316239)
- Amelia spectacle
(0.309654)
- Skating on the Canal
(0.307033)
All
November 12, 2012
It's Elizabeth's third year helping make Christmas cake! She was pretty excited because hanging out with Grandma and Grandpa J is one of her favourite activities in the whole wide world.
She helped me weigh and pour the fruit (number recognition!) and stir in a bit of flour. Then she got hungry and ate five cookies and drank nearly an entire mug of hot chocolate. She was a bit disappointed that she didn't get to eat the Christmas cake right away, but at least we still have a bit from last year left.
By the time I got her home she was so tired that she actually fell asleep with her head on the table before dinner!
You might also like
- Christmas Cake
(0.372277)
- Strangers
(0.36725)
- Capital of extremes
(0.353535)
- Strawberry picking
(0.352113)
- Butterfly Show
(0.35)
All
November 7, 2012
I'm back into morning sickness (due to heartburn?) Also, I'm 90% sure baby is currently breech. Midwife said last time if it is breech at 30 weeks then I'm headed for C-Section #2. Boo Hiss. On the other hand, babies are cute which makes up for a lot.
0 comments
You might also like
- Baby shower and Canal
(0.251553)
- Ballet and Paw Patrol Camp
(0.247619)
- Baby time
(0.245552)
- Lightning Storm
(0.236486)
- Stripes, stripes, stripes
(0.236311)
All