August 23, 2013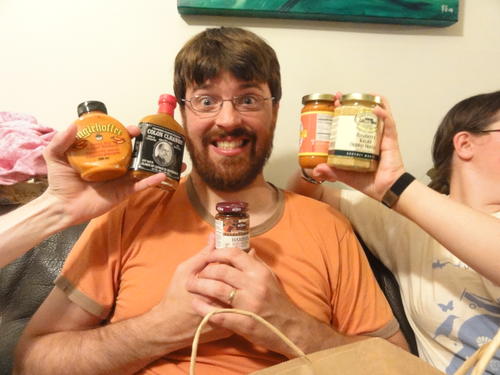 Auntie Heather got Dave a hilariously appropriate selection of hot sauces for his birthday this year. I took Elizabeth and Matthew to the park to burn off some energy before inflicting them on Uncle Dave.
Dave used my paternal grandmother's special Angel Food cake knife to cut the cake - possibly for the first time ever...
You might also like
- Two birthdays
(0.301538)
- Happy birthday Uncle Mark
(0.3)
- Election 41
(0.292271)
- Museum and Birthday
(0.288952)
- Isabelle's dedication
(0.284595)
All
August 20, 2013
Matthew now has TWO teeth. He spends a lot of time trying to stuff fingers etc into his mouth. We try very hard to avoid letting him do this because: OUCH!
Guess how easy it is to cook supper when trying to avoid mobile baby determined to demonstrate the real meaning of "ankle biter"?
You might also like
- Hashi
(0.290141)
- Teething
(0.277778)
- First stripe
(0.268437)
- Minus one tooth
(0.268156)
- My doll is made of baby
(0.268012)
All
August 18, 2013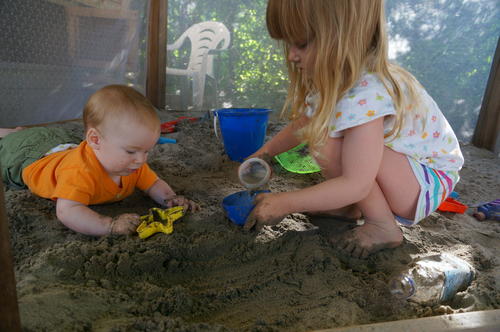 Matthew was SO happy to rediscover his familiar home. Elizabeth was keen to do all the things she's "been missing for a wary wary long time". Besides, the sandbox is "kind of like an Ottawa beach"
You might also like
- Leader Board
(0.275424)
- Pumpkin carving
(0.272727)
- Hold the hand
(0.272727)
- Good night little bus
(0.270833)
- Breakfast at Mary's
(0.26971)
All
August 17, 2013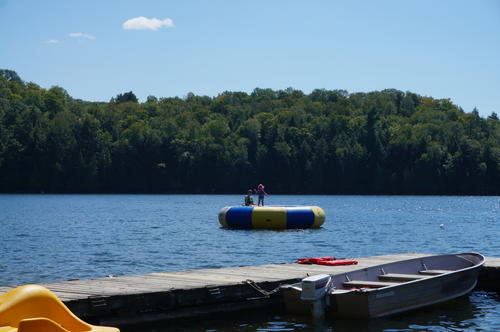 Elizabeth is a rather cautious child when it comes to things she thinks might be dangerous. Once she gets comfortable - look out world!
She was quite determined to swim to the trampoline this year and super proud of herself after she got over mean Mommy forcing her to swim rather being towed out.
The iceberg slide was deferred until "next year".
You might also like
- Elizabeth lost (part of) a tooth
(0.304217)
- Ducks
(0.292818)
- How did THAT get there?
(0.286076)
- Birdhouse
(0.280742)
- Summer week 6: Circus and Gymnastics
(0.280702)
All
August 16, 2013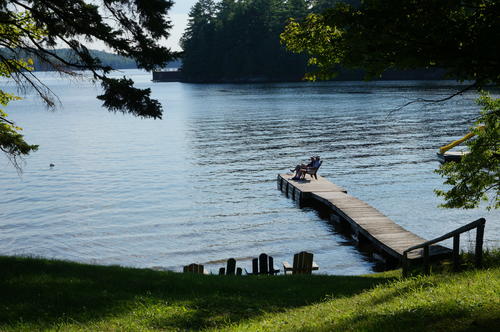 Here is a group of photos showing the cottage "animals" in their "natural habitats".
Matthew covered in food
Elizabeth at the beach. Elizabeth went swimmimg in her clothes (and could hardly believe her good fortune at getting away with it)
Grandma reading her book at the end of the dock
Deer going to to the Bondi playground
Elizabeth has a checklist of THINGS WE MUST DO before we leave the cottage. (Well, actually, she wants to stay here forever and ever, but since we assured her that isn't going to happen she is settling...)
Seeing a deer was high on her list. Success!
You might also like
- Cousin Camp: Beach day
(0.308394)
- First bath; meeting Erika & Auntie Yukiko
(0.308219)
- Summer school jul 13-17 Circus week
(0.307692)
- 6th birthday party
(0.302144)
- Family Day
(0.301205)
All