December 29, 2013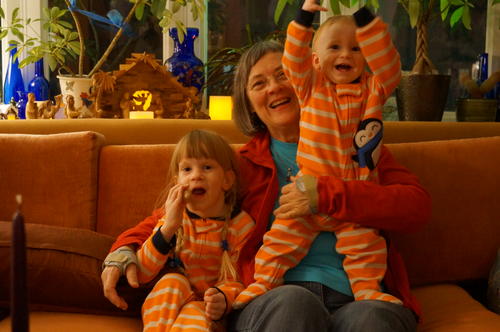 We had intended to leave town on boxing day and head for London to spend time with my Aunt, catch my family Christmas dinner in Wellesley and head back through Toronto on the 30th. But with Matthew and I both suffering mightily from the plague we stayed in bed instead. Elizabeth asked whether I was well enough to travel every single day. After a couple of days she suggested that maybe I could be sick in the car just as easily as at home. At least she didn't get as far as suggesting Daddy leave me behind!
Matthew recovered faster than I did, but by the 29th I figured I was on the mend and my daily fever of 39C seemed to have broken. So before Brendan could change his mind we hopped in the car and headed for Toronto. "Just what I've been wanting to do", said Elizabeth. By the time we arrived my fever was back for the fifth day in a row. Aunt Muriel took one look (and listen) and prescribed antibiotics.
Elizabeth was very happy to finally be visiting "her Muriel". "I'll tell you a secret" she whispered in my ear "I remember this place AND THERE IS A CUCKOO CLOCK!" Muriel gave her a wooden whistle that makes a sound like a cuckoo. So every hour Elizabeth went to the cuckoo clock to whistle along with him.
You might also like:
-
First day of Maternelle
-
Extended family Christmas
-
Epiphany Back to School
-
Roses and Thorns
-
#Jessdoesthemath
December 26, 2013
In no particular order, some pictures from last year (more or less) that I never got around to blogging about, but can't bear to just delete.
-Elizabeth made a boat just like the one Mommy sails on, complete with owner Mike.
-Riding a plasma car as an adult is a LOT of work.
-Elizabeth's friend Nora gave Elizabeth chemicals that turned her bath into weird goo. Elizabeth was not quite sure WHAT to think.
You might also like:
-
Visitors
-
Photos in the snow
-
6th birthday party
-
New favourite way to get home from the bus stop
-
Spectacle de musique
December 25, 2013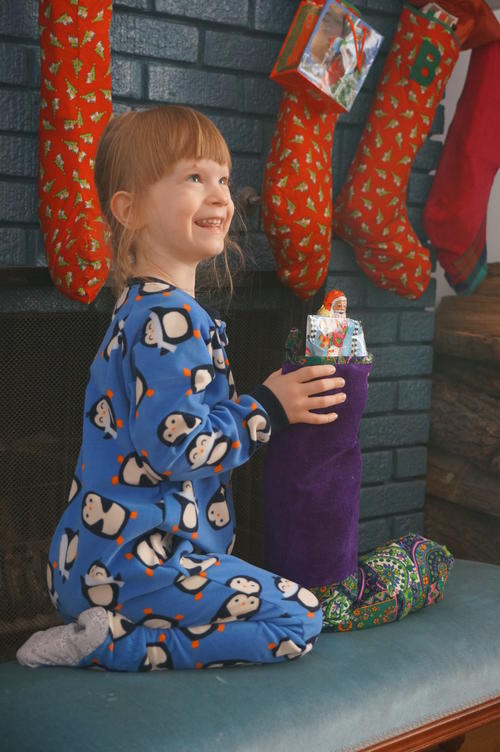 Merry Christmas!
"Do not be afraid. I bring you good news of great joy that will be for all the people. Today in the town of David a Savior has been born to you; he is Christ the Lord. This will be a sign to you: You will find a baby wrapped in cloths and lying in a manger." Suddenly a great company of the heavenly host appeared with the angel, praising God and saying, "Glory to God in the highest, and on earth peace to men on whom his favor rests."
Luke 2:10b-14
Matthew and I celebrated by coming down with colds and fevers - poor Matthew spent very little of his first Christmas awake.
But we had a nice Christmas despite it all.
You might also like:
-
First Christmas
-
Tismass
-
Come sing Messiah!
-
Ron Harrison
-
First Sleepover
December 24, 2013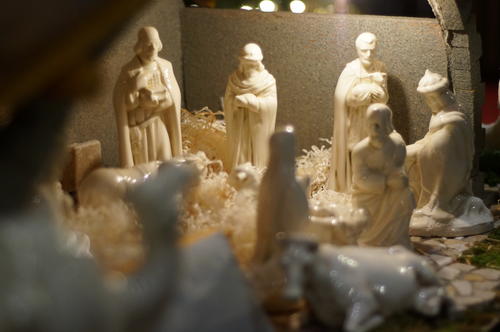 Today - a spontaneous pageant followed by Christmas eve raclette.
All the kids got to dress up, even Matthew (they were all angels lol). Pastor Paul read the Christmas story and had the kids act it out as he went.
"Like a candle flame
Flickering small in our darkness
Uncreated light
Shines through infant eyes."
The Candle Song by Graham Kendrick
December 23, 2013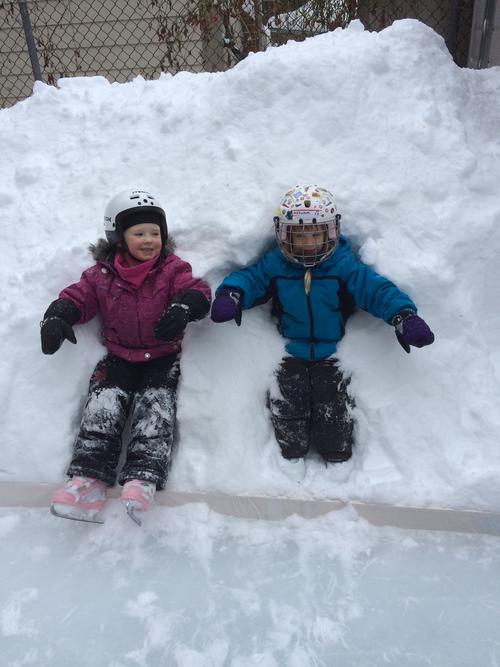 A couple of weeks ago Elizabeth came home from school and explained that we had to go skating with one of her friends right now because she had invited her. We asked her where? I don't know... At le patinoire... We asked her when? Right now of course! We asked her if her friend's mom knew about this? I'm sure she must.

This continued every day for a week or so before we were finally able to get a hold of Adrienne's mom and sort things out. Apparently the kids are running the show and we're just along for the ride.
You might also like:
-
6th birthday party
-
Katelyn
-
Heidi and Tante Elfi
-
Late night skate
-
You known you're real parents when...