February 5, 2014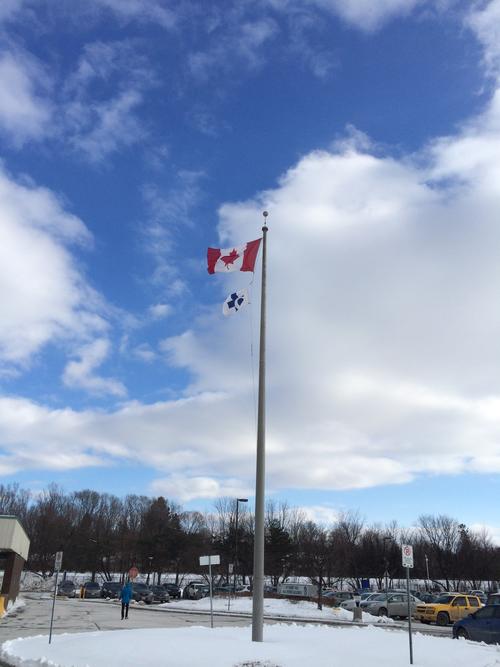 I walked down the stairs this morning and my right eye started "shimmering". It looked like I'd put on a pair of goggles and submersed half of it under heavily chlorinated pool water. The water had a flow to it, and there was light bouncing off the ripples. It was very beautiful, but it didn't go away. After about fifteen minutes I decided I'd better call my ophthalmologist and verify if this is what he meant about "flashing" (a sign of bad things happening with your retinas).
He was closed for the day. So long story short I ended up spending my morning at emerg. I was not impressed by how long it took me to be triaged (43 minutes) - What if I were dying?!? I thought the point behind triage was that they are supposed to evaluate that quickly.
I'd been referred by Telehealth Ontario and at the end of the call they wanted to know which ER I was headed to. "We'll fax over our report", the nice nurse I spoke to said.
But the triage nurse at the Civic laughed when I told her about the alleged fax. "We get thousands of faxes every day", she said. "I don't have time to look for faxes. And anyway, I'm probably going to ask some different questions."
Really? First of all, basic triage questions should be fairly standard. If a patient comes in pre-triaged, that should save some time, no? If the hospital is just going to ignore faxes, maybe they shouldn't accept them in the first place. She was right though - the Civic triage was quite a bit less thorough than the Telehealth Ontario version.
I was supposedly "yellow listed" - "you'll have a shorter wait than some, dear" said triage nurse, and I did move into the next area quickly. But two and a half hours later I was still waiting.
While I was there, a 94 year old woman came in to have IV antibiotics. She'd been scheduled to have them to treat a skin condition, which we all heard about because her entire treatment took place in the hall. In the ER, while surrounded with a whole pile of people with flu, stomach flu and suspected broken limbs (Why don't we have a place to get basic stitches and xrays that isn't the ER, anyway??).
Finally someone called my name. I was put into the eye exam room. A man showed up. "I'm supposed to test your visual acuity, but I don't know how to use the fancy equipment in this room", he said. "So let's go use the eye chart on the wall". By this point the shimmer had stopped. Eye chart had been printed out from the internet (there was a URL clearly visible on the top). Visual acuity test complete, an actual doctor showed up and checked my eye. She wanted to check the pressure too, but couldn't locate the instrument. Cue doctor and other staff looking all over the ER area for the missing equipment. After a while they decided it had been an ocular migraine and sent me home.
Doc decided to give me a referral to the eye clinic outpatient. "Don't be surprised if it takes a few months to fit you in", she said. Eye clinic called half an hour later with an appointment for the following day.
In the end, I did actually receive pretty amazing care. But the ER portion was not so good...
You might also like
- Pandemic ER
(0.460591)
- Home again, home again
(0.442424)
- Scarlet Fever
(0.439889)
- Sewing with kids
(0.439673)
- Home
(0.437302)
All