February 18, 2014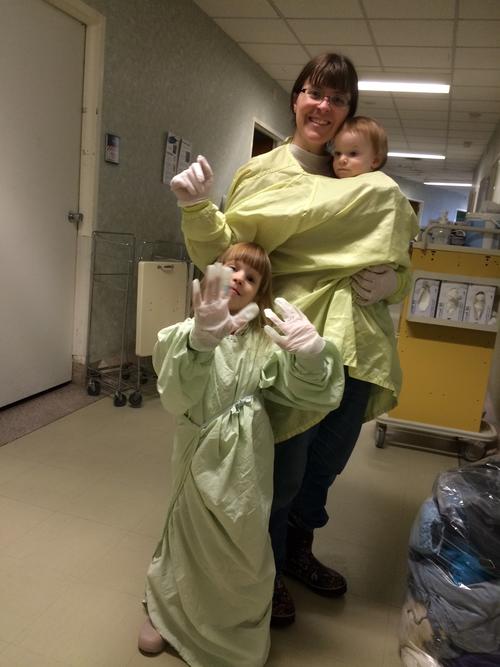 Daddy and Grandpa went back to Ottawa to work on the project-that-consumes-all-our-spare-time. I hear Daddy had to work and Grandpa needed to do some chores like visiting the Angolan embassy and renewing his driver's license etc...
Daddy said it was too quiet to sleep... I guess he missed us!
We had one good day splitting our time between Great Grandma and Grandpa (who are now 50 km apart!) and then Grandma ended up in the hospital with a pulmonary embolism. We were grateful for the excellent health care, but of course the hospital was another 50km and she was put into precautionary isolation, meaning we had to gown up during visiting hours. Elizabeth was not terribly amused by the rubber gloves in particular. I think I spent longer coaxing her into the gown than we spent visiting but she ended up having fun playing I-spy.
The kids were real troopers about all of the driving - we went from nursing home to nursing home to hospital and back around visiting with Great Grandma and Grandpa, helping Grandma and getting various things from the apartment. Luckily Grandma arranged for a sled and Elizabeth got a chance to burn off some of her energy that threatened to overflow after many hundred kilometres sitting in the car. She's also become quite the "bury your horses" expert - this is a car game we've played since I was quite small and my mother before me. You count all the horses you see and whoever sees a graveyard hollers "Bury your horses". Everyone else has to reset their horse count. We have a roadkill / fastfood restaurant version but we haven't taught that one to Elizabeth yet... Elizabeth was fascinated by all the horse and buggies and felt quite strongly that they ought to share with her (she wanted a ride too!)
I enjoyed being able to do
You might also like
- 52 cm of Snow
(0.403805)
- Mother's Day
(0.390519)
- Christmas with Great Grandma
(0.390093)
- Crazy Pickles
(0.388585)
- History Museum
(0.387424)
All
February 16, 2014
We had a family reunion with everyone at Grandpa's new longterm care facility. Mom rented their chapel and we played ticket to ride on the iPad and Scrabble on the iPhone (because we'd all forgotten the real board games!)
Matt and Kelly are expecting!!! (YAY!)
Grandpa was doing pretty well, all things considered.
You might also like
- Dentist
(0.273171)
- Le Patinoire
(0.271318)
- French class Halloween
(0.269504)
- Happy New Year!
(0.263305)
- Family Game Night
(0.259524)
All
February 15, 2014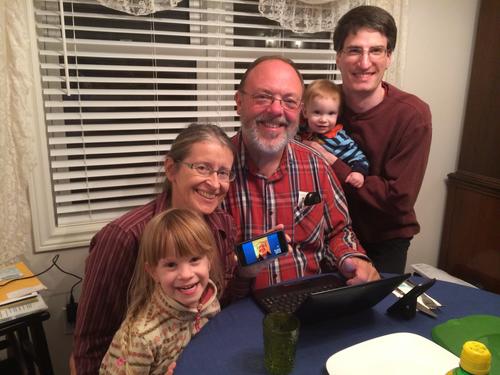 My dad flew from Angola to Canada to surprise my mom for Valentine's day so of course we had to make the trip to Southern Ontario to see them!
Wanting to eat somewhere other than Swiss Chalet in an attempt to prove to our children that other restaurants DO exist, we stopped at East Side Mario's for lunch. Cue ominous music... Turns out that East Side Mario's has a gluten free menu, but if your perky waitress asks: "Soup or salad?" you should check whether the soups in question are on said menu (they aren't). I know better, so was annoyed with myself when my dinner ended up on the side of the road shortly after resuming our trip. (I should add that the restaurant apologized and sent me a gift certificate afterwards. They also allegedly improved their training!)
But it wasn't quite the triumphant family reunion I had hoped for when I arrived, still shaky and throwing up... Luckily it passed quickly for once! And Matthew discovered how to drink from a straw while at the restaurant, so it wasn't a total loss...
You might also like
- Number 3
(0.346375)
- Messiah rehearsal, Santa parade
(0.337079)
- Cottage Arrival 2019
(0.330827)
- Wedding prep
(0.329427)
- Valentines
(0.327707)
All
February 14, 2014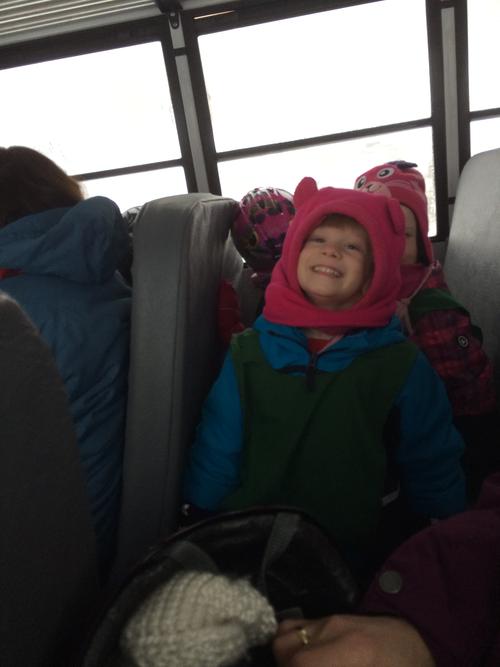 Elizabeth's school does quite a number of field trips (and parents are strongly encouraged to come along as chaperones)
So far we've been to a couple of shows at the "big school", the agriculture museum, a local park for a Terry Fox run and Jacques Cartier park to go down the ice slides! I was slightly terrified about the prospect of supervising three other small children at Winterlude but luckily I've gotten to know the kids by now and Elizabeth's teachers gave me well behaved children...
You might also like
- Terry Fox Day
(0.340336)
- Three at a time
(0.318919)
- Le Patinoire
(0.284768)
- Field trip to Agriculture museum
(0.284161)
- Airplanes
(0.283557)
All
February 13, 2014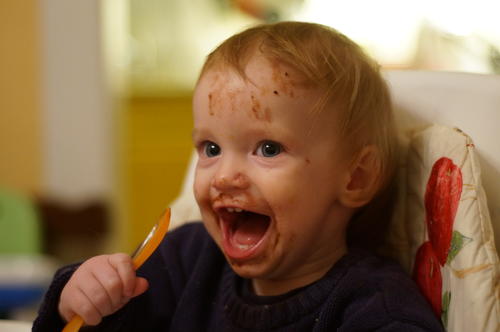 I guess he likes chocolate...
You might also like
- Happy Pi Day
(0.142857)
- Cuddling with Lorianne
(0.137255)
- Pi day
(0.129771)
- St Nicholas
(0.127778)
- Third brown belt stripe
(0.126984)
All