July 4, 2014
There's an informal homeschooling gathering at a local park - with a wading pool - on Fridays, and we decided it would be fun to go. As luck would have it, the first day was the 4th of July and since the hostess is American... she went all out! Elizabeth was very proud of her flag and she hopes
Nora
likes it.
You might also like
- Christmas Cake 2013
(0.315634)
- Brendan and Mommy-dear
(0.301703)
- Christmas Cake
(0.297424)
- New diapers
(0.296296)
- Great Glebe Garage Sale
(0.295349)
All
July 1, 2014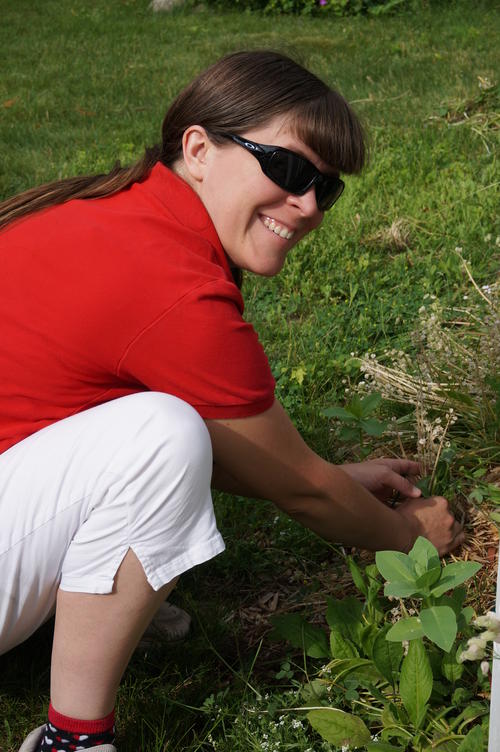 A perfect birthday - weeding in the garden, waffles for brunch, getting muddy at the park and fireworks at Grandma and Grandpa's house!
You might also like
- Grandma has a birthday
(0.246377)
- Nutcracker
(0.239796)
- Farm visit
(0.239726)
- Victoria Day fireworks
(0.237864)
- Father's day
(0.237113)
All
June 30, 2014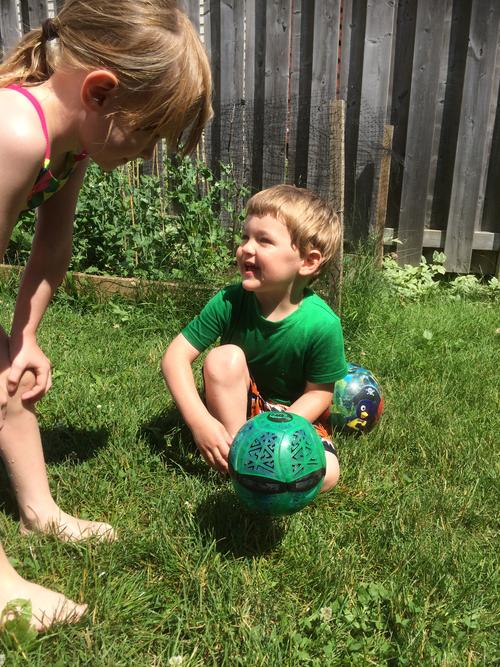 It was hot, so we went to hang out in Xander and Zee's pool. The plan was to pick a few cherries, but between a wobbly ladder that the kids REALLY wanted to climb and much fewer cherries than last year, we only picked a very small amount. The kids enjoyed washing and pitting them very much (Matthew has learned how to use a pitter! Eek!). Perhaps the fact that I still have a year's supply of last year's fruit in the freezer may have impacted our enthusiasm. Besides, it was more fun to try to get a picture of the self-inflating ball ;)
My garden is really taking off. The sunflower is about as tall as Elizabeth. I'm really enjoying watching the corn grow - I've never really seen what it looks like as a young plant before. It's a fascinating plant.
You might also like
- Cold weather activities
(0.33107)
- Angie 2015
(0.31563)
- Science experiment
(0.315152)
- Butterflies 2014
(0.315024)
- Garden
(0.314038)
All
June 29, 2014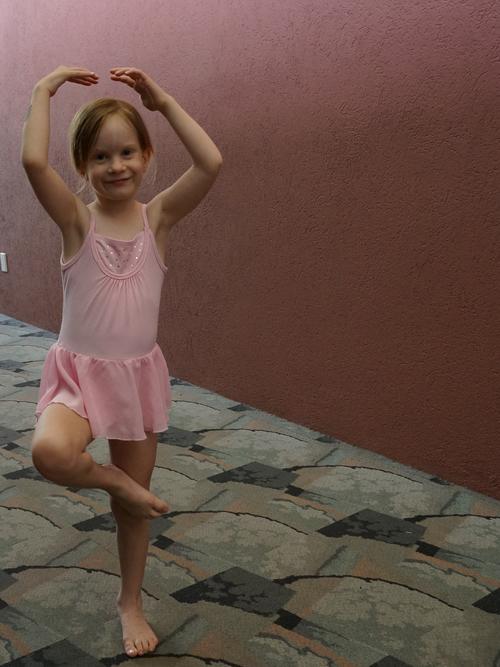 Elizabeth decided she wanted to try ballet classes in lieu of skating and while one might think that classes should be available at our local community centre, apparently this is only true if you sign up more than three weeks before they start. In fact, basic "ballet" classes for a five year old were surprisingly hard to sign up for. Finding a class with space was challenging - we ended up at St Laurent which is a fifteen drive not counting traffic issues. And that wasn't the end either, since our class was cancelled twice in the first two weeks as they were merging classes without sufficient enrolment. I think I was still not quite sure what time the class started as a result by the time the classes ended. And of course Elizabeth missed class #1 due to scarlet fever.
So what I'm saying is that we got off to a rough start. Elizabeth seemed to enjoy her classes very much, but complained that they "always did the same thing" every week. I was pretty sure this was the end of ballet, but at the end there was an adorable recital and Elizabeth is asking when she gets to do ballet again...

You might also like
- Decision making study
(0.377588)
- Swimming lessons
(0.375291)
- Number 3
(0.374262)
- Elizabeth end of year concert
(0.372765)
- Summer's Over
(0.371831)
All
June 28, 2014
When we arrived, Caitlyn proudly announced "Today is MY party and I am three years old." We got to swim in her pool (Elizabeth was very impressed!) Matthew did not have any qualms about destroying piņatas, I was glad to see, though I guess Elizabeth was older when she was traumatized by the shocking demise of the piņata. Matthew was not sure about participating at first but once he realized we were sanctioning enthusiastically hitting something with a stick he was all over it.
The only problem is that shortly I'm thinking that David and Dianne are going to have to reinforce the piņata so that it doesn't get pulverized by the end of the first round. It's quite amazing how much better the kids have gotten at breaking these in the last five years (here's the first one - aren't the kids tiny?!)...
If Dianne ever gets tired of her day job, I'm thinking professional cake decorator would be a definite possibility... That's some cake, n'est ce pas?
You might also like
- Pirate Pinata
(0.379906)
- Swimming lessons
(0.364596)
- Sportball
(0.351678)
- Decision making study
(0.351515)
- Guided Tour
(0.35)
All