November 21, 2014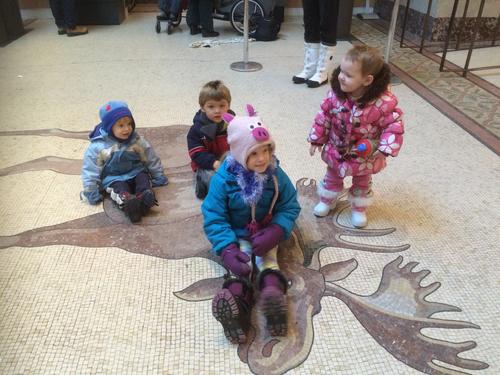 The best part about having cousins nearby is being able to play together often. Said playing can be rather boisterous and loud, so it's even better when we have enough energy to take them somewhere other than home!
You might also like:
-
Xander's birthday
-
Joey and kids
-
Housey
-
Hashi
-
Best Friends
November 16, 2014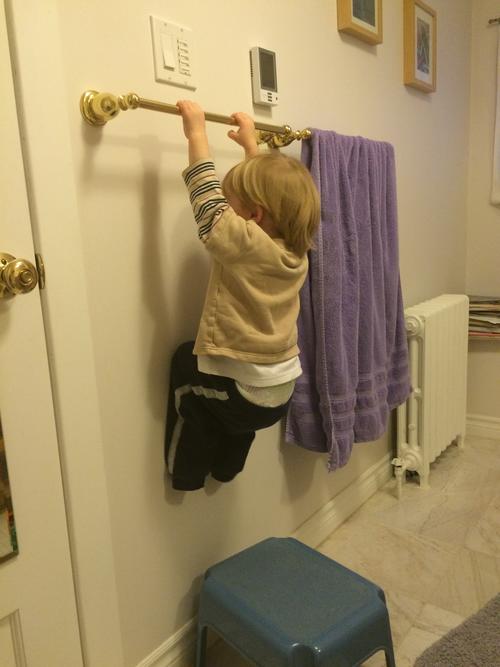 At 21 months we started the process of night weaning. Matthew is unimpressed.
He's getting new words every day, but many of them sound the same - even to Mommy and Daddy. Elizabeth often claims to understand what he's trying to say. Suspiciously this often coincides with what she'd like him to do. He doesn't mimic words the way Elizabeth did, but once he's decided he's using a particular sound for a particular meaning, he gets annoyed if we don't quite catch on.
On the plus side he's started to negotiate. This makes giving daily iron much easier as we can trade chocolate for cooperation. This might have been as of 20 months, a post that is conspicuously missing. Mommy has been too exhausted to blog recently - sorry kid, we really did intend to write a monthly post about your growth and development until you were two but the dreaded second child syndrome is stronger than the best of intentions. There are extenuating circumstances, not least that you spend many of your waking moments trying to demolish the house, launching yourself down the stairs or generally leaving a trail of destruction behind you. Elizabeth can always tell when you've been in her room, no matter how well Daddy thinks he's tidied up afterwards. But we all adore you nonetheless.
You might also like:
-
Skating
-
Virtual Piano Recital
-
About the boy
-
Fifteen months
-
23 months
November 15, 2014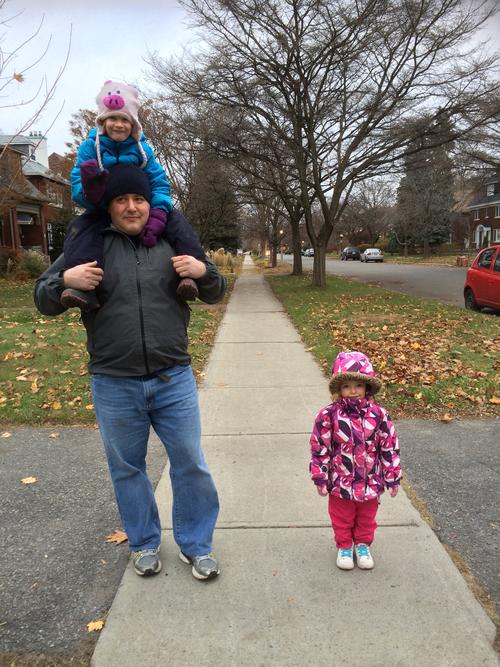 Know what's a bit jarring? My friends' kids are all growing up much faster than ought to be allowed...
We appreciated this visit very much because we don't often get a chance to see Kaitlyn or her Daddy.
You might also like:
-
Beach
-
Le Patinoire
-
Angie
-
Still Tulips
-
Skating season is over
November 14, 2014
Hardly enough to cover the leaves, but Elizabeth is already dreaming of snowmen, forts and tobogganing.
"Is the canal be open?" she asked eagerly.
You might also like:
-
Thanksgiving
-
Cricket wrangling
-
Spring!
-
Leader Board
-
Lost molar
November 12, 2014
I recently participated in a "busy bag" exchange. The idea is that you make an activity that can fit in a bag and then pull out the bag to keep your active toddler busy while you need some peace and quiet. Exchanges allow you to make a single bag multiple times, and then you end up with as many different activities as participants.
I'm looking forward to pulling out our loot when Matthew is a wee bit older. Elizabeth was very keen to play with all his new activities, but he doesn't quite have the fine motor skills for some of them - eg Matthew's version of a busy bag where the kids squeeze a clothespin and clip it to the side of a box is to dismantle all the clothespins into numerous pieces.
I made a geoboard as my contribution. It was so popular that I actually ended up making a couple of extra ones - one for Elizabeth and the other went to Isabelle's and Xander's house. You can use them for all kinds of math activities so they are trendy in the homeschooling community, but my kids mostly just like to make drawings.
You might also like:
-
Baby!
-
Fall Fair Birthday
-
Rainy day
-
Lac des Loups
-
About the boy