November 29, 2014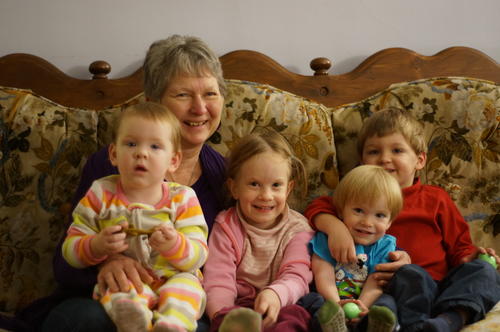 Auntie Joanne was in town for her second annual music judging gig. Elizabeth was very eager to practice piano with her (she's a piano teacher!) I gather Joanne is super fun because she doesn't insist Elizabeth stick to the lesson plan :)
The progression in skills since last year is of course quite impressive, but we're even more impressed with the transition we're starting to see around practice time. Elizabeth hasn't missed a single day of practice since lessons started back up in September. Of course, there were days she didn't feel like practicing (it's not an optional activity here), but it's gratifying to notice that she's starting to remember to practice on her own and occasionally even spontaneously adds an extra one "for fun".
We think the key is that we do short daily practices at a consistent time, so it's easy to keep it as part of the routine (like brushing your teeth!).
You might also like:
-
Music for Young Children
-
Elizabeth end of year concert
-
Decision making study
-
Space Bubble
-
Ballet
November 28, 2014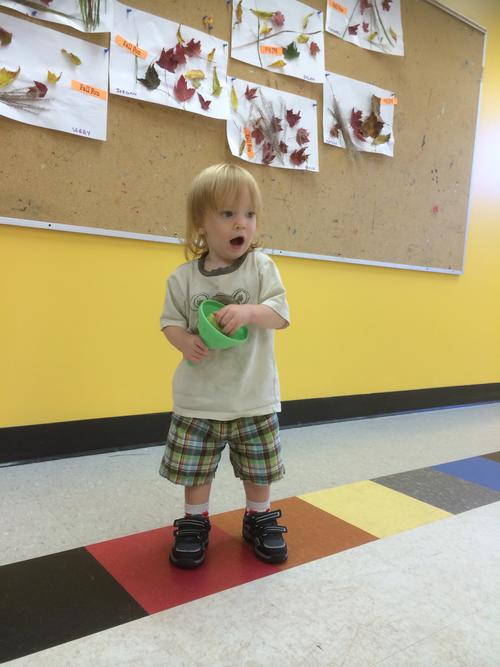 We enjoyed Sportball with Elizabeth very much, so as soon as Matthew was old enough I signed him up.
I was thrilled to discover that it's still the same instructor four years later! She took one look at Matthew and declared him to be Elizabeth's brother (and honestly - if you follow the link they are so alike!)
Brendan was a little concerned that Matthew would not follow directions as he tends to be a little more single minded about doing the things he wants to do. Turns out that he actually follows the instructions MUCH better than Elizabeth did at the same age - partly he's not nearly as shy, but he is also just really into classes. Who knew? He isn't as verbal so can't sing the various songs, but then Elizabeth never sang those in class - just at home!
His favourite activity is catching mice (tennis balls) with a funnel, though anything that involves sanctioned hitting or throwing stuff is popular too. He loves the hula hoops too.
Elizabeth happened to have a PD Day one sportball day and coach Jenna invited all the siblings to join the class. Turned out they were all alumni that she had taught in the last five or so years - and she still remembered all of their names. Elizabeth remembered Jenna too and was thrilled to be able to tag along and show Matthew how to do everything.
You might also like:
-
Skating Show
-
Park-ticipate, supper visitor
-
Sportball
-
Pregnancy Announcement
-
Skating
November 23, 2014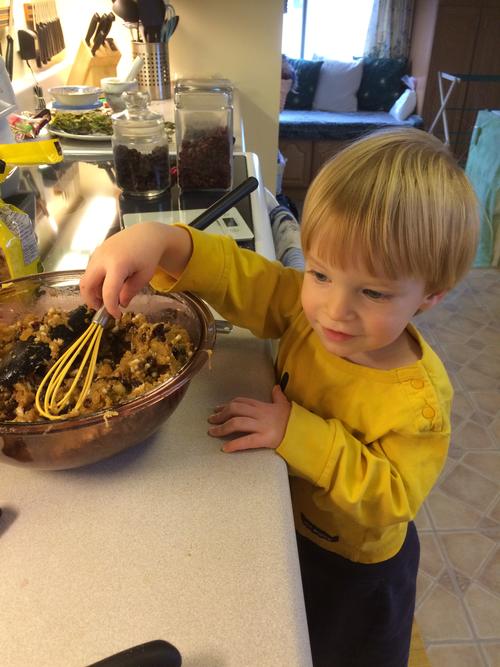 In addition to being Christ the King Sunday, today is Stir Up Sunday!
What is Stir up Sunday? Well... in theory, it's the day that Anglican churches traditionally had a collect that went "Stir up, we beseech thee, O Lord, the wills of thy faithful people; that they, plenteously bringing forth the fruit of good works, may of thee be plenteously rewarded; through Jesus Christ our Lord. Amen"
Cooks in the congregation listening to the collects would hear the call to "Stir" and be reminded that it was time to make the Christmas pudding. Sadly, our church does not read the right collect. Apparently the collects were modernized by people who obviously weren't pudding makers...
When we got home from church we duly assembled our ingredients and everyone had a turn mixing. Brendan was so fast I didn't get a photo...
The pudding put me in the mood to make Christmas cookies, except I was almost out of eggs. So I made lasagna instead, with pull-apart garlic parmesan gluten free bread, kale Caesar salad and double chocolate Christ the King bundt cake. The family did not complain.
You might also like:
-
Easter
-
Christmas
-
PD Day
-
Party
-
Cottage Arrival 2019
November 22, 2014
Last week I brought both kids to Messiah practice, but we only stayed until the break because Matthew was restless and I thought best not to push my luck. After all, at that point people still thought I had well-behaved children! Matthew "sang" along to quite a number of the choruses.
Elizabeth was keen to come back, so Matthew went fish light shopping with Daddy while we sang. Elizabeth's favourite part is still the warm up, but she also greatly enjoyed the "Sheep song" and "Hosanna" (aka All we like sheep and Halleluia) which she was sure to sing loudly in my ear. (The lady next to me was a first time participant and not too sure of her notes, so she asked people repeatedly to sing loudly in her ear. Hopefully she couldn't hear Elizabeth's version, which had a few misplaced sheep since she doesn't quite know the whole thing yet...)
You might also like:
-
Come Sing Messiah
-
Smiley Face Pancakes
-
Piano Recital
-
Triathlon
-
Field trip to Agriculture museum
November 21, 2014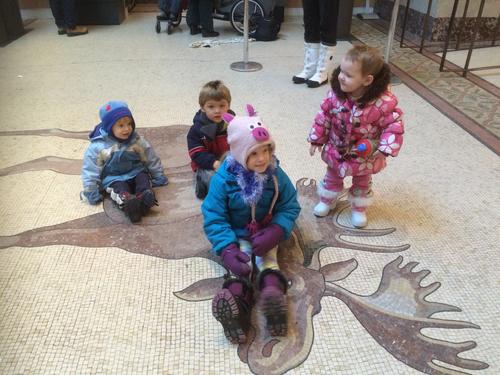 The best part about having cousins nearby is being able to play together often. Said playing can be rather boisterous and loud, so it's even better when we have enough energy to take them somewhere other than home!
You might also like:
-
Xander's birthday
-
Joey and kids
-
Housey
-
Hashi
-
Best Friends