December 31, 2014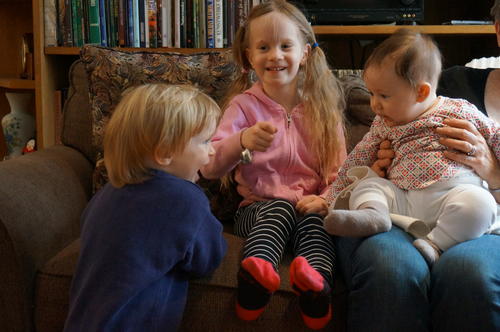 We stopped for New Year's brunch in Waterloo on the way home from Wellesley to catch a little more time with Karen, Jan and baby Fiona before they went home...to Switzerland.
It was really great time with family, and Elizabeth got in one more piano practice with Great Aunt Joanne! Elizabeth and Matthew had a blast playing peek-a-boo on the stairs with Uncle Marc, who they agree should visit us more often in Ottawa ;)
We even made it home to Ottawa in time to ring in the New Year with the kids before their bedtime. I was amused the following morning by the number of my friends who posted on Facebook that they were going to bed just past 11 o'clock - clearly many of us have small children and the priority has shifted to maximizing sleep! We were in bed not long after the kids, but I'm sure it was midnight somewhere!
You might also like:
-
Extended family Christmas
-
Easter Sunday
-
Vera, Astra and Magnus
-
Apple Picking Reprise
-
Camping, CHRI
December 30, 2014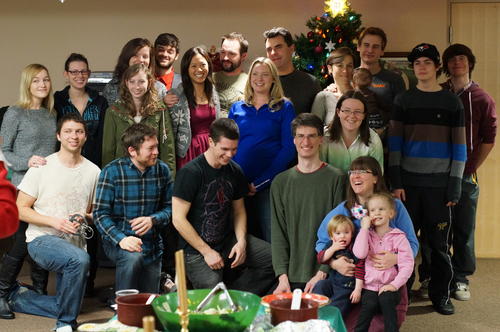 Games, good food and family are a great combination, even if your cousin forces you to take family portraits for the next family calendar ;) (Consider this a sneak peek and if you aren't fond of your photo... You know what to do...) A particular highlight was getting to catch up with Karen and Jan and new addition Fiona who made it all the way from Switzerland. My favourite Fiona picture is particularly funny in context. Check out Karen sticking out her tongue at baby, and Fiona imitating her in the very next photo! Cracks me up every time.