January 6, 2015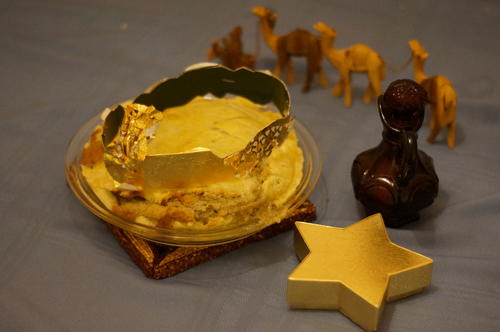 We celebrated Epiphany with a gluten free, almond free galette des rois which I began making far too late as usual. I really, really need to try to remember to make the puff pastry the day before! There was great consternation when the token could not be located in the expected spot, but luckily I had given it to Janice for safe-keeping.
I did not have any kind of frankincense, but we duly passed around the myrrh (declared to have a "yuck" smell, lol) and I had managed to save an acceptable quantity of chocolate gold coins which around here are considered better than the real thing.
I did not attempt to keep track of the token's location and so predictably no one found it the first night. Elizabeth felt she ought to be the queen because she's "always" the queen, but it was in my piece the next night. There were a great many tears and gnashing of teeth as a result - we might need to work on being a good sport...
You might also like
- Epiphany
(0.38081)
- Epiphany
(0.368195)
- River Oak
(0.346405)
- Epiphany
(0.342857)
- Epiphany
(0.339752)
All
January 4, 2015
We went to the museum of Nature and discovered a special exhibit on the arctic!
Elizabeth got to learn about proper conservation techniques for dried flowers (tiny pieces of tape). She proudly brought home a sample and told Daddy we had to put it somewhere where it will last a hundred years... Hmm...
The kids made snow googles to prevent snow blindness, but Elizabeth didn't quite understand why sunglasses wouldn't do instead. And they got to measure themselves against a life size poster of bears. We were all surprised by how small black bears are (and polar bears are HUGE!!!)
You might also like
- Mountain Orchard
(0.310861)
- Treasure hunt
(0.302067)
- Grade 1
(0.300719)
- Pancake Chef
(0.288333)
- Angie 2015
(0.287651)
All
December 31, 2014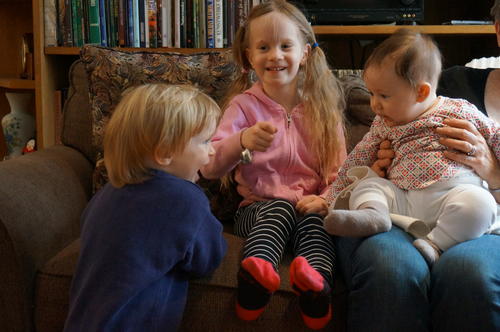 We stopped for New Year's brunch in Waterloo on the way home from Wellesley to catch a little more time with Karen, Jan and baby Fiona before they went home...to Switzerland.
It was really great time with family, and Elizabeth got in one more piano practice with Great Aunt Joanne! Elizabeth and Matthew had a blast playing peek-a-boo on the stairs with Uncle Marc, who they agree should visit us more often in Ottawa ;)
We even made it home to Ottawa in time to ring in the New Year with the kids before their bedtime. I was amused the following morning by the number of my friends who posted on Facebook that they were going to bed just past 11 o'clock - clearly many of us have small children and the priority has shifted to maximizing sleep! We were in bed not long after the kids, but I'm sure it was midnight somewhere!
You might also like
- Extended family Christmas
(0.374817)
- Easter Sunday
(0.348597)
- Vera, Astra and Magnus
(0.34584)
- Apple Picking Reprise
(0.345098)
- Camping, CHRI
(0.344037)
All
December 30, 2014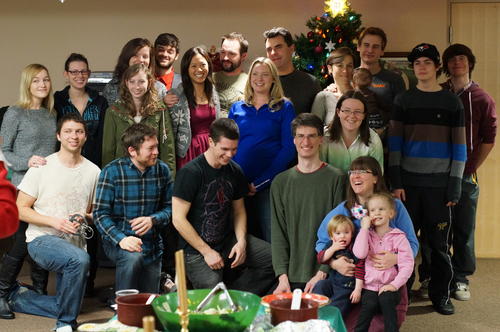 Games, good food and family are a great combination, even if your cousin forces you to take family portraits for the next family calendar ;) (Consider this a sneak peek and if you aren't fond of your photo... You know what to do...) A particular highlight was getting to catch up with Karen and Jan and new addition Fiona who made it all the way from Switzerland. My favourite Fiona picture is particularly funny in context. Check out Karen sticking out her tongue at baby, and Fiona imitating her in the very next photo! Cracks me up every time.