January 17, 2016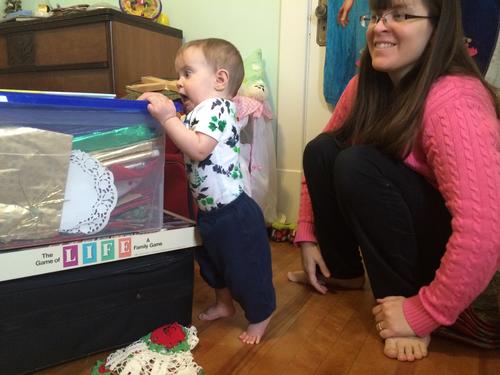 Amelia has started pulling herself up to standing, which officially moves her into the "toppler" stage. Daddy has dusted off his ninja outfit as he is frequently called upon to leap across rooms in order to prevent grievous bodily harm when Amelia loses her grip and falls TIMBERRRRRR. She particularly likes to pull herself up on the tub and knock in all the shampoo bottles.
You might also like
- Dino visits the dino museum
(0.242054)
- Seven Months
(0.240838)
- Noel
(0.235012)
- Grip
(0.227027)
- French class
(0.219802)
All
January 16, 2016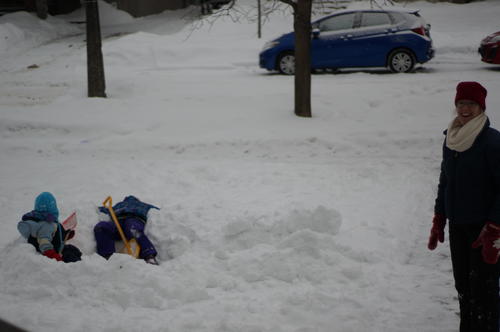 Auntie Heather came by to help the kids play in the snow
You might also like
- Cuddling with Lorianne
(0.269841)
- Auntie Mary
(0.222222)
- First Snow
(0.2)
- Snowy PD Day
(0.19802)
- Adam and Allie
(0.196429)
All
January 14, 2016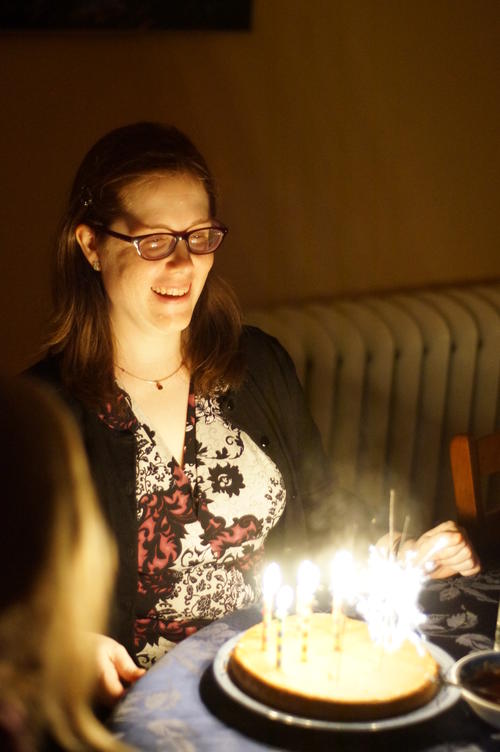 My friend Janice came for dinner on her birthday. Amelia celebrated by waving "bye-bye" for the very first time.
You might also like
- Visit from Michael
(0.35514)
- Friend Janice
(0.278075)
- Maddie has a birthday
(0.256579)
- Crazy Hair Day
(0.247619)
- Friday Fun Day: Luau
(0.231527)
All
January 12, 2016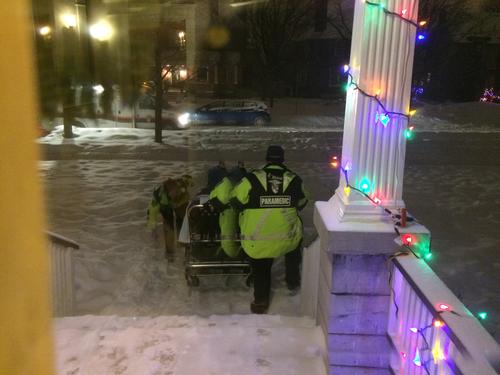 Janice needs to make a New Year's resolution NOT to go to the emergency room. Now we are at six major reactions since Boxing Day and we still have no idea what new thing she's allergic to. Sadly it appears the Ottawa Hospital does not provide frequent ambulance miles.
On the plus side we have caring and observant neighbours (judging by the flurry of texts we get whenever the ambulance shows up) and we've all had loads of practice diagnosing anaphylactic reactions so we're more confident in making decisions about when to administer an epi-pen. I haven't actually had to stab anyone yet but I do know how and we have an updated household protocol for handling visits which includes instructions like "If possible, sit by door in well lit area prior to administering epi-pen so that medics don't leave salt and melted snow all over the hardwood floor". Turns out my sister is a great teacher even when she's not feeling well!
1 photos / videos
0 comments
You might also like
- Epiphany
(0.343015)
- Mastitis
(0.327027)
- 16 Months
(0.323037)
- Baby Teeth
(0.322344)
- Grade 1
(0.320924)
All