May 17, 2016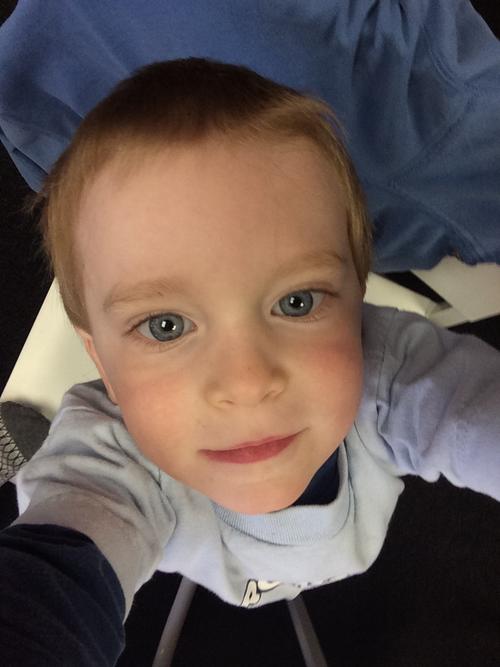 Matthew has been pushing boundaries lately and doing things just to see what will happen.
Exhibit A is a series of texts I received from Brendan while in music class with Elizabeth:
So basement toilet is so closed that it isn't even draining slowly...
Matthew apparently "accidentally" used too much toilet paper
Want a son? I have a special deal...
Plunging doesn't work.
"I think I put the whole roll in"
Might have to take the toilet off.
I'll need to take a look when I don't have children who are trying to puddle in it.
We didn't photograph the toilet disaster, but Matthew has learned how to take photos on a locked iphone. He thinks it's funny to hold down the button and take photos on burst mode until my phone runs out of memory "I be filling up your phone, Momma! I need to take MILLIONS".
You might also like
- Lil helpers
(0.360317)
- Piano Recital
(0.339181)
- More museums
(0.334672)
- End of an Era
(0.332915)
- 52 cm of Snow
(0.330882)
All
May 16, 2016
Theo and Isabelle came over to play with (Great) Auntie Mary, Matthew and Amelia. Amelia showed Theo how to climb stairs. Auntie Mary and I marvelled at how BIG Theo is. He basically weighs as much as Matthew now!
It was the cousins' first time to play in our new fort. Matthew considered all the possibilities very carefully before deciding that Isabelle would like to play in the boat. "It will be her very best favourite" he declared echoing his current favourite book "Matthew's midnight adventures". Said book is also responsible for much pestering to eat red licorice but it IS pretty funny.
You might also like
- Big Brother
(0.323529)
- Xander
(0.311151)
- First day of Holidays
(0.311111)
- Cousins Lindsay and Anna
(0.308057)
- Christmas Day 6: Sleepover day
(0.306968)
All
May 15, 2016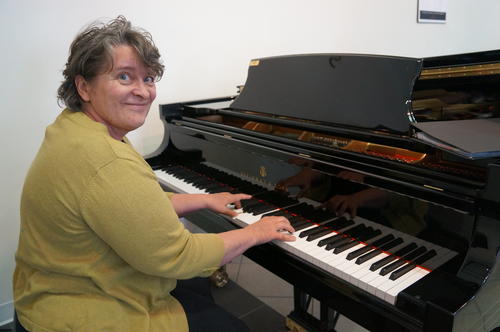 Spring recital at the Steinway piano place again. Auntie Mary came along to admire the very expensive pianos. Amelia was more into the rhythm song this time. Matthew picked his recital song but he wasn't as confident in his words so he didn't sing terribly loud. He did a great job though.
Xander did a super job on his piece. I love how focussed he was and then the little grin at the end.
Elizabeth decided to play Puppy Tricks by my super talented Auntie Joanne. She was extremely nervous but (summer tenant and Janice's co-worker) Hayley lent her a beautiful necklace for courage. Elizabeth did not insist I go up with her and I thought she did a lovely job. Elizabeth was happy she played Joanne's piece since nearly every other student in her year played the piece Elizabeth had considered as a backup in case Puppy Tricks was too hard.
She's already thinking about her "next recital piece", even though I have pointed out several times that she doesn't need to pick one until Christmas!
You might also like
- Music Recital
(0.371517)
- French Class
(0.359788)
- Race Weekend (Children's Marathon)
(0.359165)
- Spring Piano Recital
(0.35503)
- Piano Recital
(0.35426)
All
May 14, 2016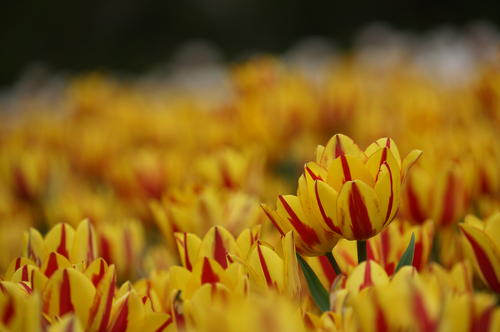 We went to the tulip festival as a family this time to show Elizabeth the Elizabeth tulip. While we were there we got to see the vintage car parade (pretty cool!)
Elizabeth and I ran home to go to karate - but it was cancelled due to belt testing. Apparently we haven't quite got the hang of being karate parents yet. In any case we decided to head back to the tulip festival. While we were walking around we noticed that the science expo at Booth was on so we decided to check it out. The kids got to see what fireworks look like before they are exploded. Elizabeth, Matthew and I all got matching air-brush tattoos courtesy of Parks Canada. You could choose an endangered species (we went with a monarch butterfly). DNA was extracted from a banana and built out of licorice and marshmallows. Guess which activity was more popular??? They also got to try to modify a vehicle with playdough to reduce drag. There was a mini wind tunnel to help them test it out. Let's just say that drag was NOT reduced.
It was a pretty fun day!
You might also like
- LRT Grand Opening
(0.387449)
- Carp Fair
(0.368362)
- Halloween
(0.360947)
- Piano Recital
(0.360497)
- Pandemic Church
(0.358708)
All
May 13, 2016
Auntie Mary has come for a long anticipated visit!
After walking Elizabeth to the bus we decided we just had to go see tulips. So off we went in the pouring rain. Strangely the park was pretty deserted - except for NCC staff who were busily getting ready for the festival; weeding and planting stuff in the rain. I was surprised that one bed was totally overgrown with grass and weeds; definitely not up to their usual standards.
We were pretty soaked after our walk despite rain jackets and umbrellas. Mary had a shower to warm up, but Matthew figured he'd already HAD his shower for the day.
Later that afternoon the rain stopped and it became a lovely day. I enjoyed our rainy walk even if we should have gone later!
In the evening we played Scrabble while Amelia discovered the joy of using a little chair as a walker. Elizabeth lent Amelia her dolly's bottle. It's great fun to suck on, even if it doesn't actually work!
13 photos / videos
0 comments
You might also like
- Summer school week 6
(0.37931)
- Gatineau Park Ski
(0.359331)
- Skating and Swimming
(0.356421)
- Ski
(0.352092)
- St Nicholas Day
(0.348356)
All