September 3, 2016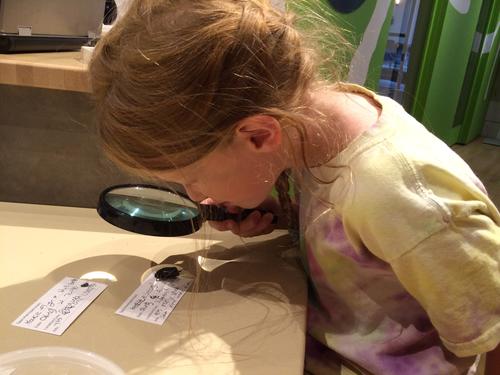 We went to the museum of Nature with friends Aidan, Caitlyn and Evelyn in order to do some trading at the Trading Post.
This was the first time Elizabeth did a little bit of research and put it on the card first. Sadly, the museum no longer takes maggot casings, which I thought was silly as they were clearly empty. But I guess there was an "incident" with a supposedly empty wasp nest that came to life in storage...
In the afternoon we went to little Olivia's birthday party. She belongs to Brendan's friend Joey. Brendan and Joey both grew up on our street, and while Joey did move - he didn't go far - just one street over, so he's still pretty much a neighbour. Joey's current house happens to be the house Brendan's family lived in before they moved to our house. Small world!
You might also like:
-
Ski Club 3
-
Canoeing
-
Junior Black Belt
-
Sheep Shearing
-
Cousin Marc
September 2, 2016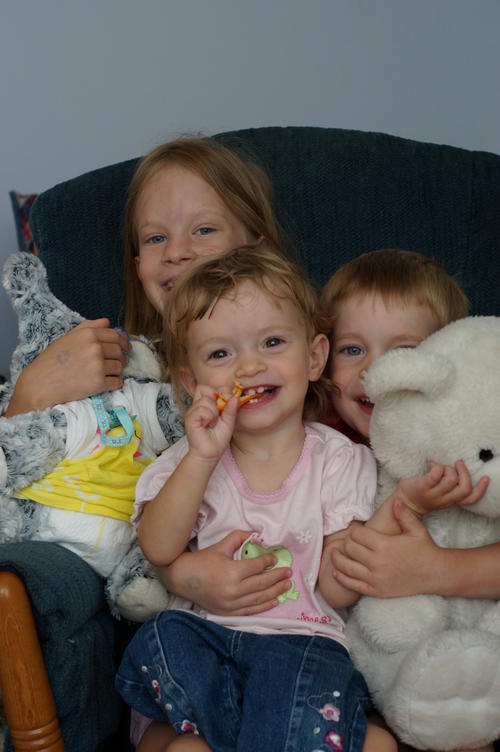 Elizabeth and Matthew both had their half-birthdays recently, so we thought we'd better take their photos. Matthew loves taking his photo with the bear, but he has his own ideas about how he should be depicted. The results are certainly authentic...
You might also like:
-
Matthew is 6.5
-
Hayley
-
Soon you'll get to 30
-
Fort Magic
-
Happy Birthday Rachel
September 1, 2016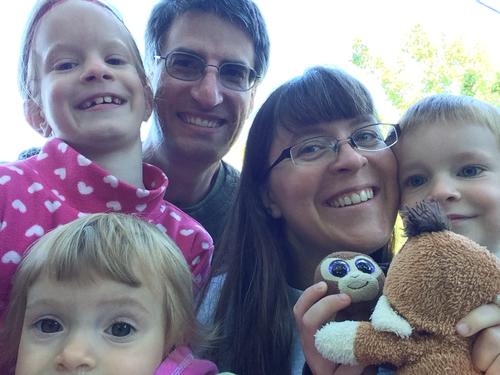 We had slightly too much fun with the camera. Also Elizabeth might have grown just a wee bit over the summer. Her sweaters and pants no longer fit!
You might also like:
-
Happy Birthday Rachel
-
Movie Night
-
Teacher gifts
-
Let it Snow!
-
Charlotte and Elizabeth
August 30, 2016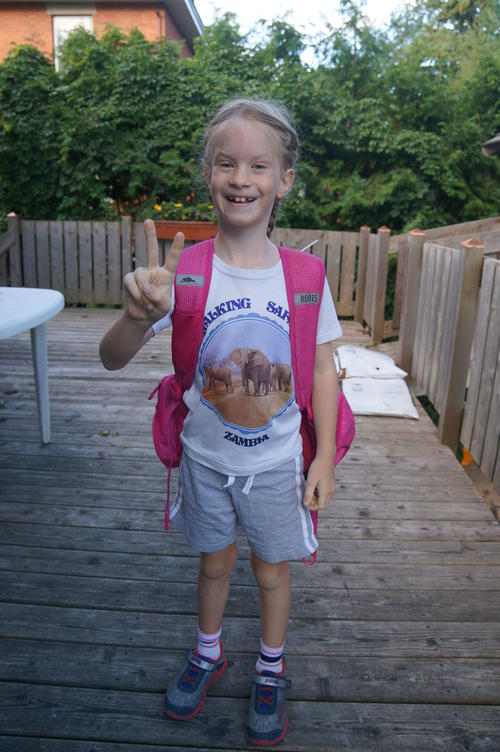 Back to school day and we now have a second-grader, with a better view of her new smile!
I was given secret information and was able to look up her teacher in advance on the parent portal. This reduced my anxiety levels quite a bit, especially since Elizabeth was very excited about her teacher who is "très gentille".
Elizabeth was not nervous at all. She banned me from going to school with her ("I'm too big for that!"). She's not in best friend Adi's class, but by now takes this very philosophically. She IS in the same class as her also very good friend Olivia and is pretty happy about that. She's also next door to her grade one teacher AND a water fountain. This is apparently a big deal. "Why?" I asked? "Oh Mom..."
Day 1 was deemed "super fun".
You might also like:
-
Field trip
-
Elizabeth end of year concert
-
First day of Maternelle
-
Grade 1
-
Field trip to Agriculture museum
August 29, 2016
Elizabeth lost a tooth yesterday at church. That's eight teeth gone, fifty-eight to go. Not that we are counting or anything... The tooth fairy was unavoidably delayed in the storm last night, but luckily arrived by breakfast time. "Somehow".
It was our last opportunity to go to Cosmic Adventures, so off we went. Amelia promptly fell asleep, so I got to watch her nap while the other two went running through all the play structures. Eventually she woke up and had her own adventures climbing around the jungle gym. She was a big fan.
You might also like:
-
Do you ever feel like a gerbil?
-
Running
-
Life with two kids
-
Boxing Day
-
Canoeing