November 6, 2016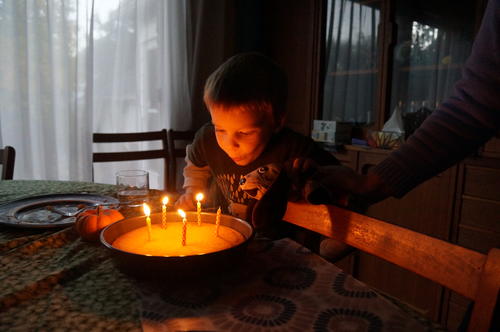 I've written before that the kids sometimes talk me into extra cake by declaring a birthday for one or more stuffies.
As Brendan puts it "Mommy is a softy" (and I like cake).
You might also like
- Hold the hand
(0.269565)
- Stuffie party
(0.267559)
- Winter!
(0.255144)
- Uncle Dave has a birthday
(0.253521)
- Theo is 5
(0.252918)
All
November 5, 2016
Remember, remember, the fifth of November!
It's a good day to eat in front of a roaring fire :)
You might also like
- Ash Wednesday
(0.238095)
- Remembrance day cake
(0.226804)
- The dangers of cute lunches
(0.224719)
- Back to school
(0.221053)
- Tump tump
(0.219697)
All
November 4, 2016
At seventeen months Amelia is definitely talking a mile a minute. Unfortunately we still don't understand most of what she says. One favourite phrase we do understand: "What DAT?" She loves to point to all kinds of things and get us to tell her what it is. Sometimes she genuinely wants to know, but more often she's just thrilled with being able to participate in a conversation.
She likes turning on and off light switches and will ask to operate them. "Light". But if we don't cooperate she's quite capable of dragging climbing aids nearby to help her.
Seventeen months is how long it took her to learn how to uncap the lids from markers which means that her beloved craft cupboard now gets locked unless we are supervising. She likes to scribble on any available paper. Or book. Or toy. She has also been known to suck on the ends of the marker...
You might also like
- 19 Months
(0.345946)
- 13 Months
(0.339429)
- Amelia at 14 months
(0.338983)
- 16 Months
(0.335766)
- Nine months
(0.33524)
All
November 3, 2016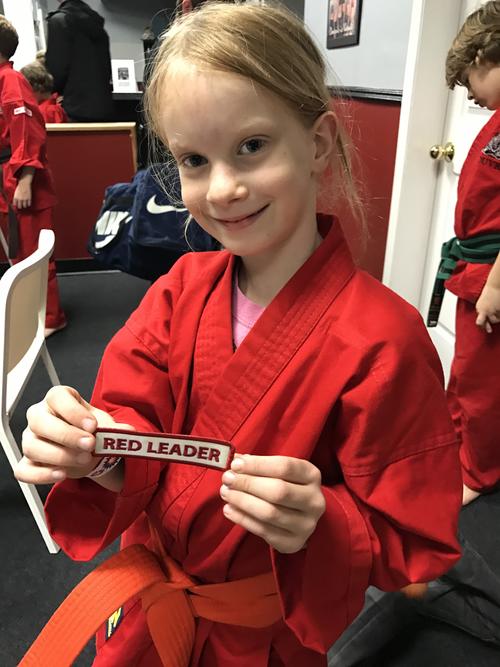 Elizabeth has been faithfully helping out with the "little kids" at karate on Fridays and today she earned her red leader badge!"
You might also like
- Artist Maria
(0.282511)
- Snow
(0.282297)
- Red stripe
(0.272109)
- Erika gets her brown belt
(0.271186)
- Black Leader
(0.269767)
All
November 1, 2016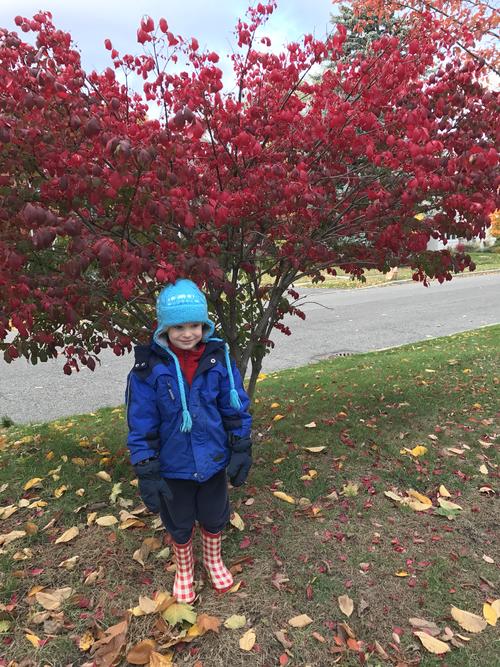 Although we didn't make it to Gatineau park this year, the colours in the city were spectacular.
"My head is on fire", said Matthew, standing by his favourite tree.
You might also like
- Christmas cake
(0.248889)
- Erika's Art show
(0.246377)
- 1st Stripe Brown Erika
(0.244792)
- Christmas Cake 2013
(0.233216)
- Home Depot
(0.231156)
All