December 11, 2016
We've been getting ready for Christmas at church as well as home. Matthew's lego crèche cracked me up.
You might also like
- Crazy hair day
(0.248619)
- Pink Eye
(0.231405)
- Nutcracker
(0.222222)
- Home Depot
(0.216867)
- Christmas cake
(0.214286)
All
December 10, 2016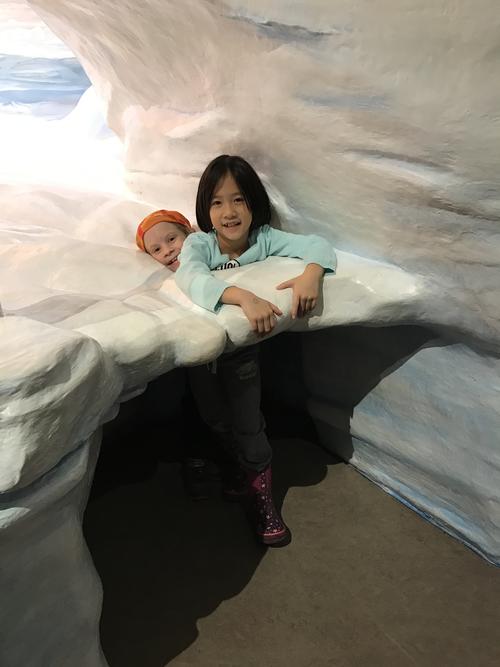 Elizabeth made a great friend (Ruici) this past summer during her swimming lessons and they've kept in touch.
Our most recent play date was at the museum of Nature where they had a grand time.
After the museum we headed to Uncle Dave and Auntie Karen's for board games and cake to celebrate Auntie Karen's birthday.
You might also like
- Two birthdays
(0.331169)
- First day of Summer
(0.32816)
- PD Day
(0.323353)
- Catherine has a birthday
(0.32304)
- Uncle Dave has a birthday
(0.322188)
All
December 9, 2016
We went to see Santa at Cumberland Heritage Village with the homeschooling association again and this year all the kids were healthy enough to come! Amelia was not interested in sitting next to Santa. I didn't think this Santa was particularly good but the kids had a blast and Amelia really, really enjoyed decorating her cookie. The wagon ride was a huge hit as well.
Elizabeth asked Santa for "a periscope. Or a telescope would be okay too". Matthew asked for a "remote control digger". In the car on the way there I stressed that Santa wasn't real. On the way home Matthew told me I was joking because he had seen Santa with his own eyes. I'm not sure what he thinks I'm trying to pull but the more I tried to convince him that it was a fun pretend story with costumes the more convinced he seemed that Santa is completely real. Elizabeth didn't seem particularly convinced either. So I gave up.
You might also like
- Cottage tubing
(0.349716)
- Pandemic violin lessons
(0.348802)
- Virtual School: Week 16
(0.347507)
- Dovercourt
(0.345794)
- River Oak
(0.345578)
All
December 8, 2016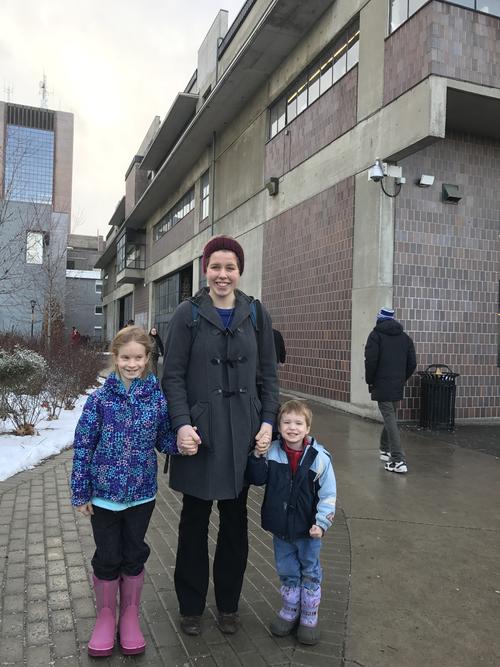 Matthew has been telling Lorianne that he was going to go to school with her one of these days.. So today was finally the day that the kids got to go hang out.
They were very impressed. They got to play "grown-up games" and eat at a coffee shop and generally do the things that university students do at university. Aside from actually attending classes... (Details, details...) Elizabeth and Matthew are now both keen to go to university. Probably we'll want to remind them of that in about a decade or so...
You might also like
- Back to school
(0.332696)
- First Grading for Erika and Maria
(0.330827)
- Le Patinoire
(0.326087)
- Summer school jul 13-17 Circus week
(0.325714)
- Ballet PJ week
(0.322892)
All
December 7, 2016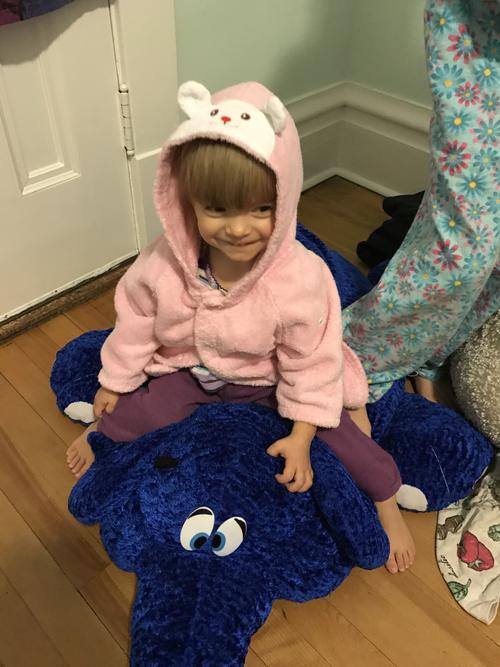 Eighteen months is more understandable than seventeen months. We do seem to produce talkative children. Amelia is also starting to have really strong opinions about things. Really strong. Like classic lying on the floor flailing arms and legs because she didn't get to pour water all over the table strong. She is however still mainly a happy little girl who charms just about everyone she meets into thinking that she is a complete model child. She also still often falls asleep for daddy while mommy is putting the other two to bed - which basically never happened with the other two. Overall she is pretty easy going.
She is climbing more and more and being more daring and adventurous generally speaking. It is a big world and it clearly needs exploring. Sometimes before going exploring one needs to get dressed and these days this is a lot more complicated than it used to be as those pesky opinions seems to make an appearance around clothing choices. PJs off... peer into the drawers and pick... other PJs... umm, perhaps this pair of pants and shirt? Noooooo. Ok, maybe this? Noooooo. Clutch PJs and start trying to put them on (often resulting in two legs in one leg hole - which is hilariously funny when she does it all by herself while mommy and daddy are getting showered and dressed and then whimpers until someone rescues her.)
You might also like
- 19 months
(0.392016)
- Amelia 23 Months
(0.379451)
- 22 months: Little Helper
(0.377377)
- Nine months
(0.376458)
- Amelia is thirteen months
(0.375703)
All