April 20, 2017
Tuesday we went to check out Dr Lynn's replacement.
When Elizabeth heard we were headed to the doctor, she wanted to know if Dr Lynn was back. This was her first question, even before determining whether needles would be involved. I explained that no, she was still living in Alberta. "Oh" said Elizabeth "I'll wait until she gets back"
Elizabeth doesn't need to get any shots except for the flu shot until grade seven or so, but Matthew was due for a few. He wasn't too sure about whether he wanted to have any needles and asked about all the diseases and their symptoms that he was being immunized against. Elizabeth was all: "Better get the shot, Matthew, because it only hurts for a second but some germs will kill you dead" She went on to advise that the best idea was for him to sleep through his needles. "Go to sleep now, then you won't feel anything". So he kept randomly pretending to fall asleep. He was super stoic for his first needle - didn't even make a sound - but he did cry a little bit at the second. He was very anxious to know whether he was really brave. (Yes)
By the way, Dr. Stephens was deemed super nice. Elizabeth declared that she'd take her on as her "second doctor". Because she's keeping Dr. Lynn forever.
You might also like
- Orange swimsuit please
(0.362534)
- On the canal
(0.357654)
- First snow!
(0.349604)
- A dubious first
(0.349153)
- Ski Show and Douvris Halloween
(0.346872)
All
April 19, 2017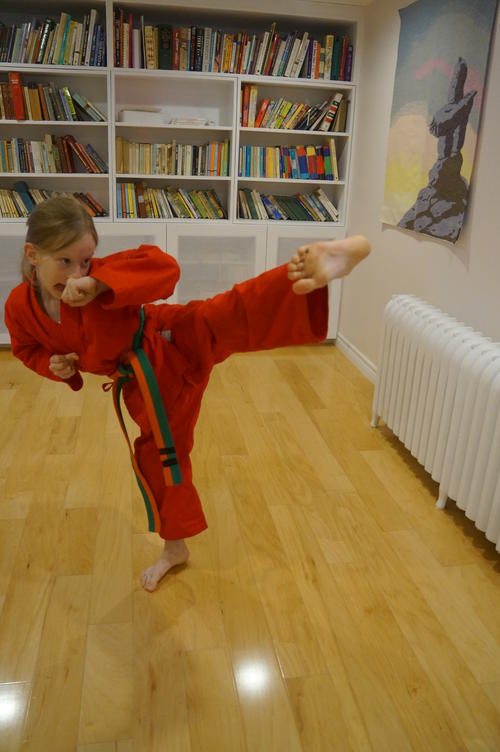 It's been a really long time coming (seriously - Elizabeth was told "probably next class" over a month ago and then the senseis were too busy to do the evaluations for kids not grading in April). But finally Elizabeth has her second stripe on her orange-green belt.
You might also like
- Full Black Belt
(0.317406)
- Stripes
(0.317343)
- Stripes, stripes, stripes
(0.317221)
- Red stripe
(0.309322)
- Grandma J Birthday
(0.303226)
All
April 18, 2017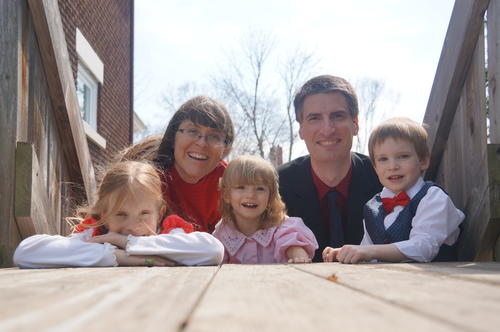 Holy Week provided quite a few opportunities for family photos, though we probably would have had better results had I thought of this prior to church services instead of after when everyone was hungry and ready for naps... Oh well, I think we're still cute, despite Elizabeth and Matthew's tendency to make faces.
You might also like
- Ash Wednesday
(0.309129)
- Soon you'll get to 30
(0.286089)
- The boys get haircuts
(0.283163)
- Seed spitting and s'mores
(0.27451)
- Skiing
(0.272472)
All
April 17, 2017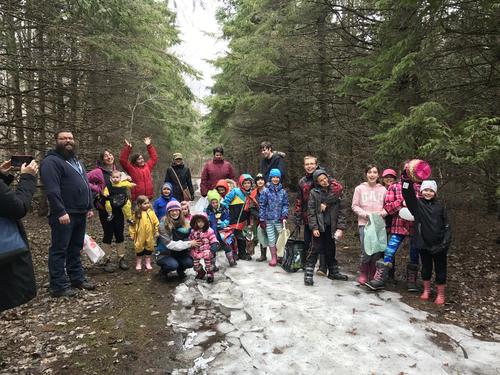 Rachel and Creighton may have absconded to Texas but we decided to do the egg hunt in the woods anyway.
We had hoped that the dogs and Rachel's family could join us but unfortunately they were only available on Saturday when we were in Brossard.
The original plan was to go to the Nepean Sportsplex in between church and dinner but it was pouring rain so we pushed it off to the Monday. Luckily most people could still come, although many of the guys had to work and Karen and Dave's crew ended up not being able to come at the last minute.
I invited the usual suspects from last year (Pastor Jared and family, Jessie and Kyle and family) as well as our neighbours (Catherine, her kids and two friends; Marit, her three kids, Roxanna and their friend, Alicja and their two kids, Lauren and her two kids) which I believe totalled 20 kids, although to be fair Charlotte and Nico did not participate.
I had been a little worried about all the work required to stuff the couple hundred eggs but we had a little stuffing party after the kids were in bed (perks of being neighbours) and it went pretty fast. Next year we're going to have individual bags for each of the egg hiders and maybe an adult tasked with staying at the front of the group to keep the hoards back in case of premature arrival but overall I think it went well.
Jared, Brendan, Janice and Roxanna did an EXCELLENT job hiding the eggs for us and handing out the eggs in a line went very fast.
I enjoyed the wonderful company, the beautiful scenery and the complete chaos of the actual hunt. Elizabeth wished Rachel had been there, but "it was a nice surprise to have so many friends come".
You might also like
- Wedding prep
(0.385071)
- Rideau River Provincial Park
(0.381833)
- Music
(0.377234)
- Holiday activities
(0.376218)
- Elizabeth's 9th birthday party
(0.371917)
All
April 16, 2017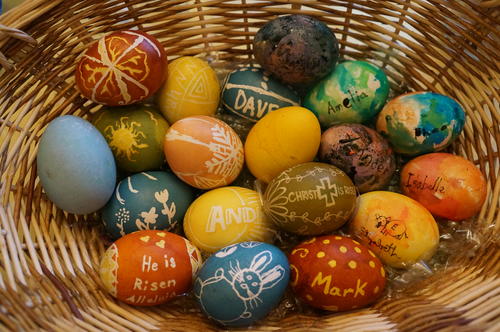 Alleluia! The Lord is Risen!
We began the day with a little egg hunt courtesy of my wonderful sister who went to the store late Saturday evening to locate chocolate eggs and then hid them for us.
Lovely Easter service with really great music. I organized a little scavenger hunt for Junior church which was unexpectedly well attended (36 kids!) but a lot of fun. Then we went home and got ready for Easter dinner for 17 people. Michael dropped by bearing an army of chocolate bunnies and we played the Junior version of Carcassonne. Not Elizabeth's finest moment (she kept trying to cheat so that she would win), but we did have fun.
Dinner was sous-vide lamb courtesy of Dave's marvellous machines, sweet potato and squash fries (corn oil and Janice safe salt), Chard salad bar with blueberries, toasted coconut, toasted sweet potato, salted pumpkin seeds and a blueberry vinaigrette dressing (one with sugar and one without). Bunny buns (glutinous and GF), Lentils, Trifle (one with and without sherry), "memories of trifle" for Janice and fruit. There were many, many juice and fizzy drink options as well.
The big goal to make most of the meal safe for Janice and I think that worked out pretty well, despite some unexpected difficulties with the meat.
You might also like
- Easter Sunday
(0.360273)
- Messiah rehearsal, Santa parade
(0.35914)
- Rideau River Provincial Park Camping
(0.355556)
- Happy Easter!
(0.354726)
- Easter Sunday
(0.346523)
All