May 23, 2017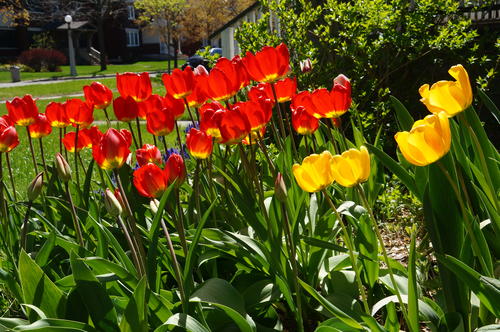 A glimpse of some of the spring flowers in my garden this year. I was underwhelmed by the Canada 150 tulips, but at least they weren't orange like some apparently!
You might also like
- Easter Garden
(0.254167)
- Mary Mary
(0.251366)
- Spring
(0.246988)
- Mary, Mary
(0.243243)
- Hail!
(0.243056)
All
May 22, 2017
We had free tickets from the quilt show to go to "the tulip gallery" at Landsdowne park, so we all headed over together with Auntie Mary, Ruici and her mom to check it out. We were underwhelmed, to put it mildly. But it was cool to watch the artist paint a tulip and the kids very much enjoyed running up and down the hill.
You might also like
- Insectarium
(0.283871)
- Uncle Dave's birthday
(0.280872)
- Grandma H
(0.278261)
- Big Day
(0.278017)
- Mother's day
(0.277899)
All
May 21, 2017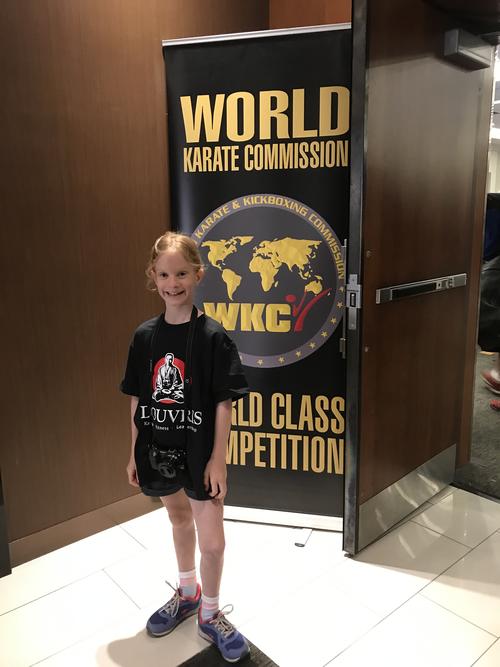 Tournament team members are required to cheer on their team mates at nationals, so Elizabeth didn't have to talk me into taking her this year.
In fact, somehow I got roped into helping with the score keeping aspect. It was all very interesting until someone triggered a major asthma attack (perfume).
So then I spent some quality time trying to get my breathing under control again, borrowing someone else's inhaler and finally calling Brendan to come and pick me up. It was a near thing, but I avoided needing to go to the ER. Yes, I know I should be in the habit of carrying my inhaler around!
Auntie Mary was visiting and graciously agreed to hang out with Elizabeth for the rest of the day.
The following day Elizabeth insisted on Daddy taking her back to Nationals, where she was thrilled to get to be sensei Brigitte's "coach" for her sparring match. We thought that was a super sweet gesture.
You might also like
- Wedding prep
(0.359441)
- River Oak
(0.357895)
- Christmas with Great Grandma
(0.356718)
- Sheep Shearing
(0.350345)
- Ballet, farewell to Lorianne
(0.3498)
All
May 20, 2017
Auntie Mary was here to see tulips so we walked to Commissioner's park to admire the blooms. They were pretty much at their peak. You can't really tell from the photos but it might have been the busiest I have ever seen. It was so busy it was challenging to push the stroller!
The flowers were beautiful and the weather was just perfect.
You might also like
- Spring snow angels
(0.267465)
- Busy busy cottage days
(0.262599)
- Tulip Gallery
(0.260234)
- Amaryllis
(0.259843)
- Park with Xander
(0.254453)
All
May 17, 2017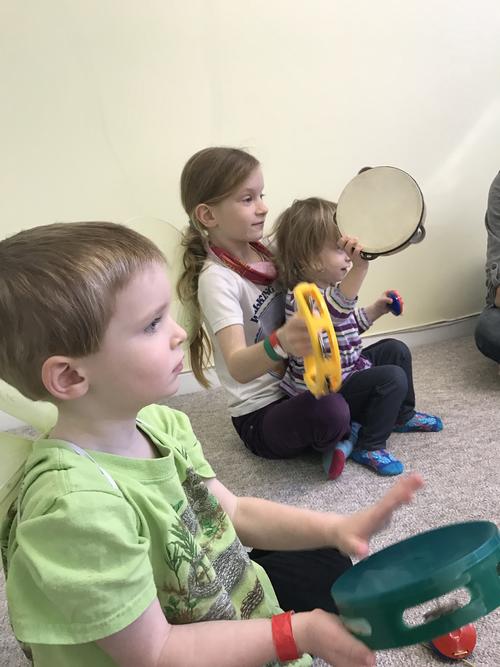 Music classes are a big part of our weekly routine and I've been collecting photos for a while so I figured I should get around to posting them.
Children ages 0-3 do a rhythm program called Music Pups. I don't think I've written about it before but Matthew started when he was about eighteen months old and Amelia started going when she was only a few months old. Music pups is a lot of singing and dancing and using musical instruments for rhythm, and training to sing tonal and rhythm patterns. The kids love it. Elizabeth and Matthew came last year when they had a PD day, to Amelia's great delight. I don't recall why they decided to wear fairy wings to music though.
I did mention that Matthew started piano this year. Originally he was doing the Sunrise class that Elizabeth did but a few weeks into the class we switched to piano. He was VERY excited to be finally doing "real" music (Mom: "but rhythm instruments ARE real music you know" Matthew: "Moooooommmmmmm"). He worked extremely hard to catch up to the other kids. Joining in 10 weeks late while being the youngest kid in the class isn't easy and at first he found the length and structure of the class extremely difficult. I found it difficult to keep him focussed and not being exuberantly disruptive, but he did gradually settle down and seems to more or less fit in with the five other students in his class. One of the students is his good friend Marshall, so he looks forward to music every week. This is not to say that Matthew is now a model student who is quietly engaged and always paying attention to his teacher. Matthew does find piano more difficult than he anticipated and I think it's actually more difficult for him than it was for Elizabeth as he has much smaller hands than she did at the same age. His writing skills are not as advanced either - some of the theory work wants him to write numbers and letters which I don't recall being an issue for Elizabeth, but is definitely the hardest part for Matthew. But he perseveres.
In the keyboard classes there is an opportunity to write your own composition. Matthew hadn't yet gotten to notes on the staff, so he glued his keyboard friends on to the appropriate steps after much deliberation about which notes he was going to use. Elizabeth actually wrote more than one composition this year, declaring attempt number one to be "HORRIBLE" and crumpling up the paper after getting stuck.
In general we get the kids to practice the piano every day before school, although I have to admit that Elizabeth is at the point now where we mostly let her do her own thing. I do try to closely watch her play her pieces at least every couple of days to check that she's got the right fingering and rhythms but this is the year that Brendan and I have to admit that she's now better at the piano than either of us. (At least I still have more theory? LOL). Matthew's practices are still very much needing a parent to direct and keep him focussed.
You might also like
- Homeschool wk apr 27-may 1
(0.459578)
- Virtual school: Week 4
(0.453947)
- Child Labour
(0.445372)
- Gingerbread the 20th
(0.441009)
- Social Distancing: Day 3
(0.440175)
All