August 27, 2017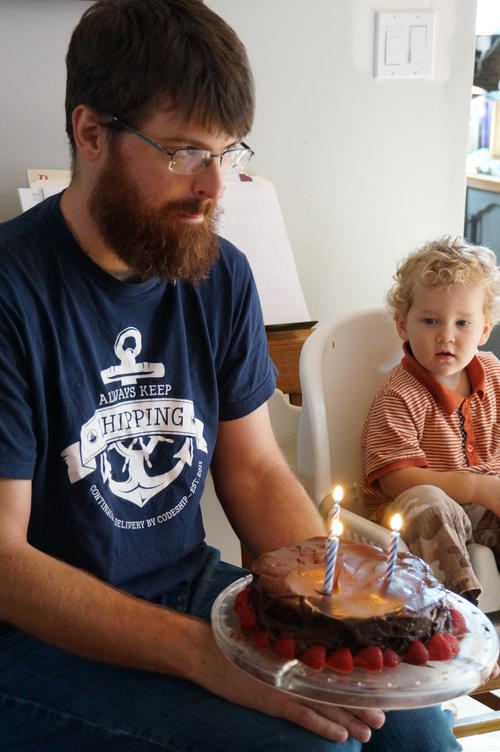 Elizabeth and Matthew went to a birthday party yesterday, and we were headed to Uncle Dave's birthday party in the afternoon, so I'm not quite sure how they managed to talk me into throwing a birthday party for their stuffies in between church and Dave's party.
Uncle Dave's party featured much running around and eating of cake, like any proper party should.
You might also like:
-
Museum and Birthday
-
Happy birthday Uncle Mark
-
Kick like a girl
-
Cousin Tshirts
-
White Yellow Belt
August 26, 2017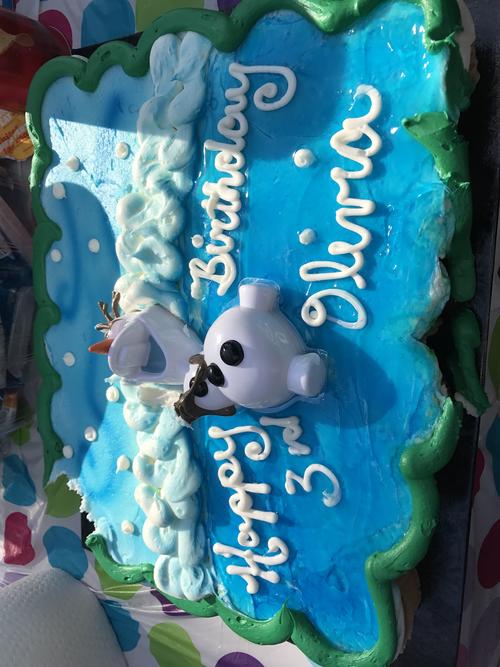 Elizabeth, Lindsay and Mila have been making plans to have a BBQ party. Actually, Elizabeth announced that Lindsay was coming over for supper on Tuesday and we should make hamburgers. Strangely since none of the adults had actually been involved in the planning Tuesday's plan fell through (also we had gallons of rain). But we managed to find a time that worked for all three households today.
The kids play very nicely together; pity that Lindsay is not staying long.
After the BBQ we hauled our kids away from the neighbours and headed over to Joey and Mary's for Olivia's third birthday party. (Joey and Brendan grew up together on our street) The kids claimed they ate sandwiches, fruit and salad but I believe their supper actually consisted of chips, candy, juice boxes and cupcakes. A fine time was had by all!
You might also like:
-
Trading Post, birthday party
-
Xander
-
An update
-
Party party
-
Party day
August 25, 2017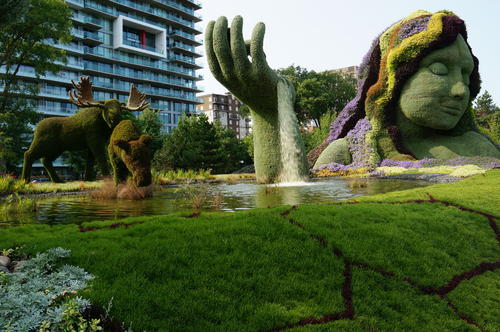 Margaret and I took the kids to see the special Canada 150 horticultural exhibit over in Jacques Cartier Park. Elizabeth and Matthew were not super excited about going to see giant chia pets in lieu of playing with their friends on the street but I dragged them along anyway.
I was a little surprised by the line to get in (caused by strict bag checks). We weren't sure what they were checking for but at least the line moved quickly! I expected we'd have to pay $20 for parking but someone was leaving as we arrived and offered us their ticket for $5 which was pretty sweet.
Elizabeth spent most of her time grumbling that she didn't like any of the exhibits because there were NO ELEPHANTS. I pointed out that Canadian history isn't exactly full of elephants. Apparently it should be.
The kids were pretty interested by how the exhibits were created. I could have spent quite a long time just sitting and enjoying the greenery - it was extremely beautiful! I don't think my pictures do it justice.
You might also like:
-
Quilt Show
-
Bug Day
-
Dovercourt
-
Siblings
-
Rainy day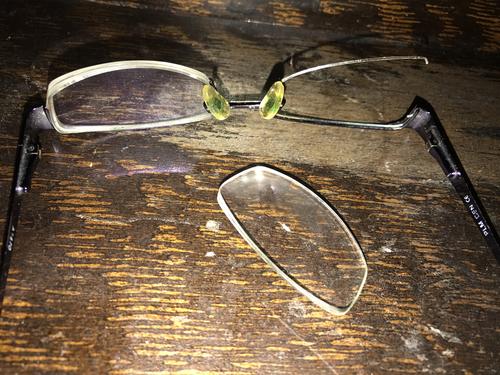 I was putting Amelia to bed, lying on the floor beside her mattress and learned that I should not put my glasses on the floor next to me.
Brendan was quite horrified when he unexpectedly came into the room and stepped on them. I'm still not quite sure why he stepped right there but my glasses were definitely broken. Luckily he was able to get them fixed for me the next day!
You might also like:
-
Sleepover
-
Sugar Bush
-
Busted
-
Christmas Preschool
-
Hashi
August 24, 2017
My friend Evelyn hosts a series of get-togethers in the park near her house every year and since thunderstorms delayed it until after we got back from the cottage we made it out to the final luau!
I had thought it too cold to go swimming but the kids insisted on bringing bathing suits - they were right! It was such a nice day.
You might also like:
-
Cottage Days: Visit with cousin Ryan
-
Palm Sunday
-
Summer Carnival
-
Cottage Days: Point Swim and Treasure hunt reprise
-
Last day at the cottage
August 22, 2017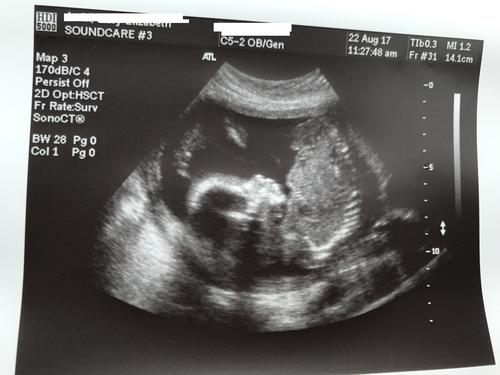 A very rainy day was just perfectly timed to run errands such as acquiring new backpacks needed for school next week.
Elizabeth and I ran a very special errand at the ultrasound clinic where it was (eventually) confirmed that baby is a BOY! Although I did notice the tech was careful to check whether I had other children and find out if they were all the same gender or not before telling me; not sure whether that was just curiosity or related to the previous nonsense. The actual ultrasound took much longer than normal because baby was lying on his stomach and wiggled every time the tech tried to capture a photo of his heart.
In any case, Matthew is relieved "cuz there are too many girls around here". Elizabeth is happy because she thinks it will be "a good balance" and she has "a lot more boy names". But she did tell Daddy he could pick the middle name LOL.
You might also like:
-
Summer school jul 13-17 Circus week
-
Happy Birthday Aidan
-
Senior Kindergarden
-
Smiley Face Pancakes
-
A visit from Godmother Rachel