September 2, 2017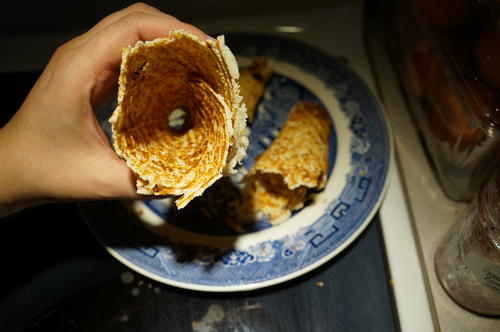 Had our annual ice cream potluck and lucked out with amazing weather. It wasn't too too hot but also not freezing cold or rainy, which has been a real problem this summer especially on the weekends in Ottawa.
Lots of neighbours and friends from far and wide attended, although I was too busy to photograph most of them :)
Auntie Janice came home after and made herself ice cream cones for the very first time. Pretty neat!
You might also like
- Gingerbread
(0.312268)
- Ice Cream Potluck
(0.306748)
- More snow
(0.30042)
- Canal
(0.300178)
- Ice Cream Party
(0.29981)
All
August 31, 2017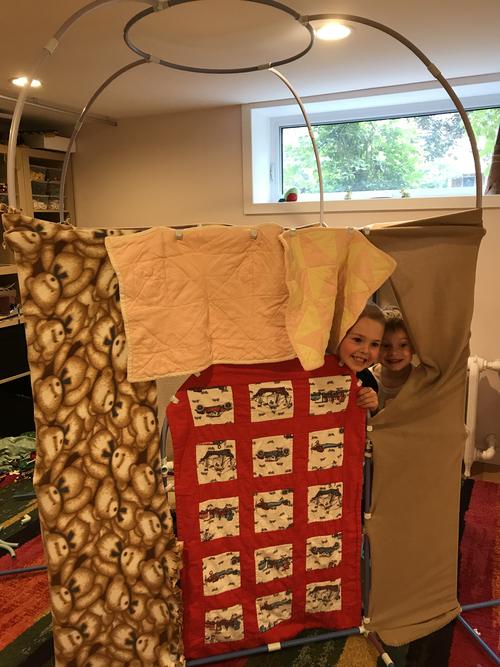 Matthew had the day off school due to staggered kindergarten entries and his friend Adam doesn't start until next week (English board) so we arranged a last minute playdate. The boys built an epic fort. Or rather Daddy built them an epic fort while they goofed off.
You might also like
- End of school picnic
(0.250936)
- Last duty day for Matthew
(0.242588)
- Jardin
(0.239691)
- Ready, Set, Pack!
(0.239316)
- Canal
(0.238938)
All
August 30, 2017
Matthew had his first day of "real" school today. I'm hoping that he makes a friend and especially hits it off with his teacher. We were sad that he didn't get placed in the class with Elizabeth's excellent JK EC (her teacher has since moved on) but we already know the principal (Elizabeth's teacher from last year!) so we're sure he's in good hands.
Elizabeth took charge of Matthew when the bus arrived. He got on the bus without looking back and the two of them waved with big smiles.
At the end of the day he came back all smiles. It was a "good" day. He claimed he did not make any friends and he couldn't remember his teachers' names, but this didn't seem to bother him. The funniest part of his day was listening to Elizabeth and her friend Olive on the bus. The strangest part of his day was naptime. He got lost trying to find his teacher but "a man" helped him out. "Did you tell him your name?" demanded Elizabeth, who has spent an inordinate amount of time trying to teach him to respond to "Comment t'appelles-tu?". "I said [last name] [first name]" said my son proudly. "And when they asked if I spoke English or French I said English." Elizabeth was not happy. "Didn't you learn ANY French today?" she demanded? "I can say school bus" (and he can!) It will be interesting to see how fast he picks it up.
You might also like
- Grade 1
(0.416321)
- Dance Camp
(0.394279)
- Senior Kindergarden
(0.386126)
- Auntie Muriel's
(0.385057)
- French class
(0.377931)
All
August 29, 2017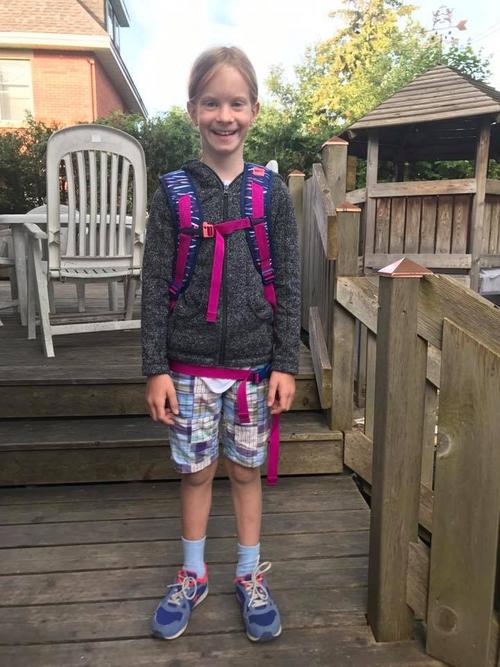 Elizabeth started grade three! She was a little nervous about finding her classroom even though we experienced parents know the cheating way of figuring out who her teacher was and already knew that she isn't in Adi's class (she is in Olivia's).
Once I told her which courtyard she was going to be in she stopped talking about "maybe you should come the first day after all". Her lunch was much less elaborate than the last four years. She had very specific ideas about what I was to put in it. Oh well...
Elizabeth said that the best part of her day was finding her teacher and it was a very fun day. Apparently all her stuff was accidentally labelled "Eliana" but she didn't mind, just thought it was funny.
She's in a split grade 2/3 class with a teacher that she "adores" so while we aren't sure what to think about the split we are hopeful it's going to be a good year.
You might also like
- Elizabeth end of year concert
(0.354354)
- Last sail of the season
(0.351626)
- Virtual School: Week 18
(0.351166)
- Roses and Thorns
(0.350501)
- Happy New Year!
(0.344692)
All
August 28, 2017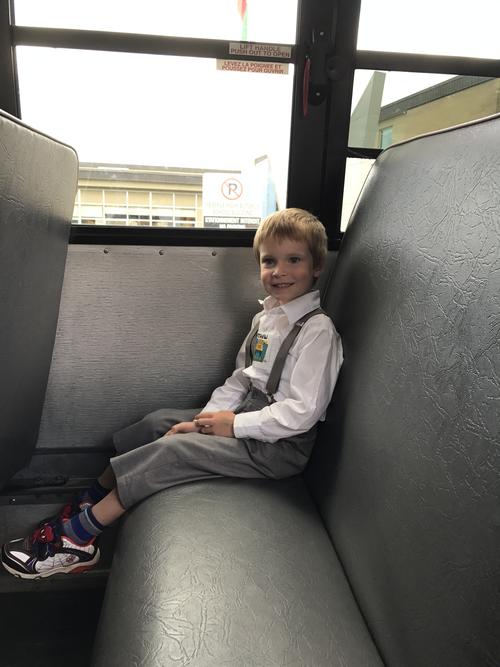 We thought about skipping bus practice day yesterday. After all, Elizabeth and Matthew took a bus to camp earlier this summer and Elizabeth can quite easily teach Matthew the rules. However, Elizabeth insisted that it was a valuable experience Matthew needed to have so off we went at the duly appointed time. He declared it "fairly boring" but "important". Elizabeth just likes riding the bus so she had fun.
Mostly I think she wanted him to have a matching McDonald's bus safety placemat so he would quit coveting hers. They were pretty happy to get free ice cream coupons too!
You might also like
- Spiderman shoes
(0.330341)
- First time skating on the canal
(0.328638)
- Race Weekend (Children's Marathon)
(0.326194)
- Opthamologist
(0.325342)
- Let's go fly a kite
(0.319749)
All