September 21, 2017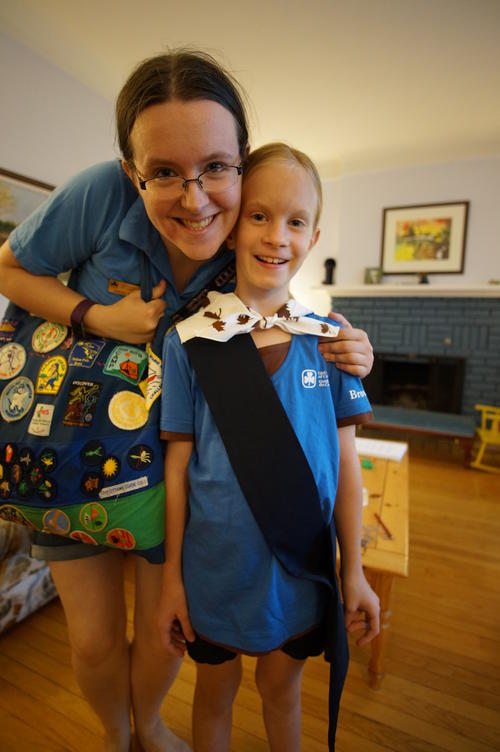 Auntie Janice has been extremely involved with a brownie troop near here for many years. Elizabeth has asked to go to brownies with Auntie Janice since she was about Amelia's age.
It's the last year she can join Auntie Janice's troop, so we decided that we'd make it happen.
Today was Elizabeth's first meeting.
You might also like
- Brownie Halloween
(0.317073)
- Sushi night
(0.304478)
- First Steps
(0.294118)
- Swim and a dragon
(0.292994)
- Last day of grade one, Matthew's baptism birthday
(0.29108)
All
September 16, 2017
My second cousin Emma came to Ottawa for a provincial power lifting championship.
The kids reckoned they ought to have gotten out of school to go and watch the competition but I told them they had to make do with the video Arno took :)
You might also like
- Kick like a girl
(0.263587)
- Seed spitting and s'mores
(0.262997)
- Bus stop fun
(0.26087)
- Baptism Anniversary
(0.256906)
- Scavenger Hunt
(0.252459)
All
September 15, 2017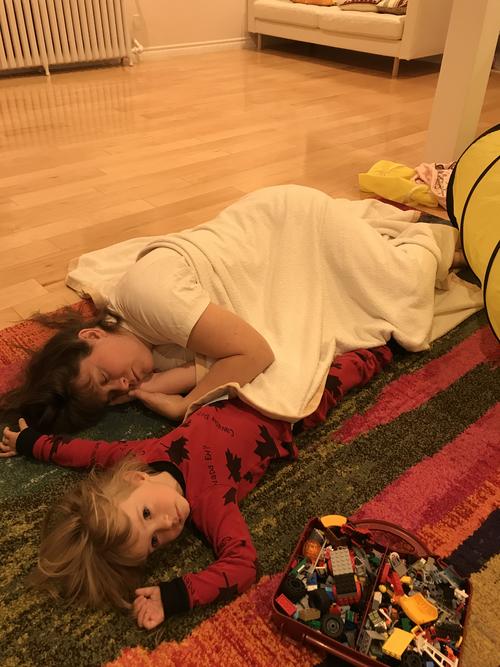 I had a minor tickle in my throat last night, but by the time I woke up I was feeling definitely ill. The kids of course all decided they had to get up super early for school. I told them they could but I was going to nap for a few minutes until breakfast.
I promptly passed out cold. Amelia came and snuggled up to me. Matthew apparently amused himself with the camera. I slept until Amelia abruptly threw up.
She spent the morning throwing up, I lost my voice and by day's end my cold was deep in the lungs.
It should have been predictable. It's the nicest stretch of weather we've had since LAST September, prompting everyone to declare "summer is finally here!!". And we also have house guests. So of course it's time for the back to school plague.
You might also like
- Xander
(0.348048)
- Crachel
(0.332838)
- Duty day
(0.332273)
- Strike Day
(0.331599)
- Rainy day
(0.329755)
All
September 13, 2017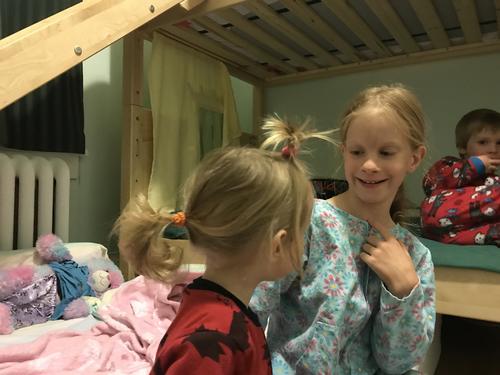 The kids have been sharing a room for about a month now and it's actually going pretty well.
There have been the usual and predictable complaints about siblings getting into each other's things, but Amelia seems to revel in her new status as being "big" enough to "have my OWN bed".
She goes to bed pretty peacefully and usually sleeps in it all night. I don't even nurse her to sleep anymore (she is still nursing, but we're down to before naptime, and maybe a couple of minutes before bed but not every night. Progress!!!)
Waking up is going well. The kids help each other get dressed (sometimes) and Matthew is generally sweet with Amelia in the morning.
Bedtime is rougher - mostly because it takes longer than I'd like. But to be fair this is not substantially different from the way it was before everyone was in one room. Matthew takes a long time to wind down and unfortunately likes to wind up his sisters by looming over Amelia's bed or kicking Elizabeth mattress from underneath. This is exactly the sort of prank my brother always played on me. I told Elizabeth to be thankful that he can't move the slats and make the mattress fall right down. She was horrified that Uncle Dave would get up to such shenanigans. Matthew couldn't stop giggling about it for a good five minutes.
Overall I'd say that the roommates experiment is going about as well as can be expected.
You might also like
- Fancy hotel
(0.4)
- Michael at 1 month
(0.390869)
- Big Bed
(0.389788)
- Erika and Maria
(0.389064)
- Amelia is 2
(0.387057)
All
September 10, 2017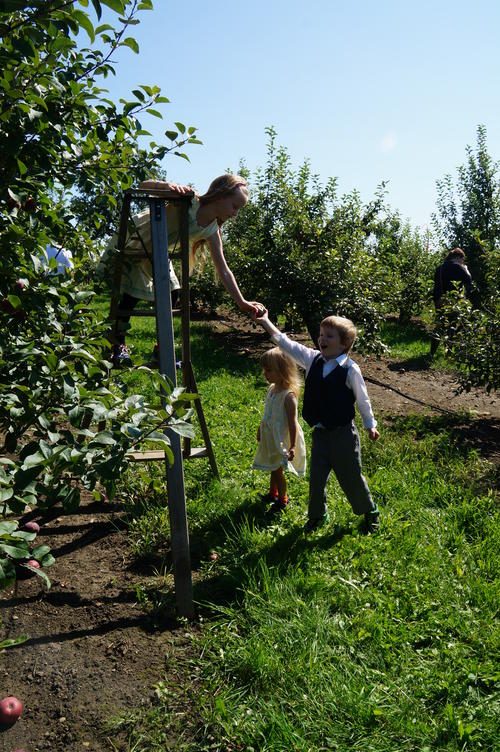 It was a beautiful weekend and I heard the apples were early this year, so we packed a lunch and headed out to the apple orchard immediately after church.
The kids enjoyed climbing the ladder to pick apples, and playing in the play structure. We inspected the hay jump (AFTER picking apples) but decided there were too many kids for safety's sake. No more broken noses for us!
We lured the kids home with donuts, ate a quick supper and then headed out to Kontinuum.
This is a Canada 150 project where they set up all kinds of lights and sounds in the new Ottawa LRT train station. It was super cool, but I have to say that I would like to see the new station with the lights on as we didn't really get a good sense of the space with all the lasers and strobe lights everywhere.
You might also like
- Apple Picking
(0.375212)
- Apple Picking Reprise
(0.349462)
- Cottage Days: Jack and Olivia
(0.344605)
- Insectarium
(0.33913)
- Apple picking
(0.336592)
All