February 16, 2018
Janice drove Angie, Amelia, Michael and I to the museum of History for a big outing to check out the Canada Hall replacement.
Frankly, I was underwhelmed. I can understand why they wanted to update things and the content has certainly changed quite a bit. There is a much bigger emphasis on First Nations in Canada as well as the various treaties. I might not have chosen some of the topics they chose to cover, but my main quibble is that it went from being a pretty interesting and different museum to one that is pretty generically trendy. My impression was one of lots of open areas and long corridors. It looked nice but I felt there was a lot of empty space that maybe could have been used to better effect. The presentation is one of standard glass cases with information, terrible lighting and throbbing dramatic *noise* everywhere. I would not want to take a child with sensory issues there. I don't get why poor lighting is trendy in modern museums but Amelia was not amused. She really wanted to be carried because it was so scary but I'm not allowed to pick her up yet and I didn't think Janice should carry her through the entire exhibit so we compromised on holding hands very tightly.
There were a few things to touch scattered throughout, with many interactive computer things which were very neat. That's the sort of thing that tends to stop working and be useless after a year or so but I didn't completely hate the screens - especially the mini artifacts of the Dorset peoples were interesting to see closer up using the computer images.
I had wondered what they were going to do about the Ukrainian church as it is a consecrated space that is still in use. Turns out they left it alone. I was glad to see it, but sorry for the reminder of how much less cool and engaging the presentation of the information is now. Oh well.
It was getting late so we decided to eat at the museum. I was pleasantly surprised to find things that I figured I could safely eat. Amelia opted for a peanut butter sandwich, chips and some red juice WITH a straw. Then we attempted to go and see the winter version of MosaiCanada « Mosaivernal » which is responsible for winterlude slides mostly being eliminated this year. Turns out it only is open at night, so that was sad. But Amelia fell asleep during our stroll down to Jacques Cartier park so it wasn't all bad :)
You might also like
- At Mary's
(0.429624)
- London
(0.422609)
- Virtual school: Week 4
(0.420583)
- Virtual School: Week 35
(0.420492)
- Dr Lynn is leaving :(
(0.420209)
All
February 15, 2018
Michael's bloodwork came back with a request for us to go visit pediatrician Dr Stevens so after we bid farewell to Uncle Chris we hopped in the car and went. Turns out his bilirubin levels are still high and so we were asked to go to CHEO again to check that the levels were coming down. This time she asked us to go to emerg instead of the lab so as to get same day results.
We were also given Amelia's ultrasound results - as suspected her umbilical hernia is still open. We are being referred to the CHEO surgery department for an evaluation.
Brendan dropped me and Michael off at CHEO emerg, where I was dismayed to find a line for triage right out the door! Indeed it stayed that way solidly for two full hours! The second triage nurse confirmed that it was unusually busy. It's apparently been like this for the last three weeks. "The flu season has been particularly hard on kids this year", she said. "But in most cases we are seeing parents with poor coping skills who don't know what to do with their kids coughing constantly. They just need a bit of reassurance." Seems to me there must be a better way!
In any case we eventually got a room to ourselves which was a great relief as I was stressed about picking something up from all the sick kids! Then there was a warm diaper put on his foot to promote bleeding. It didn't work. Michael is apparently a slow bleeder. Eleven minutes of crying despite sugar water and trying his first soother ever before they got the vials they needed. "I hope we don't need to take more", he said. "It's starting to clot". By this time I had a migraine so I was glad when Brendan was able to come join me bringing ALL THE MEDS and some food. Not to mention expertise in figuring out how to lower the hospital bed so I could lie down and whimper while we waited...
It took five hours overall, but in the end his levels are indeed down slightly. The very nice ER doc says everything is probably fine so long as Michael stays well and gains weight over the next two weeks.
You might also like
- Home
(0.472393)
- Healthy Girl
(0.446142)
- Virtual school: Week 4
(0.43824)
- Hair Tourniquet
(0.432485)
- 19 months
(0.431227)
All
February 14, 2018
We got up an hour early to go to Ash Wednesday services. Angie and Janice came too so we had a full van!
The kids were inclined to grumble a bit because we decided Ash Wednesday trumped Valentines and wouldn't let them eat chocolate.
However, Elizabeth had a field trip at school to go tubing and then got her second stripe on her blue belt at karate so it was declared the best! day! ever! Even if there was no chocolate.
You might also like
- Boxing Day
(0.303797)
- Dress by colour Week
(0.303738)
- Stripes, stripes, stripes
(0.295337)
- Isabelle's dedication
(0.292929)
- White Yellow Belt
(0.288945)
All
February 13, 2018
We decided to celebrate Valentine's day early because the 14th is also Ash Wednesday and it seemed wrong to have all the chocolate during lent. We did heart shaped pancakes at dinner and Daddy found some heart shaped chocolates for dessert. We were too hungry to take photos (!) but I did photograph the Valentine's cards Matthew received from his class so that will do.
You might also like
- Happy New Year!
(0.287805)
- Family Day
(0.269159)
- Ash Wednesday
(0.264935)
- Douvris Christmas Potluck
(0.262693)
- St Nicholas Day
(0.260521)
All
February 12, 2018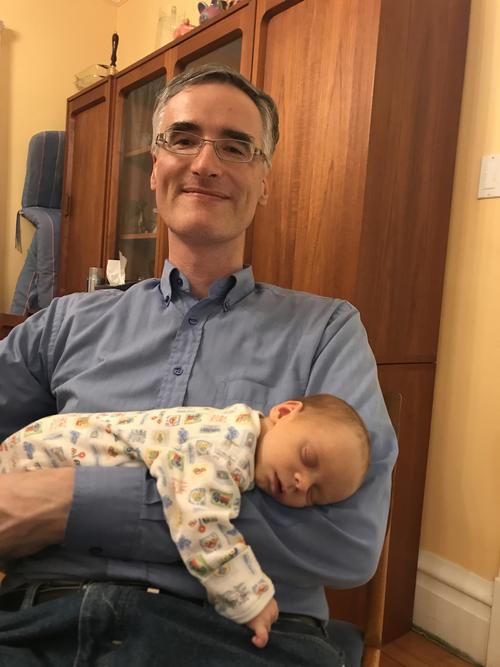 Uncle Chris is visiting Ottawa for a few days because (GREAT EXCITEMENT) he is interviewing for a job here. YAY CHRIS, YUKIKO, ERIKA AND MARIA MIGHT COME HOME SOON!!!!!!!!!!!!!!!!! Not that we are excited about this or anything. We were excited to introduce him to the 50% of our children he hadn't met since he left for Japan before Amelia was born.
Angie is also here for her annual visit and for once the canal isn't closed and the ice is quite good!
This week is Carnival week at school, which meant Matthew went to school with his clothes inside out and backwards one day, they both had crazy hair day, and Elizabeth had Chacrabalu day which was hat/sunglasses/tie/silly sock day. She was on the red team so that also meant that she was supposed to wear red every day. It was hard to keep track but the kids seemed to enjoy it.
You might also like
- Cousins move in
(0.361919)
- Butterflies 2014
(0.335913)
- Lac des Loups
(0.335286)
- French Class
(0.335128)
- Sleepover
(0.33437)
All