May 16, 2018
Matthew is done his second year of piano and made a very sweet thank you card for Mrs Shana.
You might also like
- Teacher cards
(0.254902)
- Teacher cards
(0.242991)
- Matthew
(0.230769)
- Three stripes
(0.216)
- January Food Diary
(0.211765)
All
May 15, 2018
Managed to cross a big to-do item off our list before Michael's foot got too big to make a footprint picture frame (and leaving him the only kid out of four without one!).
You might also like
- Playing with your food
(0.274038)
- Remembrance day cake
(0.273504)
- Distanced walk
(0.267606)
- Cross country skiing
(0.265873)
- Karate on the beach and wiener roast
(0.262009)
All
May 14, 2018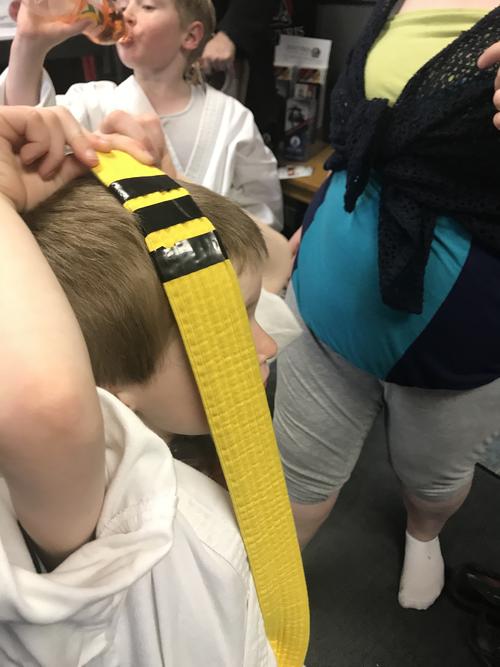 Matthew got his third stripe on his yellow belt!
You might also like
- Three stripes
(0.597222)
- Stripe
(0.454545)
- Stripes
(0.428571)
- Stripes
(0.413793)
- 2nd Stripe
(0.407895)
All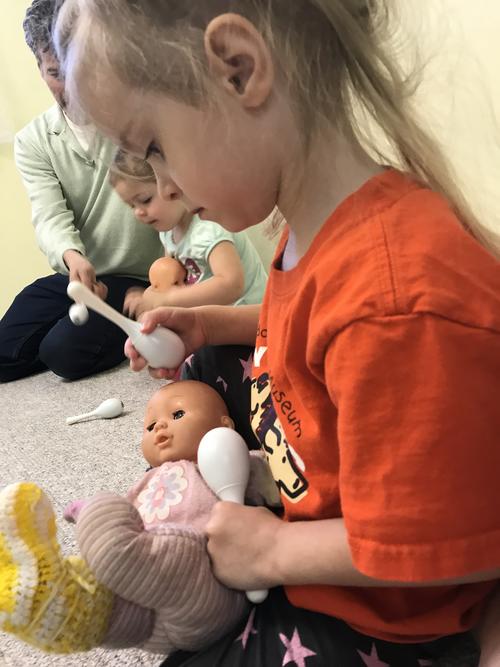 It was baby day at music pups. I brought my baby, and Amelia brought hers.
She was so tired afterwards she fell asleep sitting up!
You might also like
- Piano recital
(0.241667)
- Grandma has a birthday
(0.237624)
- Helpers
(0.236515)
- Great Grandma and Grandpa
(0.232323)
- Amelia has a party
(0.225989)
All
May 13, 2018
Mother's day featured homemade presents and many children in bed. Then we went to church!
Matthew had previously shown me my presents because he just! couldn't! wait! to! show! them! off! (Amelia gave hers as part of the tea)
Elizabeth's acrostic poem for me using my name:
Magnifique
Amusante
Ravissante
Youpi
We had Margaret come for supper to celebrate.
You might also like
- Happy birthday Uncle Chris!
(0.324873)
- River Oak birthday
(0.311721)
- Strawberry picking
(0.298387)
- Uncle Dave has a birthday
(0.293785)
- Brendan's party
(0.293182)
All
May 12, 2018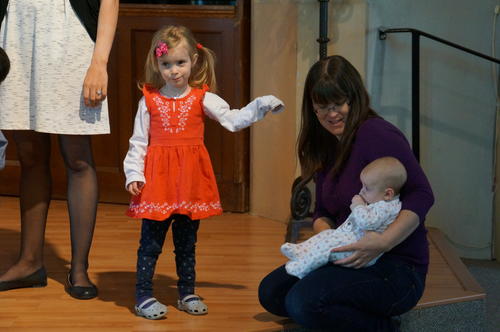 It was Mrs. Shana's birthday but the piano recital must go on!
Amelia was too "not in the mood" to do the actions to her song, apparently. She was starting to get into it by the end but found the audience a little overwhelming.
Matthew very efficiently and enthusiastically played a piece out of his workbook. He doesn't seem at all phased by performing.
Elizabeth played Crazy Monkeys by Auntie Joanne. We found out after the fact that this is a grade three piece. It was too hard for her but she worked at it gamely and got it sounding pretty good. Unfortunately she was pretty nervous and her rendition was not nearly her best performance. We were very proud of her though.
You might also like
- Music Recital
(0.357605)
- Piano Recital
(0.341085)
- Piano Recital
(0.340984)
- Spring recital
(0.332231)
- Daddy and the buck bucks
(0.332198)
All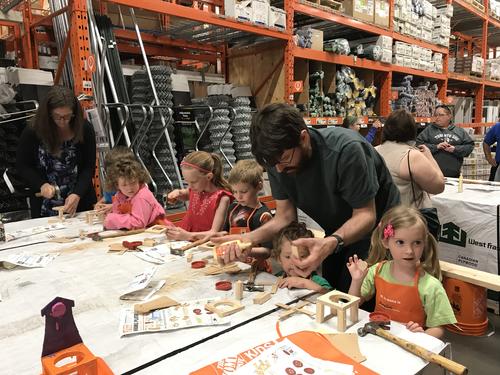 We went to Home Depot and got to build special windmill flower pots for Mother's Day. Xander, Isabelle and Theo joined us, and we also met up with Aidan, Caitlyn and Evelyn. Uncle Dave and Aidan both helped my crew a great deal, which is probably the only reason no paint ended up on clothes. (Daddy was hanging out in the van with a napping baby.) Then we randomly ran into our friend Michael, who helped Amelia finish off her project.
You might also like
- The Dentist
(0.291242)
- Pull to standing
(0.28866)
- Choir rehearsal
(0.279518)
- Birthday party
(0.27907)
- Home Depot four kids
(0.27907)
All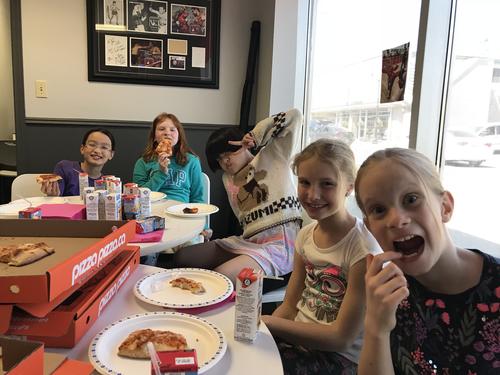 Elizabeth won a competition at karate - she had to submit a video of her kicking and then get the most social media likes. She went around asking everyone to like her video so she managed to get quite a few.
The reward was a pizza party for up to 20 friends. She invited quite a few but sadly most were unable to make it. That was okay, those who came had fun and ate much pizza. After the party the cousins took the bus home - just for fun. We may have also stopped at Dairy Queen :)
You might also like
- Vera, Astra and Magnus
(0.32381)
- Sensei Daniel
(0.321792)
- Le Patinoire
(0.311321)
- Secret Santa
(0.309222)
- LOTR Second movie
(0.308889)
All