May 22, 2018
We thought it might be fun to try recreating a picture of Erika and Elizabeth from the end of March 2013.
You might also like:
-
Thanksgiving
-
Lost molar
-
Home Depot
-
Fort Magic
-
Party time
May 21, 2018
Maria turned 9 and as she was living with us we got to inflict the traditional candles on one's breakfast routine on her. She didn't seem to mind. There was much partying and many, many bears. We also had the amusement of showing the kids how to change a tire as Grandma's car had mysteriously developed a flat. As this is one of the many skills we feel everyone should know and is on our list of skills to impart to our children we did our best to turn a nuisance into a teachable moment.
You might also like:
-
Daddy day
-
Valentine's Day
-
New Year's Day
-
Movie Night
-
Gingerbread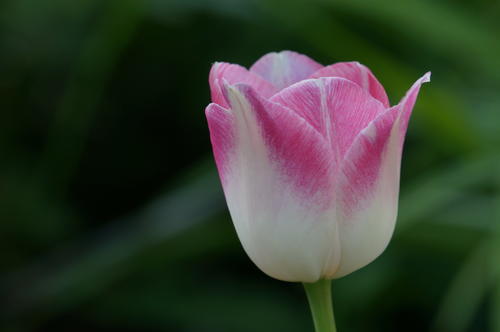 In a silly effort to convince an ever increasing number of small wiggly and easily distracted children to all look at the camera while not poking each other or making ridiculous faces in a picturesque setting we dragged the whole kit and caboodle to Dow's lake for the tulip festival. There we lined them up and attempted to get a photo without the other 57 billion people who were all standing around doing the same thing in the shot. It was perhaps not our finest effort but the kids will likely not need nearly as much therapy as the adults as once done we plied them with cotton candy and they came away thinking the whole thing was a grand idea.
You might also like:
-
Daddy and the buck bucks
-
Little red wagon
-
Cottage tooth fairy, swim, more fish, ponies
-
New Year's Day
-
Cousin camp: Andrew Haydon Park
May 20, 2018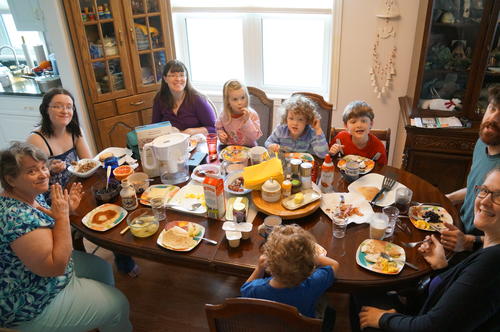 Uncle Dave and Auntie Karen and Auntie Janice all came to Mary's for breakfast the morning after the wedding. The cousins had a marvellous time playing together, though we did miss Elizabeth and Matthew (back in Ottawa).
You might also like:
-
Sunday Dinner
-
Thanksgiving
-
Pink Eye
-
Museum and Birthday
-
Cottage Days: Point Swim and Treasure hunt reprise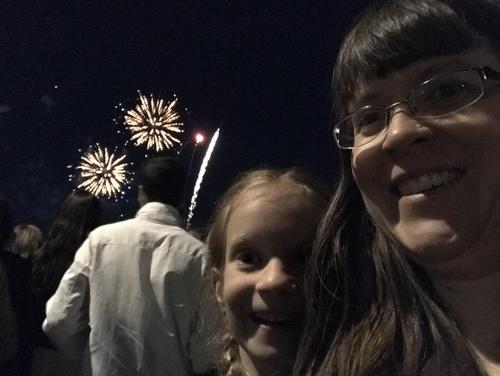 We got back to Ottawa in time for fireworks at Dow's lake! The girls were dancing to the pop of the explosions and generally acting crazy.
Daddy stayed home with the littles.
You might also like:
-
Good night little bus
-
Lightning Storm
-
Fall
-
Butterfly
-
Matthew is 6.5
May 19, 2018
My cousin Will and Melissa got married! Brendan and I abandoned half our kids to the tender mercies of Grandma and Uncle Chris. We stopped at the Big Apple on the way up which was pretty amusing. Michael wasn't super happy about the long trip. I even tried expressing some milk into a bottle but he was not amused.
Then we abandoned Amelia at Uncle John and Aunt Joanne's along with two babysitters and her cousins. She was quite happy to hang out with "Feo" and Isabelle. Xander's apparently in her bad books at the moment so she refused to discuss him.
We drove Auntie Mary to the ceremony. I hung out at the back with Michael and my parents on Skype, passing them off to Mary when Michael got unruly. Will and Melissa are musicians so they played in their own wedding, which was lovely.
Then we headed to the reception to play pass the baby, chat with loads of people.
Elizabeth and Matthew were quite indignant about being left back in Ottawa, but it was karate nationals and Elizabeth was expected to help out. I gather she was extremely helpful all day and stayed right to the end. Erika came too after Japanese school and the two of them acted as medal runners and fetched people coffee from Tim Hortons and whatnot. Elizabeth obviously enjoyed herself greatly. Matthew had a birthday party at a gymnastics place so he couldn't complain too much about not getting to go to the wedding either. He did comment that Uncle Chris is stricter than Daddy. "I guess Daddy is a softie after all", he sighed.
You might also like:
-
Halloween
-
Carp Fair
-
Family Day
-
Missed the bus, Concussion, Matthew gets a stripe
-
52 cm of Snow
May 17, 2018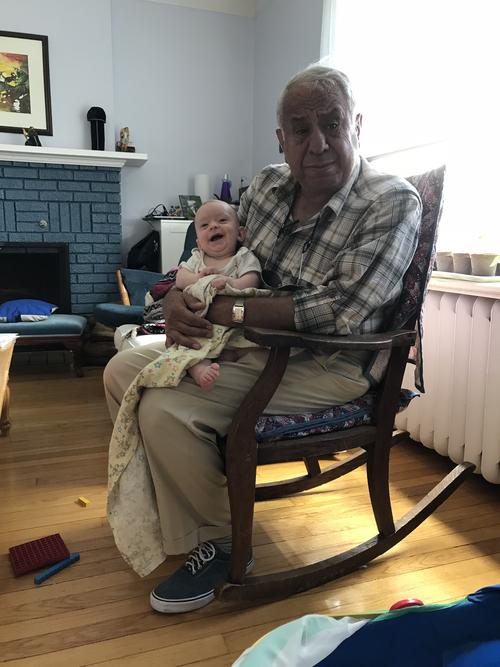 Mike Fahmy came to visit Michael for the first time. I'm not sailing this year so haven't seen Mike in a while. Michael tried out a swing for the first time.
You might also like:
-
Visit from Michael
-
Elizabeth gets to hold Xander
-
Friend Janice
-
Baby time
-
Cousins