June 18, 2018
Matthew and I stumbled across the Ottawa Insectarium when we were downtown for Poutinefest and he has been bugging me (ha!) to go back ever since so he could see the insects and buy things from the gift store with his allowance.
Elizabeth does not like bugs, so she opted out. I picked Matthew up early from school and we went to check it out. It's quite small but the kids really enjoyed looking at all of the things on display. Matthew would have liked to buy all the things but eventually settled on a spider watch, a water game for Amelia and honey sticks for everyone else. Then he promptly "lent" the watch to his friend overnight and never saw it again but that's another story.
On the way home we bumped into Auntie Yukiko on the bus!
You might also like
- Rachel
(0.360345)
- Biking adventures
(0.349338)
- Smiley Face Pancakes
(0.345736)
- Skating and Swimming
(0.344564)
- French Class
(0.344491)
All
June 17, 2018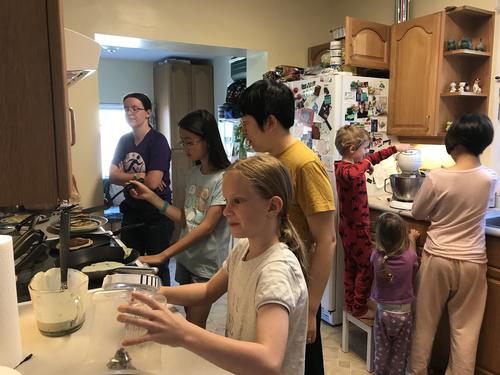 The kids were requested NOT to do breakfast in bed, so they decided to make a special breakfast instead of blueberry pancakes, sausages and fruit.
There was a special hospitality hour after church, so that's what we did for lunch. Father Jared, our curate, is leaving for his own parish. (He's pictured with Amelia choosing her candy prize for reciting her monthly memory verse)
We'd be sadder, except that Jared's replacement is Creighton!!! So Rachel is back from Texas and Elizabeth is ecstatic (although she's also mildly put out that we never actually sent her to visit Texas).
It was warm after church so we pulled out Amelia's paddling pool and spent some time jumping in and out. Elizabeth and Erika discovered that it was great fun to fling their wet hair in the air and spent an inordinate amount of time doing so. It was great fun to photograph too!
You might also like
- Wedding prep
(0.340307)
- October Food
(0.328767)
- Science by Night
(0.327027)
- Happy Birthday Daddy
(0.3241)
- Baby Summit 2015
(0.322904)
All
June 16, 2018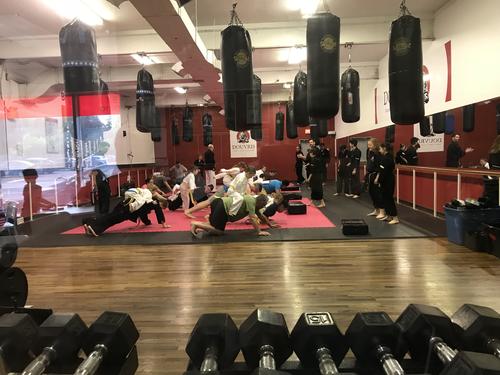 It was Father's day at the dojo but we completely forgot and I ended up being the parent taking Matthew to his 9am class.
Brendan was not sad that he got out of having to do pushups with Matthew on his back. Matthew was a bit disappointed but the class was so fun that he didn't mind too much. Actually I had a narrow escape having to substitute. Good thing I brought the baby!
You might also like
- Strawberry picking
(0.319209)
- Father's day karate
(0.306329)
- Canal #3
(0.300683)
- Visitors!
(0.294393)
- Cottage with Grandma and Grandpa
(0.292683)
All
June 15, 2018
Usually Matthew's school end of year picnic has been the last day of school, but not this year. He did have good weather and enjoyed blowing bubbles and running around the park with his friends.
You might also like
- Last week of Summer 2018
(0.292135)
- Last duty day for Matthew
(0.286604)
- Pumpkin carving
(0.284519)
- Jardin
(0.277286)
- Duty day
(0.264438)
All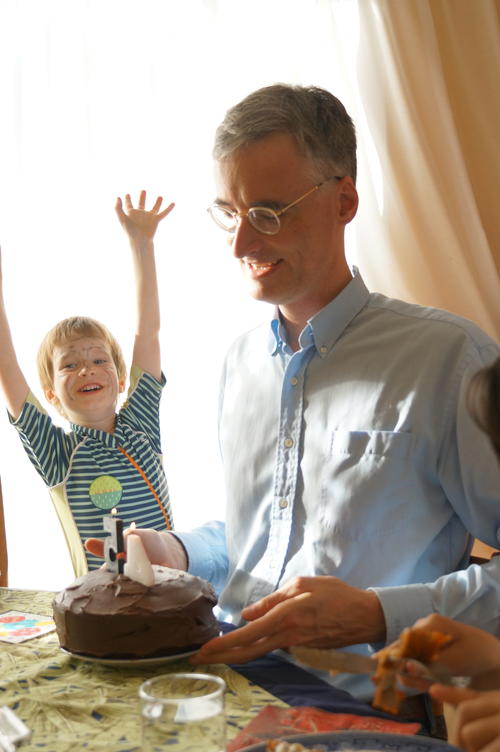 Uncle Chris had a birthday, so we got to eat cake! There was much rejoicing among the small fry.
I think he was amused by our "must have candles at breakfast" tradition.
You might also like
- Theo is 5
(0.307377)
- Museum and Birthday
(0.304348)
- 40
(0.299145)
- Happy Birthday Rachel
(0.28)
- Theo is Three
(0.278481)
All
June 14, 2018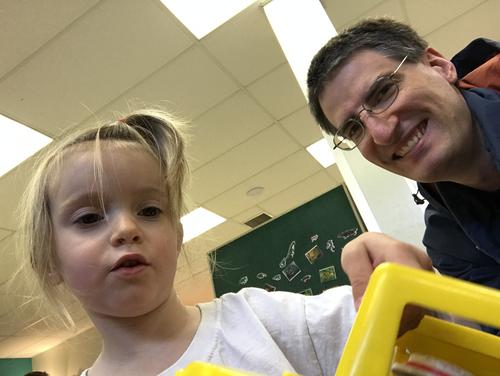 Amelia took Daddy to preschool
You might also like
- Crazy hair day
(0.226415)
- Butterflies
(0.2)
- Crazy Hair Day
(0.186441)
- Support Technician in Training
(0.179104)
- Glue
(0.174603)
All