November 19, 2018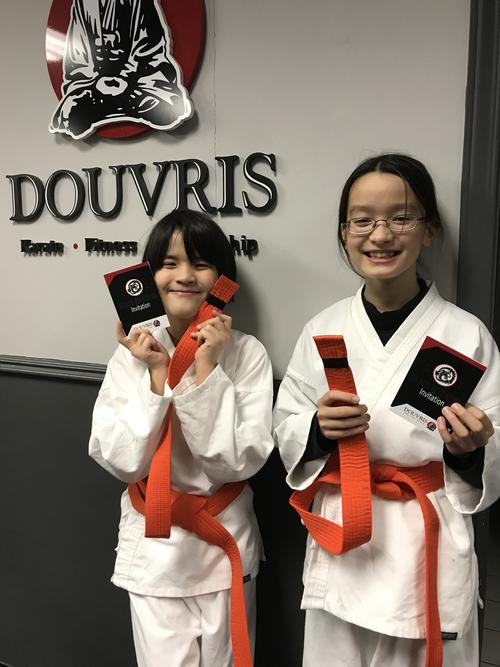 Erika and Maria are very excited to get their invitation to wear a red gi. Maria isn't planning to do it though, she says she's going to get her green belt and then quit (!)
You might also like
- Maria stripe
(0.340136)
- Stripes and going to grading
(0.331081)
- Erika going to grading stripe on green
(0.312057)
- Red stripe Matthew orange green
(0.285)
- Stripes
(0.264317)
All
November 17, 2018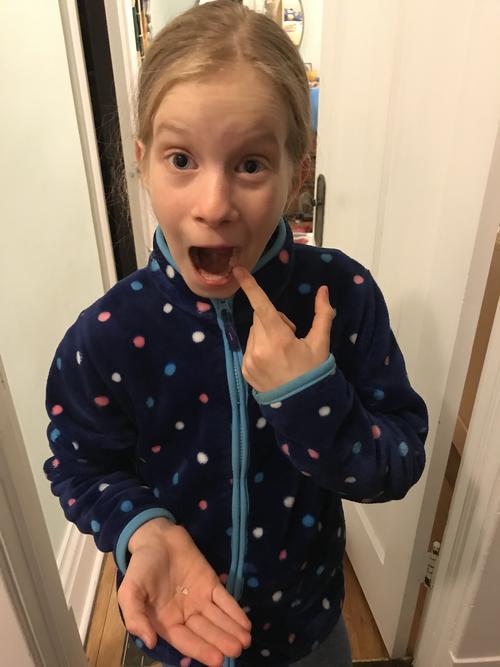 Elizabeth has been wiggling and wiggling one of her teeth for many weeks (as is her norm) and it finally came out.
Sort of. She's now lost three quarters of it. Apparently the tooth cracked when it got pushed up and it's coming out in bits. It was super uncomfortable until the second piece came out, but now it's apparently fine.
You might also like
- Minus one tooth
(0.35241)
- Minus one tooth (ibid.)
(0.306785)
- Cottage Days: Trampoline
(0.304217)
- REACH Coop: Egypt
(0.304196)
- Strawberry picking
(0.303571)
All
November 16, 2018
There was more snow and it was super exciting because the buses were cancelled. We decided we'd have a snow day. Amelia had a pj day at school though, so she insisted she was going, snow or no snow. Elizabeth and Matthew were happy to take her in the sled - they are now big enough that they can pull each other and Elizabeth is old enough that she doesn't complain (too) bitterly that she more often than not has to walk.
Elizabeth and Matthew spent quite a bit of time playing in the "igloo" while Amelia was at school - they spent almost the entire day outside. When school was over, the three of them played in the backyard with their sleds and shovels.
You might also like
- Ecole LaNeige
(0.386667)
- More snow
(0.381779)
- A visit from Godmother Rachel
(0.365108)
- Number One Buddy
(0.361419)
- First day of Holidays
(0.349515)
All
November 15, 2018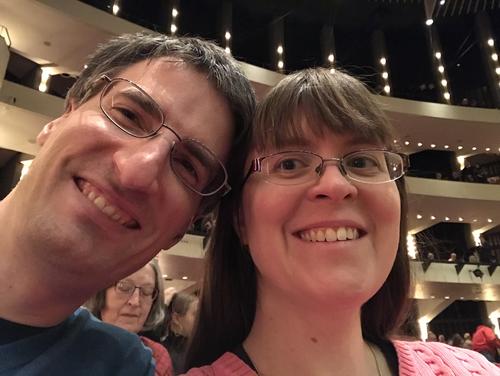 Brendan and I had a hot date tonight - a cello concert by Amanda Forsyth at the NAC!
You might also like
- The Moon
(0.230769)
- Nutcracker
(0.205882)
- Adam and Allie
(0.19697)
- Night Ski
(0.195804)
- Man with a pointy hat
(0.190476)
All
November 12, 2018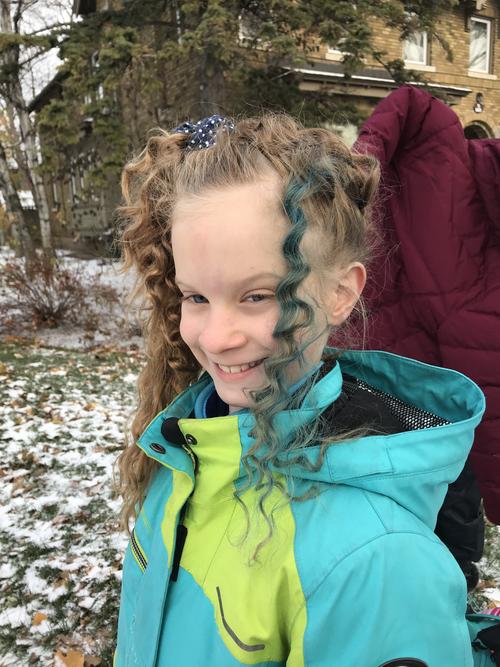 Elizabeth's grade won the right to have a crazy hair day via some kind of complicated reward system that I don't quite understand.
In any case, Elizabeth insisted she needed to have straw curls and hair chalk (borrowed from Auntie Janice). I did not set the curls with any kind of hair product - the picture in her pjs is what they still looked like by the end of the day. I was pretty impressed!
You might also like
- Graduation Day
(0.342318)
- Venus Transit
(0.306613)
- First Steps
(0.305882)
- Work
(0.303636)
- Big Day
(0.298569)
All