January 10, 2019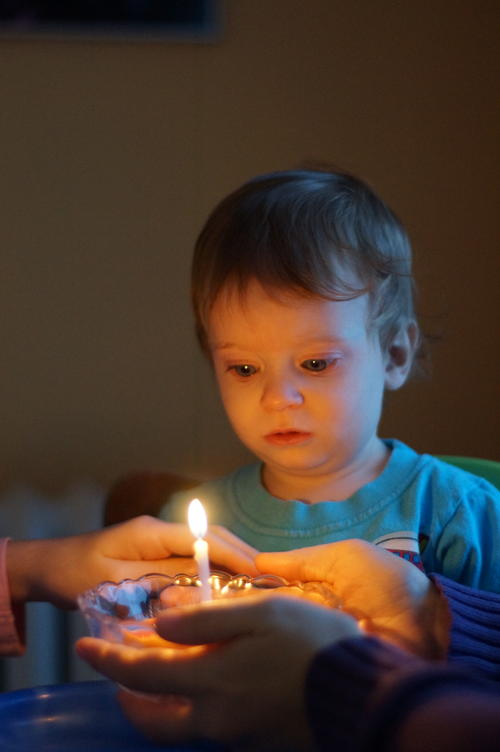 At twelve months Michael is definitely walking around. He likes to run holding onto someone's hands, but often gets from point A to point B upright instead of crawling. If he does drop to the ground, frequently he scoots along on his bum. There's a lot of getting up and down and squatting. I certainly wish I had his stamina!
He's putting things in his mouth a little less, but still enjoys chewing things. He's especially fond of paper, especially important documents like secret password post-its the children have written to each other as part of their latest "game" and the odd cheque.
He hasn't been eating much the last few days, probably because he seems to have a cold again (still? it's all kind of running together). As we told Lorianne, in our experience small kids have constant coughs and runny noses until they are about five.
Michael is very talkative. Elizabeth seems to understand him the best, carrying on real conversations with him now.
He likes to play peek-a-boo and is very giggly. His favourite toy at the moment might be the vacuum cleaner, though he does like to get into the pots and pans. We've actually resorted to a lock on some of our kitchen cabinets as he seems to need more redirection than some of our children and strangely we have less time available to keep him out of the forbidden areas.
On his birthday we gave him a candle in his grapefruit, which he found most perplexing. Elizabeth was terrified and kept yanking it out of reach. He did not have any idea what he was supposed to do so the kids helped him blow out his candle. At supper he had angel food cake because his names are both angelic so I figured it was appropriate. He quite enjoyed getting gooey, although he didn't eat much of it.
You might also like
- Nine months
(0.432245)
- 19 Months
(0.427502)
- 11 months
(0.420266)
- Virtual School: Week 20
(0.418979)
- Child Labour
(0.417255)
All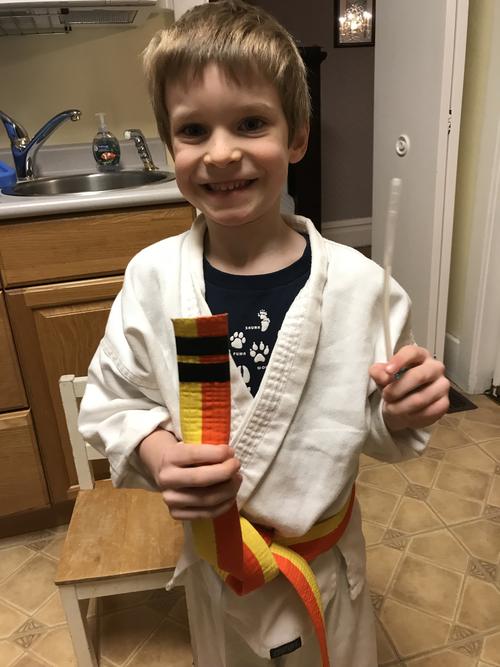 Matthew has two stripes on his yellow orange belt and Erika and Maria have two on their orange belts.
Smiles all around!
You might also like
- Erika stripes
(0.392157)
- Orange belt two stripes Matthew
(0.379845)
- Third stripe on yellow
(0.37)
- 2nd Stripe
(0.369369)
- Stripes
(0.363636)
All
January 7, 2019
We were all excited to go back to school this morning. Well, actually the kids all demanded an extra day of Christmas but Daddy said nooooooo so that was that.
Elizabeth has a new teacher after hers abruptly announced right before Christmas that she had a six month sabbatical planned and wouldn't be back this school year. Elizabeth seemed less enthused about returning to school than normal but once the possibility of a Christmas extension was squelched she decided she would like to go back after all. Matthew was lukewarm as usual and Amelia was truly enthused.
So of course it was Amelia who woke up "hot" with a fever of 38C. She was sad to miss the first day back. It was my turn to make (rainbow) playdough so she was looking forward to playing with it. But she has caught Michael's cold and the two of them are snotty, coughing and miserable so home's the best place.
She napped a bit in the morning and then later we made her a little nest in the office so she could watch some Peppa pig without Michael "noying" her. By the time Grandma came fever was gone and she was bouncing off the wall.
You might also like
- River Oak
(0.386511)
- Virtual School: Week 39
(0.378641)
- Bus and train adventure
(0.370213)
- Piano Recital
(0.36801)
- Come Sing Messiah
(0.366528)
All
January 6, 2019
The camels have made it to see baby Jesus. The galette des rois has been consumed and the fève located. Those kids not so keen on almond cakes (the girls) were mollified by the (re)discovery that our gold is made of chocolate.
We smelled our myrrh and actually borrowed Creighton's censer from church. Super cool!
Elizabeth demanded to see some real gold, so we showed her our wedding bands. She was then was horrified by our extravagance when we told her they cost hundreds of dollars. She thinks gold is "too expensive".
Matthew is this year's Epiphany king and for once there was not too much whining by the kids who weren't so lucky. He was pretty chuffed and insisted on bringing his crown to bed with him. He declared today a "best day" because he got to see his number one buddy at church (even if her hair is different she's still his buddy, he's decided), he got to eat chocolate coins AND he's the king!
After supper we did the chalking of the doors and burned our incense outside - in our PJs. Then we followed the Epiphany king inside singing "We three Kings" laying down our gifts and heading right into bed.
School tomorrow!
You might also like
- Epiphany
(0.388)
- Halloween
(0.364773)
- Epiphany
(0.360743)
- Camp Otonabee
(0.356696)
- Cooking Class
(0.355128)
All
January 5, 2019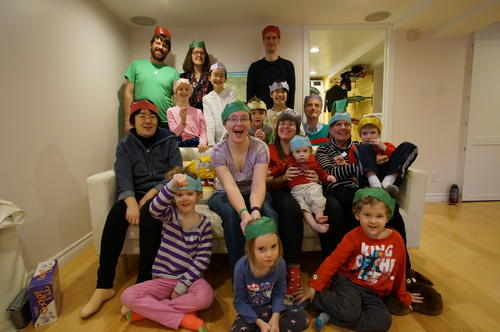 On the twelfth day of Christmas, we watched Saturday morning cartoons ("what's that?" my kids asked) after a sleepover in the basement.
Then we celebrated Janice's birthday with presents, GIANT dutch Blitz, multi-coloured cake, blueberry juice and popcorn.
In the evening we lit the advent wreath for the last time, opened our last Christmas presents and then bundled up warmly to go and see the Christmas lights on Parliament Hill!
You might also like
- 12 Days of Christmas: Day 12
(0.310345)
- Christmas Day
(0.303797)
- A birthday party
(0.294372)
- Ice Cream Festival
(0.280702)
- Happy Father's Day
(0.280342)
All
January 4, 2019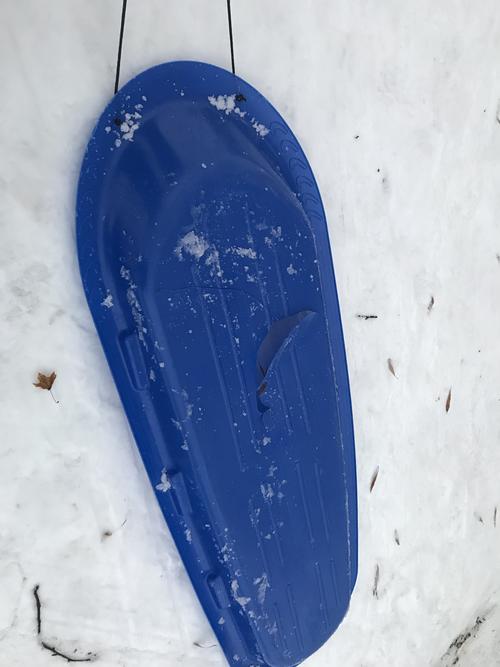 We went sledding at the "little" hill near us and I was extremely happy to discover that Amelia is big enough to go up and down all by herself. This means I can potentially bring Michael next time...
Amelia was a little leery of sledding at first - last time she went down the big hill at Bruce Pit she was still recovering from surgery and her tummy started hurting after a couple of runs. So she started out by rolling on the snow with no sled. Then I helped steer her down from halfway up. Then she decided it wasn't so scary after all and was fine after that.
Elizabeth spent much of her time inventing new tricks while I fervently prayed that she didn't injure herself.
Unfortunately, Matthew managed to steer into a rock and utterly destroy his sled. He was pretty sad, although his sisters were very good about it and let him have rides on their sleds. Amelia even gave up her last ride for Matthew.
We were just glad that Matthew didn't hurt himself.
You might also like
- Piano Recital
(0.375185)
- Bike swap
(0.375)
- Music Recital
(0.369255)
- Bus and train adventure
(0.36747)
- Three at a time
(0.36715)
All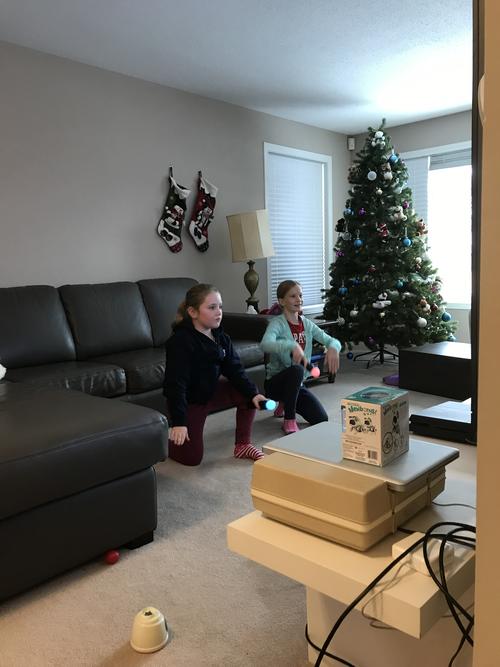 The kids were super excited to hear we had plans to hang out with Michael and Kaitlyn. They played with the light table and we had some fun dancing to Just Dance Favourite hit of the morning? "Beep Beep I'm a sheep"
You might also like
- Cottage Days: Scavenger Hunt
(0.274419)
- Spring thaw
(0.262673)
- Girls cross country ski
(0.260377)
- Winter!
(0.253061)
- Hair Tourniquet 3
(0.250996)
All