February 1, 2019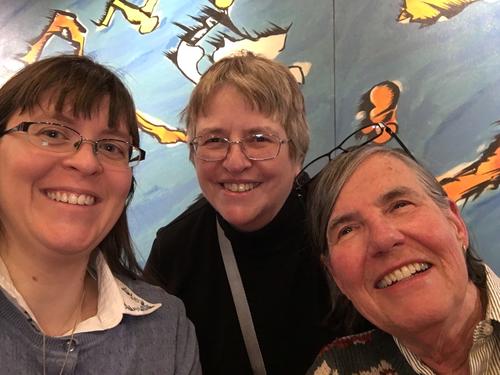 Margaret's given me a subscription to the NAC classical ballet series this year, so periodically I get to leave all the children at home and escape to see some lovely dancing. This evening we brought Angie along as well to see Paz de la Jolla, Apollo, and The Dream. Beautiful!
You might also like:
-
Girls night out
-
Double Rainbow
-
PJ party
-
New lights
-
Artist Maria
January 29, 2019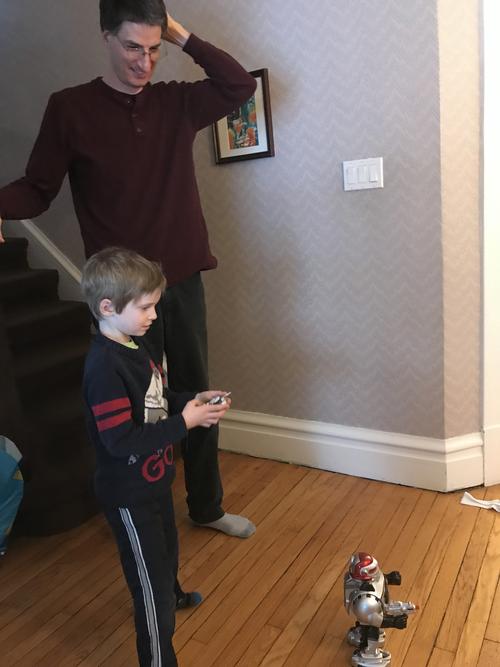 Angie took the kids to the toy store to pick out a toy. Needless to say this was VERY popular.
Amelia and Michael were both interested in talking book things. Elizabeth picked out a make your own lip balm kit and was allowed a bonus book about pokemon since she was so frugal.
Matthew tried to pick all the most expensive electronics in the store and after multiple veto choices of various drones (that would have been destroyed in less than a day) finally settled on a walking, talking, foam circle shooting remote control robot. It's quite something.
They were all thrilled by their new toys. "I'm the luckiest kid ever" said Matthew.
You might also like:
-
Lac des Loups
-
Insectarium
-
The Dentist
-
All Saints Day
-
Goodbye to Mrs Tiggy Winkles
January 28, 2019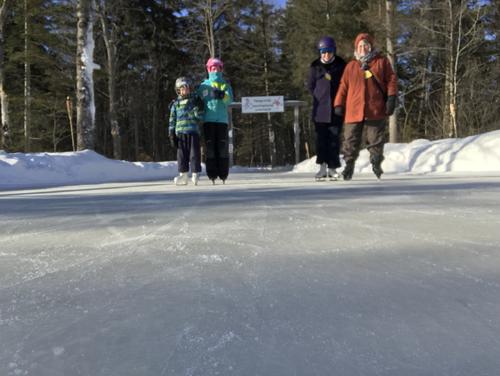 After carefully considering this week's forecast, we pulled the kids out of school this afternoon to make a trip to skate through the forest. Janice drove Angie, Elizabeth and Matthew while I stayed home to watch Michael and get some work done.
It was pretty cold this morning and Amelia had cooking class this afternoon, so she didn't object when we decided that she would not be going along to skate with the others at Lac des Loups. Brendan stayed home too over Elizabeth's objections that at least one parent should come so that it would count as a "family excursion". He was worried that I would not be able to park at the community centre to pick up Amelia as the excessive accumulation of snow has made parking around here quite challenging, and I can't manage to walk very far in said snow.
The kids were very pleased to go - Matthew declared it his "favourite winter place in the world". Apparently they completed the 3km loop twice and had hot chocolate to drink!
You might also like:
-
Lac des Loups
-
Crystal Gardens
-
Hike in the woods
-
Social Distancing: Day 14
-
Halloween
January 25, 2019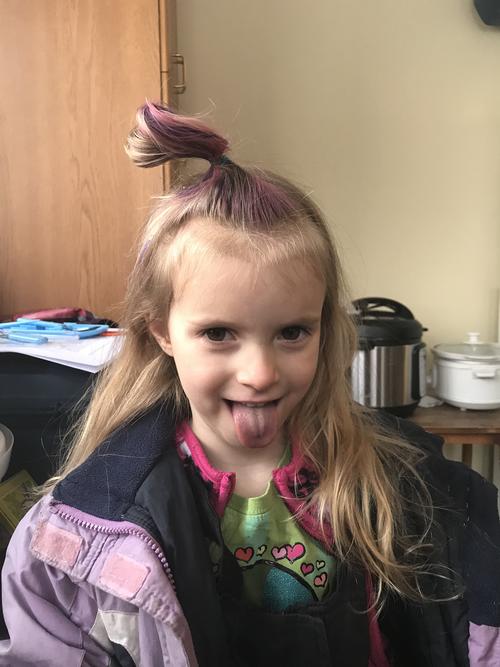 Amelia had her very first crazy hair day
You might also like:
-
Crazy hair day
-
Happy Birthday friend Janice
-
Mother's Day
-
Black Belt Stripe Test
-
Father's day preschool
January 23, 2019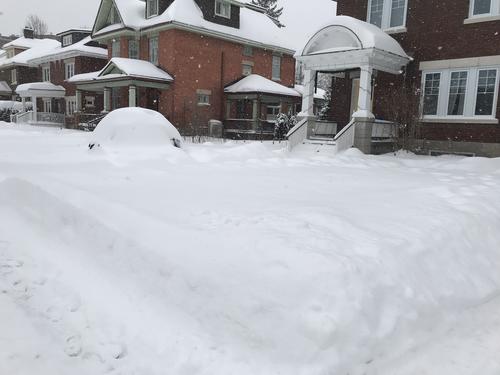 Even more snow today meant that the school buses were cancelled. It was a Wednesday though, which means Elizabeth has violin classes, hot dinners ordered and I usually pick up Elizabeth's friend from school to take her to ballet. Plus we have lots of work that needs dealing with, Amelia had school too and all in all we decided not to indulge in a snow day.
Turned out ballet was cancelled. The driving was pretty poor but we made it home okay and the kids enjoyed playing in the snow instead of their afternoon activities. Elizabeth and Olivia were very excited when I told them they got to have a playdate instead of dance.
You might also like:
-
Snow Day
-
Lac des Loups
-
First day of Holidays
-
Recital, Home Depot, movie night
-
Ecole LaNeige