April 5, 2019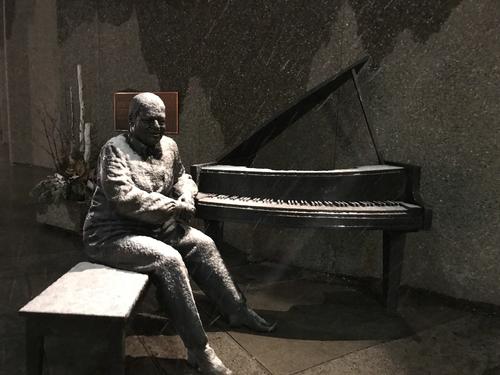 Lovely time at the Gisele ballet with Margaret tonight
You might also like
- Double Birthday party
(0.207792)
- NAC Ballet
(0.181818)
- Dinner and a fire
(0.170455)
- Glue
(0.166667)
- Hot date
(0.165138)
All
April 2, 2019
Maria finally got her orange-green belt, two months after she technically made the grading list. She happened to be away for the critical stripe classes for the last two gradings which meant that she missed the gradings. In any case they finally noticed and decided she shouldn't wait for a third time but get her belt the next class! Unfortunately Matthew and I didn't make it back from music in time to watch but we did get to see her new belt. I continue to be particularly impressed by how precise Maria's karate is, given that she insists she is no good and is quitting as soon as she gets her green. Seems like a real shame but apparently she isn't good at changing her mind.
In other news, Erika picked up another stripe on her belt! Elizabeth is excited because once Erika is a green belt she can start earning her red leader badge.
You might also like
- Piano Recital
(0.36107)
- Two stripes
(0.356747)
- Butterfly Show
(0.356391)
- Pie Day #2
(0.353548)
- Circus Camp
(0.352941)
All
April 1, 2019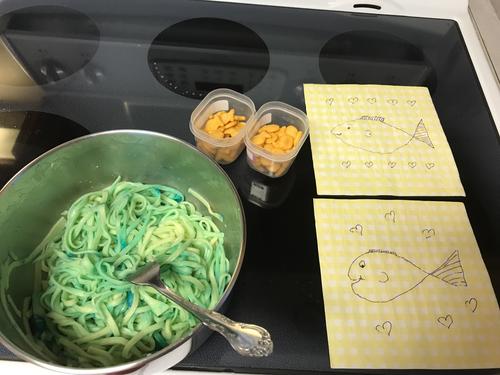 It's April Fool's and that means a silly April's Fools Day song for wake up ("I played a joke on you" by Janeen Brady), green or yellow or blue milk and green eggs at breakfast and a special lunch.
Auntie Janice helped the girls make fishtail braids in their hair.
You might also like
- Mochi Making II
(0.236674)
- Social Distance Walk
(0.233429)
- Magic Mud
(0.232019)
- Party weekend continues
(0.230947)
- Beach
(0.228916)
All
March 31, 2019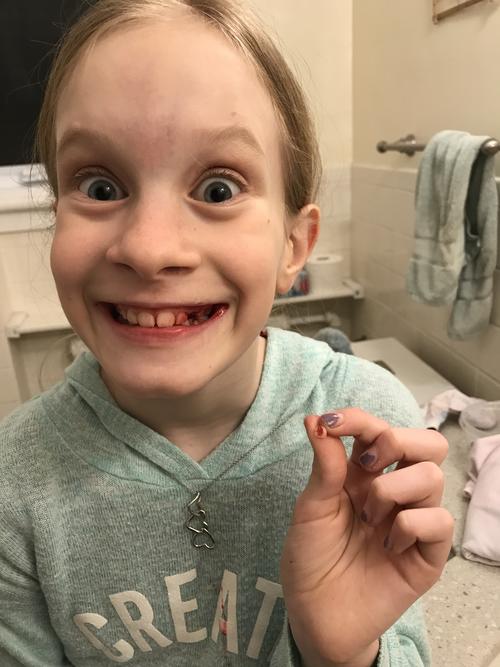 Elizabeth lost another tooth. It got to the point where she could flip it almost inside out but she didn't want to twist it. There was much drama. Finally she yanked on it a couple of times and it came out. There was a LOT of blood.
You might also like
- Minus one tooth
(0.295082)
- Leader Board
(0.290598)
- Minus one tooth (ibid.)
(0.288079)
- Pumpkin carving
(0.2875)
- Elizabeth lost (part of) a tooth
(0.283582)
All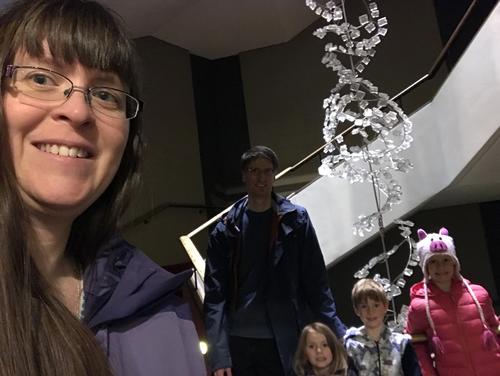 Erika and Elizabeth decided they needed a sleepover after Greek Night. Erika came with us to church and was super helpful wrangling many small children while Elizabeth and Daddy went to a climbing birthday party. Daddy would like to point out that he didn't go to the party; he spent much time driving nearly 100km to go to and from Gatineau.
After church we dropped Michael and Erika off at Sunnyside and the rest of us headed to the NAC for a show about aliens. Specifically we saw Orchestra from planet X, which had a couple of mimes as aliens. We enjoyed it very much and the kids have all agreed that we should do this music subscription thing again next year. The kids had the chance to try out wind instruments before the show. Amelia was too shy to try any but Matthew and Elizabeth were coaxed into trying the bassoon, oboe, clarinet, and trumpet. Elizabeth really enjoyed the clarinet. Neither of them were able to get any kind of sound out of the trumpet so they had new respect for the trumpet players they heard later!
Auntie Yukiko had to work and Uncle Chris had to drive Maria to and from a birthday party that afternoon so hardworking Erika watched Michael by herself for a short time and even managed to convince him to have a nap!
After we'd retrieved Michael, we were lucky enough to be invited out for a wonderful dinner at the neighbours.
You might also like
- Snow, NAC, GNAG Halloween, dinner
(0.397849)
- Happy Birthday
(0.38269)
- A zoo party
(0.375151)
- Garden
(0.374011)
- Recital, Home Depot, movie night
(0.373974)
All
March 30, 2019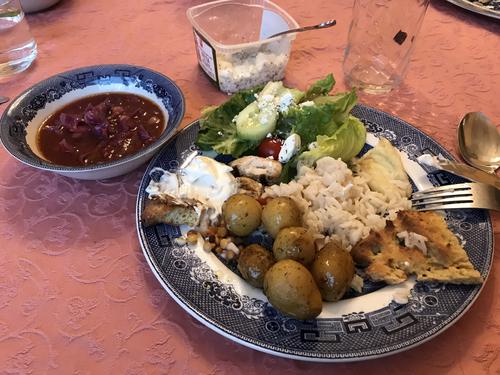 We went to the museum of science and tech to get a birthday present before karate and managed to squeeze in a little playtime while we were at it.
Then Matthew invited Amelia to come with him to be his karate "buddy" as all of his friends that he wanted to invite were busy with hockey. Amelia had great fun!
In the evening we invited Lorianne and Oliver, Grandma J and Erika, Maria, Chris and Yukiko over for greek night. Opa!
You might also like
- Two birthdays
(0.315634)
- Cottage Tubing part 2
(0.300211)
- Grandpa birthday
(0.298969)
- Vera, Astra and Magnus
(0.29845)
- PJ party
(0.297357)
All