June 17, 2019
The kids wanted to do an art walk as part of our spring bucket list and we invited Lorianne to come along. Matthew biked with Lorianne while the rest of us walked over to the arboretum. Then we sketched stuff and admired nature.
It was super fun.
You might also like
- Trampolines
(0.299559)
- Colouring Contest
(0.287611)
- Greek Night
(0.287009)
- Canal part deux
(0.271875)
- Remembrance day cake
(0.259398)
All
June 16, 2019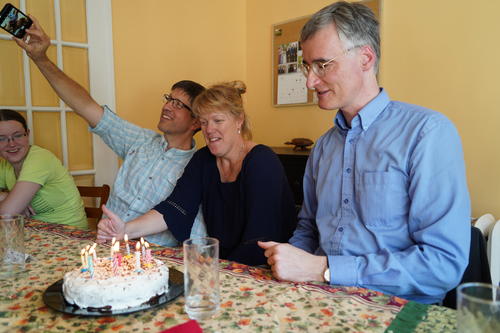 We hosted Uncle Chris and Maria, Heather and Andre, Grandma J, Uncle Dave and Karen and kids and Auntie Janice for a combined birthday party for Heather and Chris.
We sang to both of them and they both blew out the candles at the same time :)
Yukiko and Erika were in New York seeing Arianna Grande.
You might also like
- Grandpa birthday
(0.354037)
- Hi Uncle Mark
(0.345161)
- Museum and Birthday
(0.331169)
- Greek Night
(0.315634)
- Sunday Dinner
(0.308824)
All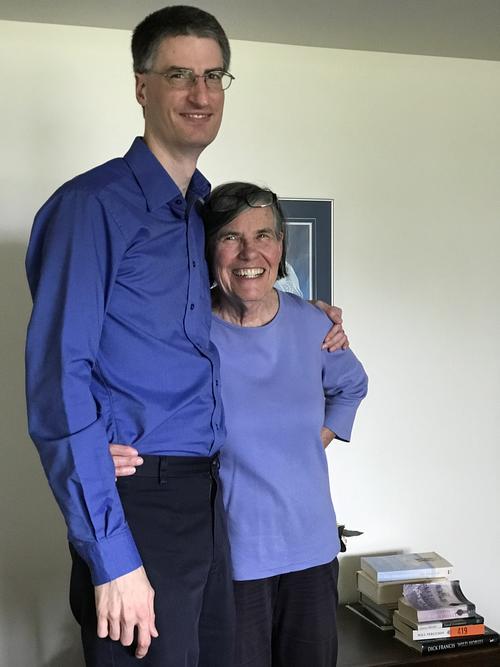 There was much artwork and cuddles for Father's day this morning. In the afternoon Grandma J had the fathers (and family) over for palatchinken and marillen knoedel for lunch.
You might also like
- Father's Day
(0.339535)
- Grandma has a birthday
(0.277778)
- Elizabeth is nine! (again)
(0.252747)
- Weekend dance party
(0.245536)
- Mary Day
(0.237113)
All
June 15, 2019
The children somehow managed to con daddy into going to father's day karate. Unbeknownst to him the father's day karate this year was to be a serious workout. A number of the fathers were huffing and puffing and starting to look a bit concerned as the class went on. Some may or may not have resorted to cheating on the pushups and the planks. Daddy managed to get through it alright but was a bit put out at having to work so hard as he felt the mothers got off much more lightly this year. Matthew and Elizabeth thought it was great fun either way.
You might also like
- School concert
(0.323308)
- A quiet house
(0.321244)
- Fort Magic
(0.315904)
- Mountain Orchard
(0.310062)
- Life with two kids
(0.309524)
All
June 14, 2019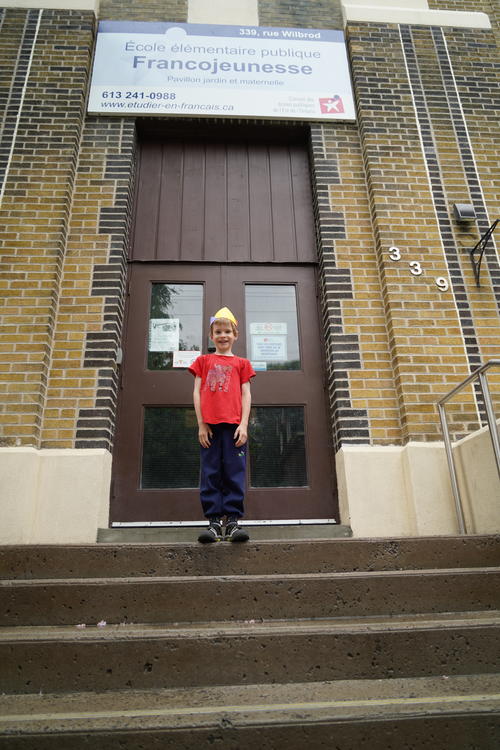 Matthew has formally graduated from kindergarten, complete with little ceremony. It was our first kindergarten graduation as they didn't do such things when Elizabeth was that age.
His principal (Mme Nimo), who was also Elizabeth's grade two teacher is sadly moving on to a bigger school. We'll miss her very much. His teacher Mme Judith is also leaving, but to the big school to be a fourth grade teacher. Matthew's hoping she'll be his teacher again in a few years!
You might also like
- Christmas Cake 2013
(0.341808)
- Last day of grade 2
(0.336082)
- Terry Fox Day
(0.324385)
- Last day of school
(0.315488)
- Bikes
(0.315152)
All
June 13, 2019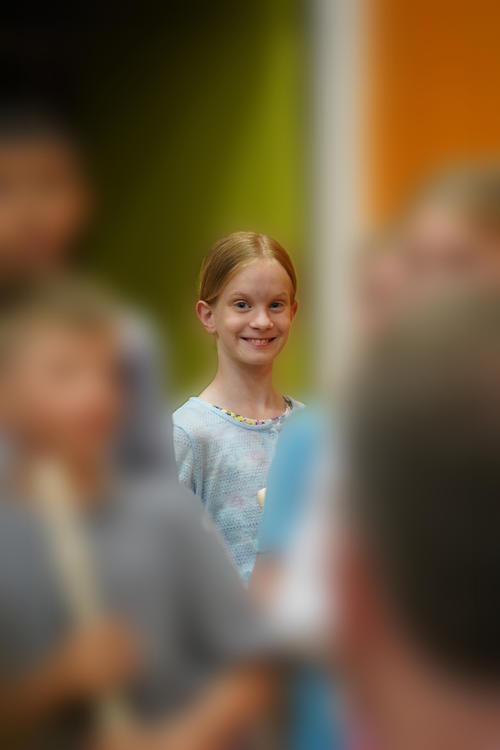 The grades 4-6 did not have a Christmas concert for reasons that the parents didn't quite understand. Instead they had an end of year "spectacle", which basically meant they sang Christmas songs in June and played in the now traditional xylophone and recorder ensembles. I'm sad to report that although they have improved, they are still really, really bad and after four years of this we're increasingly annoyed by the waste of time. So many of the kids in Elizabeth's grade have taken extracurricular music - many of them MYC. They are definitely capable of much more. The school is good at many things but it was definitely a good call not to rely on this particular teacher for Elizabeth's primary musical education.
In fact, we decided that next year we will not allow the music teacher to teach Matthew. (Elizabeth says that she doesn't mind.)
You might also like
- Elizabeth end of year concert
(0.40916)
- Matthew and Elizabeth spectacle
(0.364937)
- Matthew's christmas concert
(0.361963)
- Field trip
(0.358413)
- Elizabeth's christmas concert
(0.358185)
All
At the end of last year, wonderful piano teacher Mrs Shana closed her studio at the Sunnyside church and moved all lessons to Alta Vista.
We had been going to Alta Vista already for rhythm classes for the littles and the idea of driving out there several times a week seemed quite untenable even before it turned out that Shana didn't have any private time slots for Elizabeth open except during school hours. So this past year Elizabeth has been taking piano once a week with Lorianne who comes to our house on Thursdays (usually) to play before karate. We were hoping to transition back to Mrs Shana next year and wanted Elizabeth to keep having the experience of piano recitals, so we also sent videos of Elizabeth's practice sessions to Shana and she sent back comments and set the expectations of what to play. It worked out okay for Elizabeth because she's a very conscientious student, but I think the dual teacher role was challenging for Lorianne and Shana to wrap their heads around.
Matthew continued with his piano Tuesday evenings out at Shana's house in Alta Vista. Usually we ate a rushed supper as soon as they got off the bus then I took both Elizabeth and Matthew in the car and dropped Elizabeth off at karate on the way to music. Often I didn't even pull over, if we timed the light correctly she'd hop out at the red light. We were still often late. Not ideal, but by the end of the year Matthew seems to have more-or-less caught up to his classmates. He's still not super fond of piano and vastly prefers playing the violin. This was the year that the classes played the Dump Truck Waltz. You may recall this as the piece Elizabeth played 400 times. I knew that Matthew was not going to manage to catch Elizabeth, but he was proud that he beat her week 1 score and he was also proud to be the kid who played it the most in his class. Interestingly, I found that his actual ability to play the piece got worse after the two hundredth rendition - the over familiarity meant that he started to overplay the piece and develop bad habits which isn't what Elizabeth experienced.
For the last two kids, I really didn't want to add a second day of driving out to Alta Vista and I knew that Shana had a Glebe preschool class gig so I inquired whether she might be willing to run a Sunrise class for Amelia this year out of our basement. After a little bit of thought she decided to go for it and we opened a class joined by many of our neighbours. It was a very convenient class for all concerned. After the fall session of sunrise finished, we decided to go back to doing Music Pups and Amelia enjoyed that very much as well. Michael joined in a few of the Music pups classes, although we didn't prioritize his attendance as he was often napping and also Amelia really thrived on the one-on-one time.
You might also like
- Homeschool wk june 15-18
(0.445608)
- Orchestre
(0.4425)
- MYC
(0.439823)
- Music Day
(0.438791)
- Buskerfest
(0.438732)
All