June 18, 2019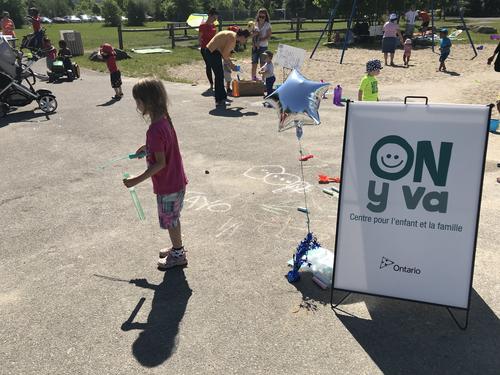 The French playground I've been taking Michael and Amelia to on Tuesday mornings had a welcome summer party so we had a special playgroup in the park with all kinds of activities, bubbles, splashpad, free food and even a fire truck. Amelia got an extra slice of pizza because they insisted on giving me some for myself although obviously I wasn't about to eat it! There was a police car too, but Amelia refused to check it out because she'd "already seen a police car at preschool". (Fair enough!) I'd actually completely forgotten about the special party, so we arrived without hats, sunscreen or bathing suit but we managed anyway.
Kids had a great time!
You might also like
- Wellesley Watering Hole
(0.340841)
- Amelia starts preschool
(0.336634)
- French class
(0.331541)
- Christmas Village
(0.327217)
- Duty day the third
(0.32562)
All
Erika has her second stripe on her green belt (plus bonus Elizabeth showing off her new belt). Dairy Queen stripe celebrations ensue.
0 comments
You might also like
- Elizabeth second stripe on brown belt
(0.376147)
- Second blue belt stripe
(0.319672)
- Erika going to grading stripe on green
(0.31746)
- Erika stripes
(0.310345)
- Erika has 2nd stripe brown belt
(0.307692)
All
June 17, 2019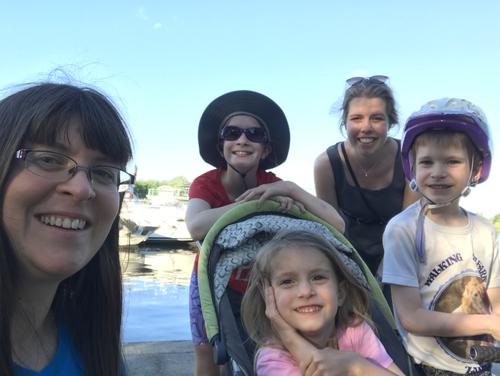 The kids wanted to do an art walk as part of our spring bucket list and we invited Lorianne to come along. Matthew biked with Lorianne while the rest of us walked over to the arboretum. Then we sketched stuff and admired nature.
It was super fun.
You might also like
- Colouring Contest
(0.287611)
- Greek Night
(0.287009)
- Canal part deux
(0.271875)
- Remembrance day cake
(0.259398)
- Saturday bo
(0.25419)
All
June 16, 2019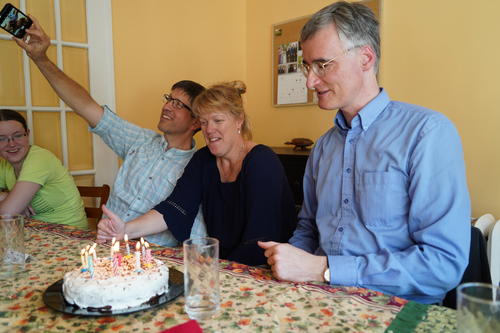 We hosted Uncle Chris and Maria, Heather and Andre, Grandma J, Uncle Dave and Karen and kids and Auntie Janice for a combined birthday party for Heather and Chris.
We sang to both of them and they both blew out the candles at the same time :)
Yukiko and Erika were in New York seeing Arianna Grande.
You might also like
- Grandpa birthday
(0.354037)
- Hi Uncle Mark
(0.345161)
- Museum and Birthday
(0.331169)
- Greek Night
(0.315634)
- Sunday Dinner
(0.308824)
All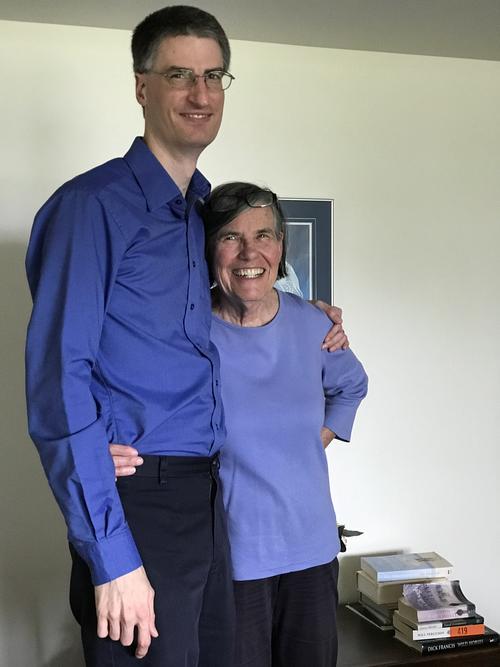 There was much artwork and cuddles for Father's day this morning. In the afternoon Grandma J had the fathers (and family) over for palatchinken and marillen knoedel for lunch.
You might also like
- Grandma has a birthday
(0.277778)
- Elizabeth is nine! (again)
(0.252747)
- Weekend dance party
(0.245536)
- Mary Day
(0.237113)
- Happy birthday Uncle Mark
(0.227273)
All
June 15, 2019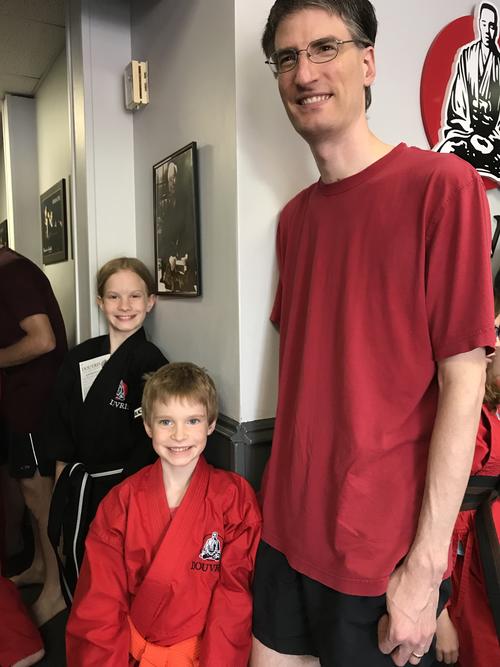 The children somehow managed to con daddy into going to father's day karate. Unbeknownst to him the father's day karate this year was to be a serious workout. A number of the fathers were huffing and puffing and starting to look a bit concerned as the class went on. Some may or may not have resorted to cheating on the pushups and the planks. Daddy managed to get through it alright but was a bit put out at having to work so hard as he felt the mothers got off much more lightly this year. Matthew and Elizabeth thought it was great fun either way.
You might also like
- School concert
(0.323308)
- A quiet house
(0.321244)
- Fort Magic
(0.315904)
- Mountain Orchard
(0.310062)
- Life with two kids
(0.309524)
All
June 14, 2019
Matthew has formally graduated from kindergarten, complete with little ceremony. It was our first kindergarten graduation as they didn't do such things when Elizabeth was that age.
His principal (Mme Nimo), who was also Elizabeth's grade two teacher is sadly moving on to a bigger school. We'll miss her very much. His teacher Mme Judith is also leaving, but to the big school to be a fourth grade teacher. Matthew's hoping she'll be his teacher again in a few years!
You might also like
- Christmas Cake 2013
(0.341808)
- Last day of grade 2
(0.336082)
- Terry Fox Day
(0.324385)
- Last day of school
(0.315488)
- Bikes
(0.315152)
All