July 19, 2019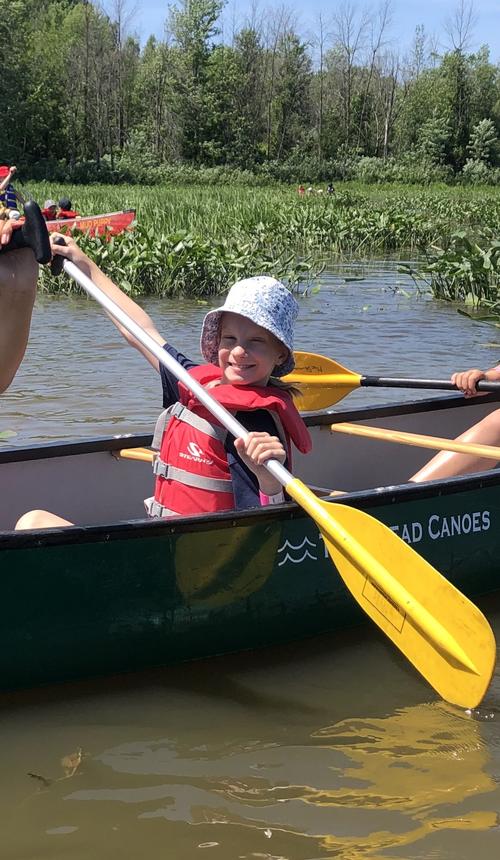 Matthew and Amelia were at farm camp this week.
Matthew reported: "I have my own cow. I wanted to have Dinosaur but he wasn't in my section. I got to pet him even though the sign says no petting." Elizabeth: "Did you feed him the disgusting food?" Matthew: "Yes, I went into the place and got his food and it smelled terrible. Anyway, I choosed Mary. We didn't have the whole thing to pick from and I thought that one would be funny. Then we went to the donkey section and Amelia and I bumped into each other. There used to be two pacas but one was sick and passed out. Also there are two chickens in my room. There is a secret hay loft above the tractors. The farmers have a secret passage to get up there and the hay is green!"
We were quite amused that the highlight for both Matthew and Amelia was getting to go in the restricted areas. Amelia (with great glee) "Do you know the place where it has a stop sign? We got to go THROUGH!!!" They both really enjoyed brushing the cows and pigs. Matthew also was thrilled to squirt a pig with water. One of the days we stayed after camp to watch the cows going out to pasture. We got to pet a turkey and a bunny. Michael wasn't too sure about the turkey. Actually Amelia thought it was pretty scary too.
Meanwhile Elizabeth was at Dovercourt doing an On the Water camp. The first day she reported they walked ten million miles to a beach that was not Britannia but couldn't swim due to a red flag. Apparently that was okay because they had a sand castle competition and her team won. "There was a queen and a king and a princess and a village and we won by the way. We had lunch and I was very hungry because I finished mine very fast. We saw four ducklings and their mom. My favourite game was called Elephant ball. Then we played Squirt and sang a song with all the groups and then I went to my swimming lesson.
You might also like
- Cottage Arrival 2019
(0.40684)
- Skating
(0.401993)
- Cottage Days: Santa's Village
(0.401036)
- Adventure
(0.4)
- Strike Day
(0.39978)
All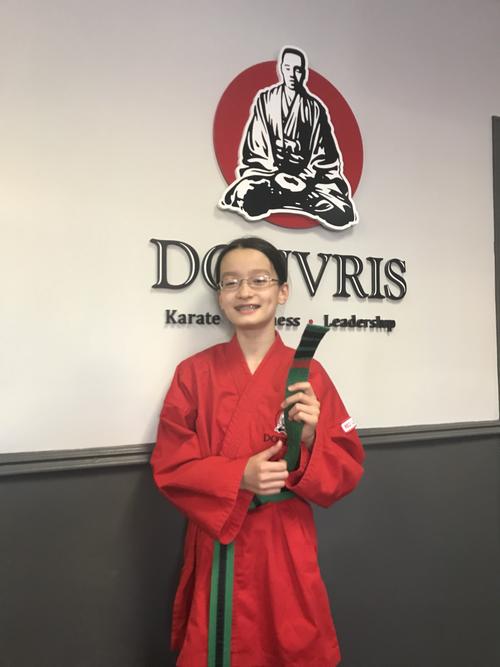 Erika has gotten her red stripe on her green belt and is going to be a blue belt!
You might also like
- Stripes and going to grading
(0.632184)
- Second blue belt stripe
(0.506024)
- Erika stripes
(0.45)
- Red stripe
(0.39604)
- Stripes
(0.39)
All
July 18, 2019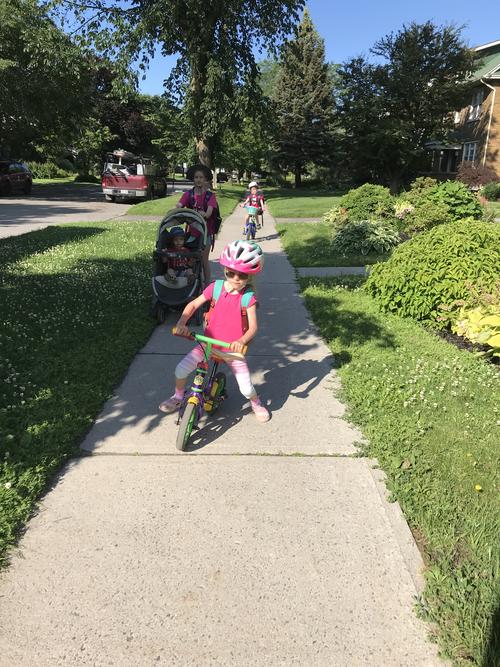 Summer fun; wading pools, playing in the sprinkler, going to the park and hanging out with neighbours.
You might also like
- Charlotte and Elizabeth
(0.290076)
- Adam and Allie
(0.280303)
- Summer days
(0.252174)
- Spring
(0.241935)
- Two Michaels
(0.233871)
All
July 16, 2019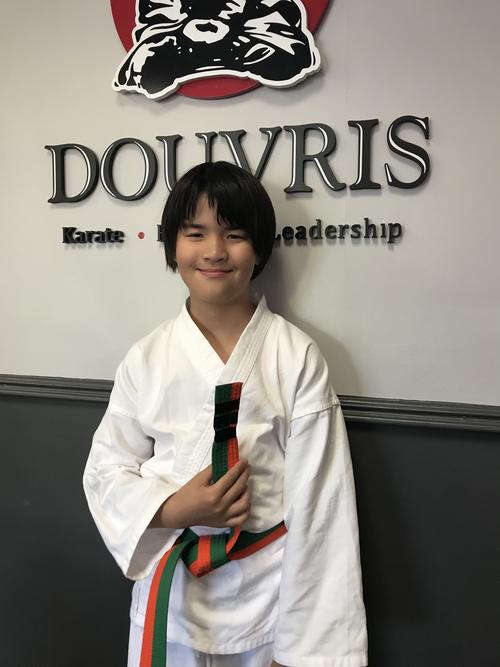 Maria has her third stripe on her orange green belt. She says she's going to quit as soon as she gets to her green belt (!)
You might also like
- Stripes and going to grading
(0.495146)
- Orange belt two stripes Matthew
(0.426087)
- Erika stripes
(0.391304)
- Stripe
(0.380435)
- Erika going to grading stripe on green
(0.378641)
All
July 14, 2019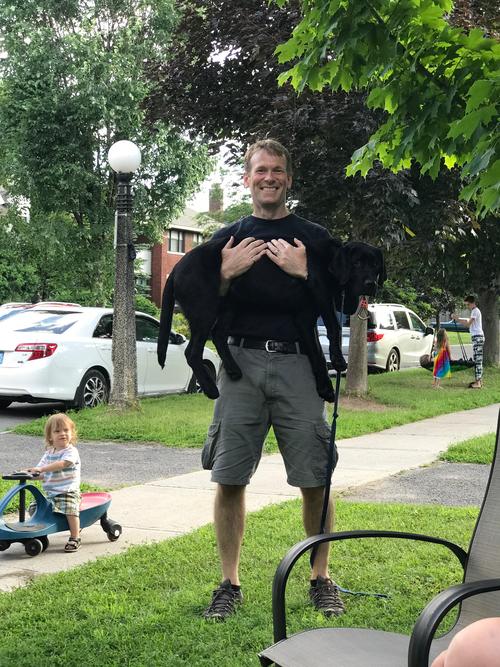 I didn't take many photos of this year's annual "Canada Day" (slightly late) block party but this one of Trevor holding Rafale is too amazing to be lost to the ether.
You might also like
- Lake of Shining Waters
(0.253247)
- Karate randoms
(0.231317)
- Showing stuff
(0.226563)
- End of school picnic
(0.223214)
- The dangers of cute lunches
(0.214912)
All
July 13, 2019
Andre very graciously invited us all to visit his cottage for the day. It is quite rustic but the location is beautiful. There is a small beach with shallow sandy shore for playing along with the cottage itself up higher on the hill with a great view of the lake. The kids had lots of fun exploring and playing in the water. Andre even took them out for a cruise around the lake in his boat. All too soon it was time to head home before a line of thunderstorms ripped through the area.
You might also like
- Easter Egg Hunt
(0.327083)
- Lake Erie
(0.325866)
- Last day at the cottage
(0.298578)
- Vera, Astra and Magnus
(0.293785)
- Christmas Village
(0.292359)
All