August 6, 2019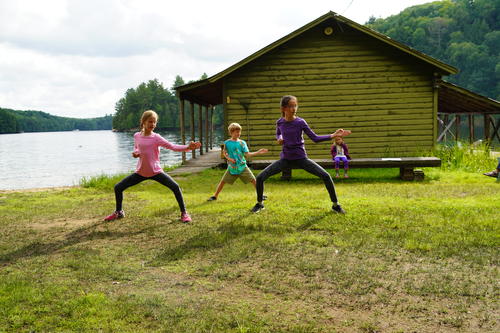 Elizabeth led a few others in some exercise on the beach before the wiener roast and seed spitting contest. Michael even managed to spit his corn kernel this week instead of just chewing on it.
You might also like:
-
Cottage: Tubing and cookout
-
Last week of Summer 2018
-
Single Parent
-
Michael goes tubing
-
Pull to standing
August 5, 2019
Today we said goodbye to the hippo house and to Grandpa who will be going back to Angola before get back from the cottage.
You might also like:
-
Happy birthday Uncle Dave
-
Auntie Mary
-
Red stripe
-
Mary Day
-
Party time
August 4, 2019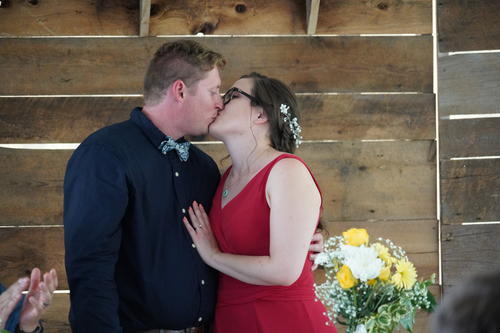 My cousin Aaron married Joanne . Sadly they picked a date while we were at the cottage, but we decided that we could drive down to the hippo house for the wedding.
The wedding itself was in Cayuga at Ruthven Park National Historic site and it was a picnic. The ceremony was outdoors. It was slightly longer than Michael's attention span but there were toys off to the side so Elizabeth took Michael to the side to play. After the ceremony, everyone grabbed a picnic basket and had a casual picnic while the photos were being taken.
Then we played games like spike ball and chatted until supper. Supper was a sit down meal with a pig on a spit. The kids were slightly horrified and we were amused by their reaction. Matthew said it was too sad to eat. There was dancing and donuts and candy. By the time we got to dancing the kids were really tired and Elizabeth was falling asleep on the grass, so we decided not to wait for pizza but drove back to the hippo house instead.
You might also like:
-
Orange Belt
-
Sport Day
-
Wedding #RayCray2016
-
Birthday party
-
Boxing Day Sledding
August 3, 2019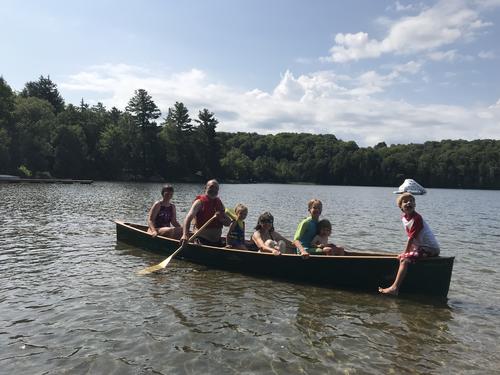 It was time to leave the cottage for the wedding and since it was supposed to be rainy later in the afternoon it wasn't too sad to tear ourselves away. It was somewhat painful to pack up the cottage but they let us leave stuff there to be transferred to Clover so that was very much appreciated.
When we arrived in Kitchener we went to Mongolian Village for supper and then picked Daddy up from the train (his first time travelling by himself ever! He says it was surprisingly relaxing to travel without children.) Janice, Grandma and Grandma and our family were all staying at Auntie Mary's hippo house overnight. The kids got to stay up late and play team Ticket To Ride.
You might also like:
-
Ballet, farewell to Lorianne
-
Extended family Christmas
-
Great Glebe Garage Sale
-
Great Aunt Joanne
-
Big Day
August 2, 2019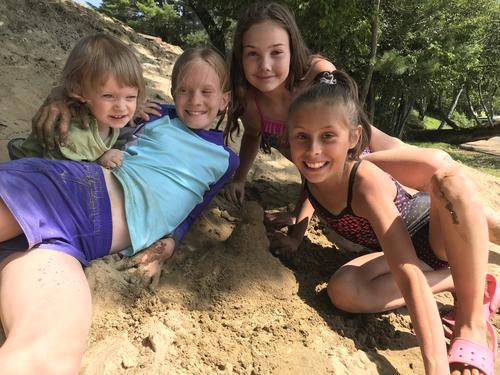 We had a scavenger hunt with as many of the Bondi kids as I could convince to join us. They had to find items in the colour of the rainbow, items that were alive, items that started with all the vowels. I made them make Bs for Bondi with their bodies, stand over water for five seconds and build a summer snowman.
Great fun was had by all.
You might also like:
-
Snowman
-
Last day at the cottage
-
Christmas with second cousins
-
Children's Museum
-
Bus stop fun