November 25, 2019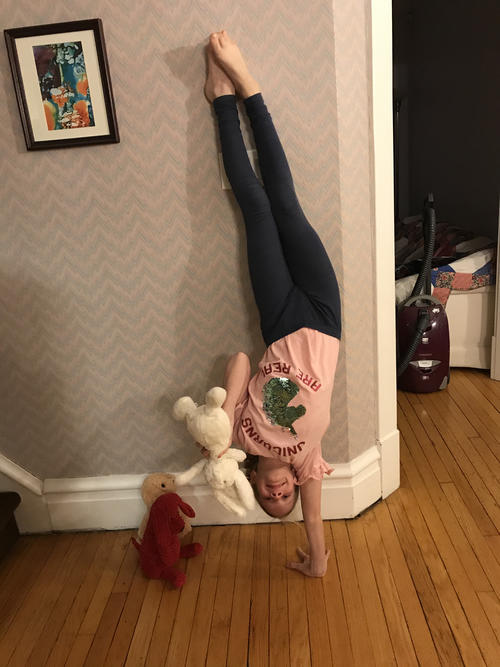 The joke around here is that Elizabeth probably spends half of her life upside down. While this might be a slight exaggeration, she definitely spends a lot of time doing handstands and pushups.
Her latest amusement is perfecting her one-handed and no hand handstand. She's also recently started doing handstand pushups. As one does.
You might also like:
-
Cooing
-
Spring
-
Strawberry Season
-
Bear hiding
-
Acro viewing week
November 23, 2019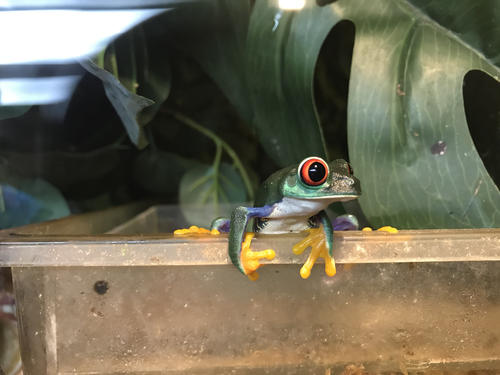 We went to our friends' Iain and Renée for fondue (and to admire his lovely, lovely zoo).
You might also like:
-
Spa day, three stripes
-
Iain's Zoo
-
Uncle Dave's birthday party
-
Swiss Chalet
-
Winterlude with Ryan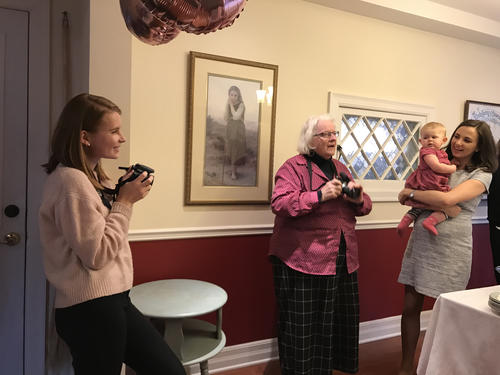 Michael's godmother Kate is expecting her first (a little girl!) in January so today I went to her baby shower!
You might also like:
-
Baby shower and Canal
-
First Popsicle
-
Social Distance Walk
-
Baby time
-
Grading and birthday party
November 20, 2019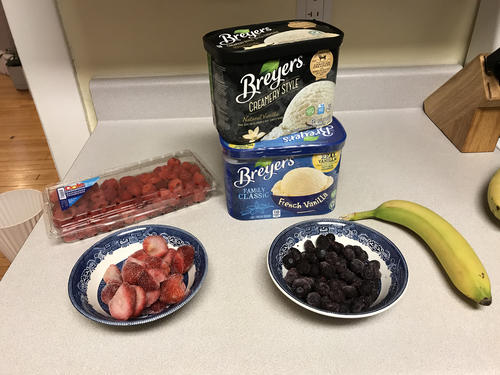 We had ice cream for breakfast this morning! A study that has been going around (and around and around) for a few years came to my attention recently.
In short, the claim is that eating ice cream for breakfast makes you more alert through the day. We decided we just HAD to put this to our own test and we invited our neighbours to try out the experiment as well.
Our conclusion? It was super popular with the kids, but we have insufficient data as to whether it improves performance. Clearly we'll have to try again...
You might also like:
-
School Concert
-
Joe, Will and Wyatt
-
Amelia starts ballet
-
Epiphany
-
Opthamologist
November 19, 2019
I think I've written before about how much fun the kids have waiting at the bus stop, but honestly it's a huge silver lining to the fact that the kids have to take a bus to school instead of being able to walk. I wish they could walk, but since they need to take a bus it's great that they enjoy playing with their friends while waiting.
You might also like:
-
More snow
-
Christmas with second cousins
-
Leftovers
-
Elizabeth's christmas concert
-
Fort Magic
November 18, 2019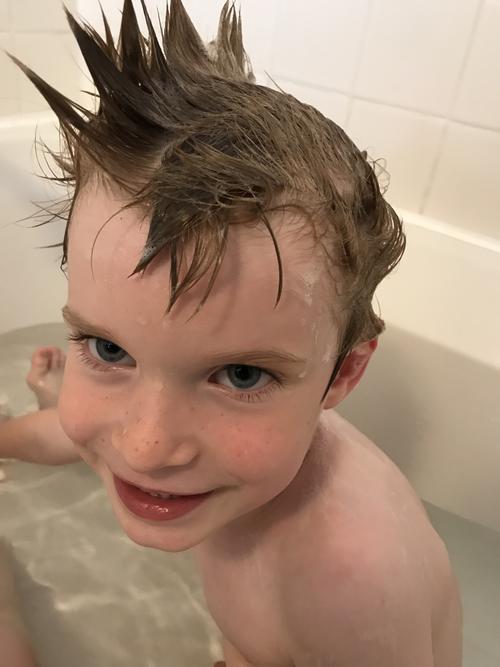 Given how little Brendan and I like to do with our own hair, "hairstyles" are surprisingly popular among our kids.
Matthew mostly prefers shorter hair for comfort and ease of bathing reasons but he WOULD like to have "hair up to the ceiling" that could be styled into crazy and wild styles if it weren't incompatible with the aforementioned comfort and short hair washes.
Elizabeth loves to have other people play with her hair but usually she finds my attempts too boring. She's also much better at making a bun in her own hair than I am doing it for her.
Amelia only likes having her hair done sometimes, mostly preferring to have it loose (if allowed) or tied back in a simple ponytail.
Michael doesn't mind having people play with his hair, but won't leave anything in it for long, ripping out chunks of hair and scalp along with hair elastics. Luckily this is no longer an issue now that we've cut off the curls.
You might also like:
-
Smiley Face Pancakes
-
16 Months
-
Dovercourt
-
Piano Recital
-
Hair styling