December 3, 2019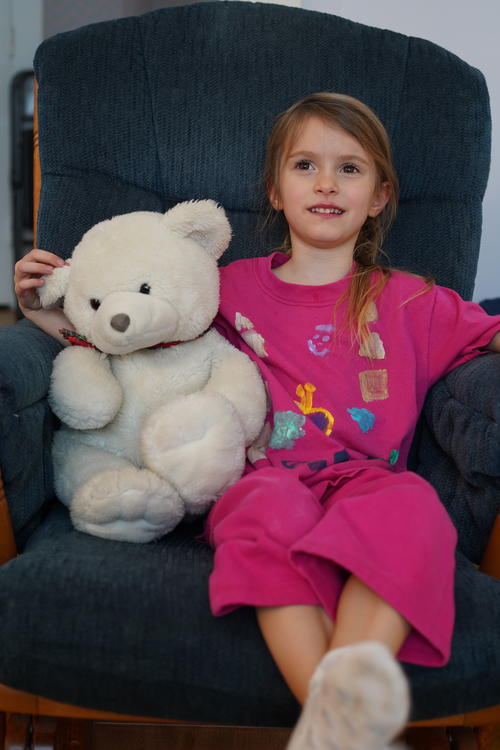 At four and a half, Amelia may be out of diapers but she's definitely still struggling on occasion. It's quite mind boggling how often she has accidents at school, especially compared to her siblings (we can't recall either of them having any!). In any case, Amelia is quite good at dealing with her own cleanup, to the point that her teachers didn't actually notice how often she was needing a change of clothing. Sigh.
Very creative, Amelia still loves to invent elaborate play worlds and adores playing with playmobile, fisher price, shopkins, stuffies etc. Really anything that she can use to make little plays with. Still also loves drawing. Her pictures have gotten much more sophisticated recently with snowmen and reindeer being popular at the moment. Recently she started drawing people upside-down the way Elizabeth used to.
Her speech is getting clearer but she still usually leaves off the "s" (no-men, nacks and no-shoeing). Seems to get along okay in school and her French is definitely making progress. She's inventing many fewer words now that she has more vocabulary which does make her easier to follow.
She seems to enjoy school and talks about many friends that she likes to play with.
As the baby girl of the family who has had more than her fair share of teasing by big brother Matthew, she has developed a habit of screaming in response knowing that by milking the moment she probably will get the advantage. Sadly for her we are now onto this strategy, but since Amelia tends towards the dramatic she does still tend to resort to screaming and crying when she wants her own way.
That said, she is generally a cheerful and happy kid with a pretty sunny disposition and she's especially fun to be around one on one without her siblings to annoy her. That doesn't mean she wishes she was an only kid; she especially loves playing with her brothers.
You might also like
- Amelia is five
(0.438976)
- Nine months
(0.438827)
- Amelia 20 Months
(0.430435)
- FIVE
(0.428839)
- Eleven
(0.425734)
All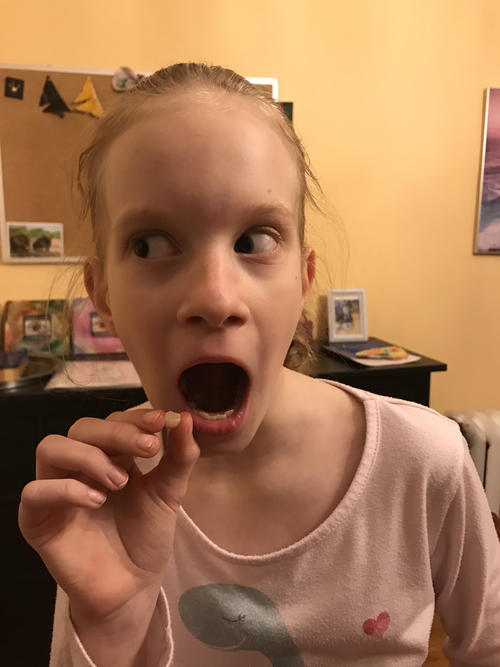 Elizabeth is hopefully running out of teeth to lose, because even though we've moved onto molars, the process isn't less fraught with DRAMA and BLOOD and GREAT GNASHING OF TEETH.
You might also like
- Movie Night
(0.247788)
- Throwback
(0.244565)
- Spring!
(0.242424)
- What's yours is mine and what's mine is yours
(0.241791)
- Home Depot
(0.241206)
All
It was ballet viewing week so I got to watch Elizabeth dance. I was interested to see that she moved a bit differently than some of her classmates - I can see the karate influence lol. In particular her teacher corrected her hip movements more than the other girls. Elizabeth did appear to be having fun and she's certainly extremely graceful.
It will be interesting to see how long Elizabeth will be able to keep up this class in addition to karate.
You might also like
- Ballet and Paw Patrol Camp
(0.335211)
- First Grading for Erika and Maria
(0.323155)
- Kid Math
(0.303704)
- Grade 2
(0.297352)
- Father's day karate
(0.295775)
All
December 1, 2019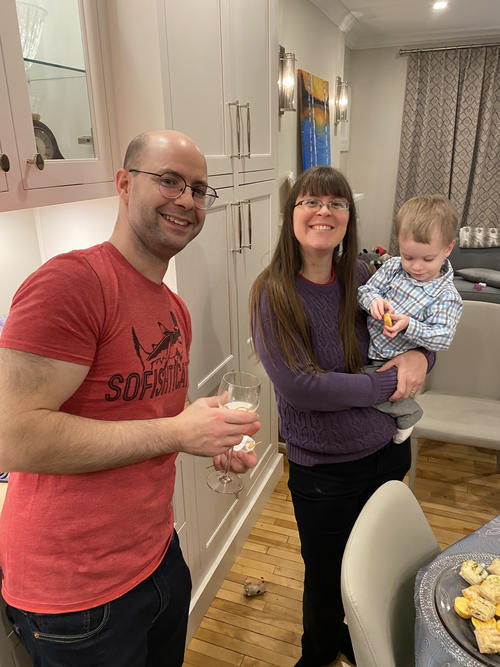 Despite some epic scheduling issues we managed to have a 2nd progressive supper with our neighbours. We even persuaded some new faces to come out this time. Everyone had a blast and hopefully next time we'll finally get the scheduling glitches sorted out.
You might also like
- Cookies with Grandma
(0.280335)
- The boys get haircuts
(0.270718)
- Grandma J Birthday
(0.269231)
- End of August life
(0.258567)
- 19 years
(0.256236)
All
November 30, 2019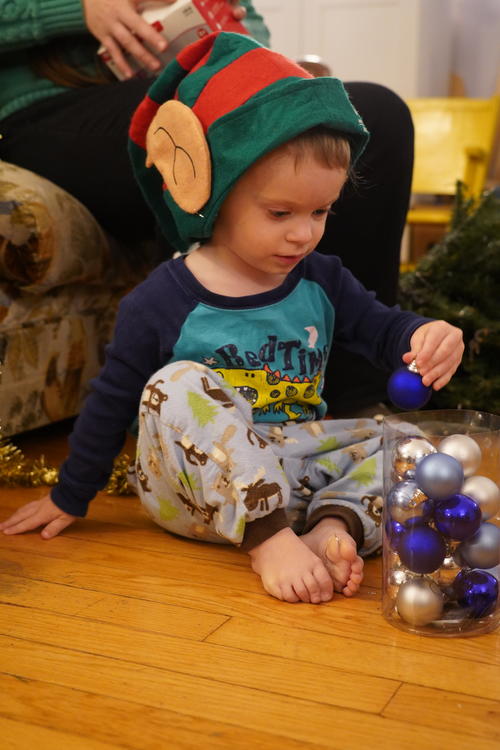 We put up the Christmas tree today.
You might also like
- Tree decoration
(0.211111)
- Christmas cake
(0.19685)
- Crazy hair day
(0.189655)
- Advent
(0.186916)
- Support Technician in Training
(0.185714)
All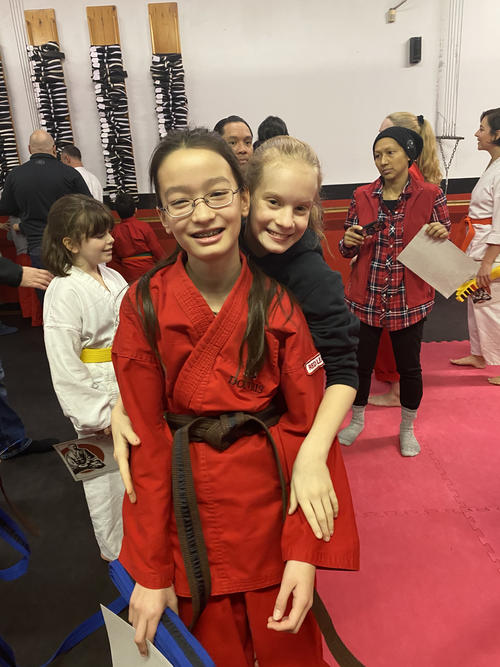 Erika got her brown belt today. Feels like only yesterday that she started karate. Elizabeth of course was there to cheer her on.
You might also like
- Foolish Chicken
(0.331551)
- Tump tump
(0.301282)
- Cooing
(0.300469)
- Red stripe
(0.292517)
- Third stripe on blue belt
(0.289474)
All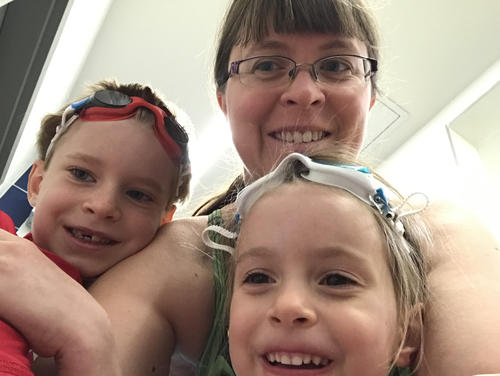 Matthew and Amelia have been taking Saturday morning swimming lessons which they have enjoyed very much aside from needing to be in the pool at 8am. Elizabeth was never awake before they left.
Both of them made significant progress; neither of them passed their levels.
You might also like
- Spectacle de musique
(0.29697)
- Museum and Birthday
(0.29321)
- Happy birthday Uncle Mark
(0.292763)
- We visit a friend and start swimming lessons
(0.287879)
- More snow
(0.286747)
All
November 29, 2019
Today was crazy hair day at school.
You might also like
- Crazy Hair Day
(0.315789)
- Cheveux Fou
(0.277311)
- Back to school
(0.231481)
- Father's day preschool
(0.226415)
- Crazy hair day
(0.226277)
All
November 28, 2019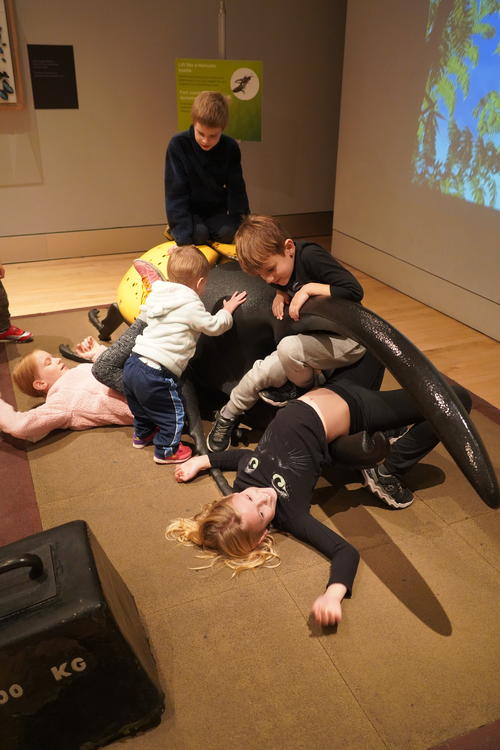 Nora and Simon dropped in for a visit. After lunch we popped over to the museum of Nature for the afternoon. Much fun was had by all, although perhaps the most fun was had with the giant bug that the kids spent ages pretending to be eaten by. All too soon it was time to say goodbye until next time.
You might also like
- Fence Day the second
(0.29697)
- Ski Club 3
(0.293103)
- No one ever feeds me
(0.291429)
- Pool party
(0.286219)
- Drawback to kids doing laundry
(0.284431)
All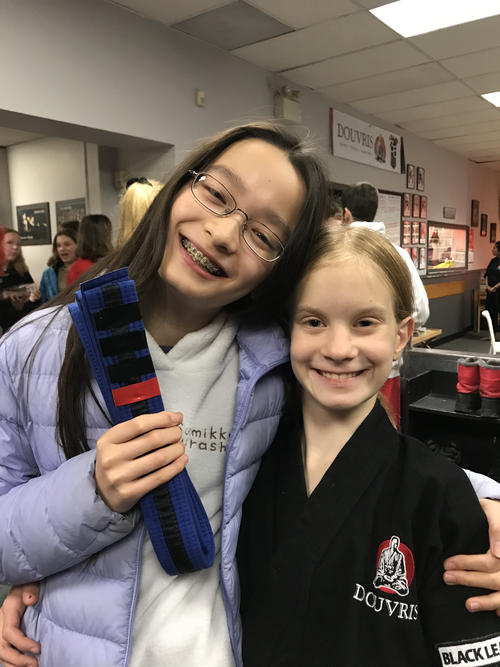 Erika's going to be a brown belt! This is amusing because she'd asked sensei Nick what she needed to be working on and he was saying just to perfect her moves (but that she needed to wait because he didn't want to rush her through). But then he felt bad about holding her back for no reason so stripes it was! Looking like we'll have a second black belt in the family June 2021!
You might also like
- Stripes, stripes, stripes
(0.301105)
- Red gi for Matthew
(0.296296)
- Four stripes to black belt
(0.276688)
- Full Black Belt
(0.275758)
- Red stripe
(0.270195)
All