December 11, 2019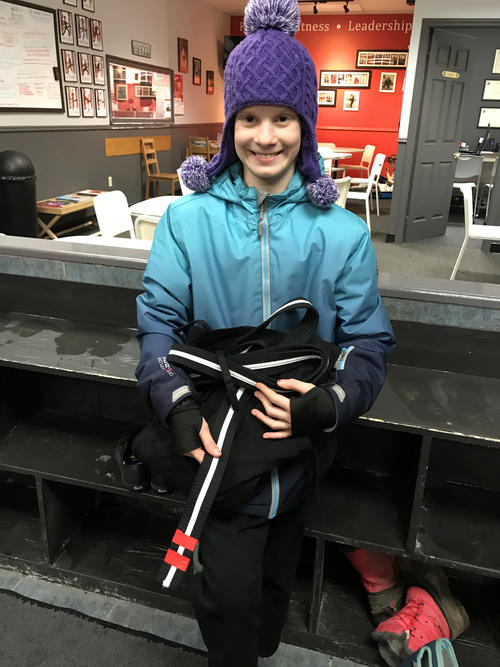 Not to be outdone - Elizabeth has now earned HER second stripe on her junior black belt.
Some of the resultant celebratory donuts were particularly adorable.
You might also like
- Stripes
(0.315508)
- Elizabeth second stripe on brown belt
(0.29932)
- Erika two stripes on green
(0.278947)
- Stripes
(0.266393)
- Erika has 2nd stripe brown belt
(0.262887)
All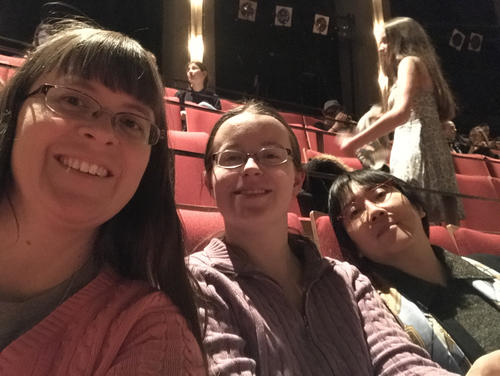 Yukiko, Grandma J and I have a subscription to the classical ballet series this year but Grandma is away so Auntie Janice came instead.
You might also like
- NAC Ballet
(0.28692)
- Two birthdays
(0.243802)
- Grandma and Yukiko Birthday
(0.230769)
- Come Sing Messiah
(0.2287)
- Painting
(0.226563)
All
December 10, 2019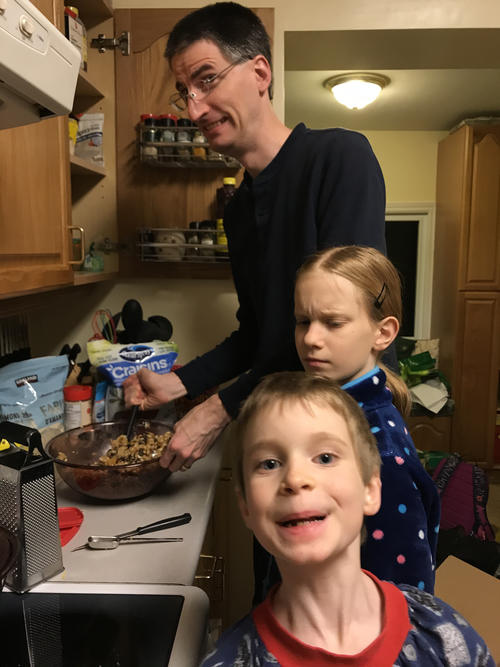 It was inordinately difficult to make the pudding because I wanted to have the maximum number of stirrers available but eventually I managed! There are five charms in the pudding, Hopefully we don't eat anymore...
You might also like
- Baptism Birthday
(0.240678)
- Jack Pine Trail
(0.235741)
- Pudding time
(0.227991)
- Real signs of Spring
(0.225309)
- Busted
(0.223443)
All
Matthew has now earned his second stripe on his orange green belt
You might also like
- Stripe
(0.656716)
- Erika stripes
(0.493333)
- Stripes
(0.467391)
- Grading
(0.433735)
- Elizabeth second stripe on brown belt
(0.410256)
All
December 9, 2019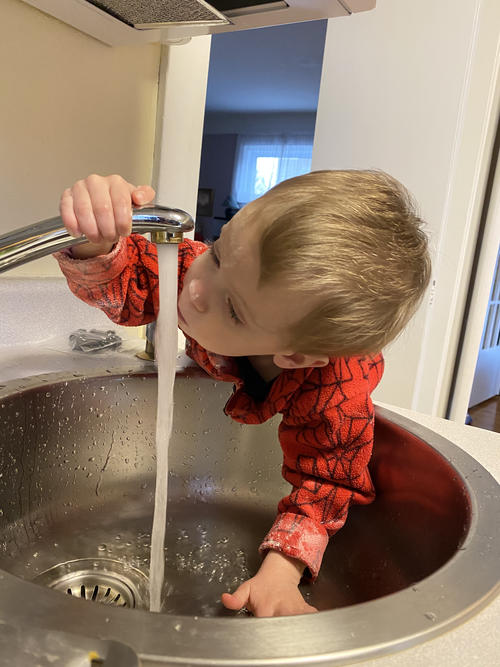 At twenty-three months Michael has a lot more words. He can say all of his siblings' names - Matthew is the most recognizable as Elizabeth is mostly "Beh" and Amelia is "Yaya". He likes to point to things and tell you about them and grabs your finger and pulls you to where he wants to go. If you don't go, he wails but it's fake crying because he can turn off the tears if you agree to do what he wants or present a more interesting activity.
23 months is also apparently the new two because he's started with temper tantrums. The other day he got upset so he charged upstairs to his room, slammed the door and lay down on the floor. I followed him to make sure he wasn't getting into mischief with my computer. I opened the door. He immediately stopped crying, got up, pushed me out of the room and slammed the door. Then he lay down on the floor again. It was pretty hilarious. Eventually I sent Daddy up and he got up, came over and acted like nothing had happened.
He likes to take a stack of books and get us to read them, but often we must read the same book four or five times in a row. He has memorized quite a few and there are certain things he always points out, like the cows in any book. He likes to say "KABOOM" at the appropriate time in Rocket Science for Babies.
Still throws everything on the floor at mealtimes, especially when he's done. He demands milk in his cereal. Elizabeth can't decide if this is amusing or really annoying depending on how recently she's gotten gooed before school. Generally she's good at removing his bowl before it gets flung. Once the puddling starts the bowl definitely goes away and he does NOT think this is right.
He just learned how to operate the door handle on his room. Luckily he can't open it reliably when he's sleepy so he hasn't come charging down the stairs. He has locked himself in the room (also a new skill) but was able to unlock the door when asked.
The sink is a favourite toy. He is still capable of making quite the mess but seems to have clued in that water all over is the end of playing in the sink. He loves to imitate his siblings. Occasionally this is terrifying if he takes it into his head to "help'. Like the time I caught him trying to put soap in the laundry machines.
You might also like
- Two!
(0.439183)
- About the boy
(0.427638)
- Amelia 23 Months
(0.427509)
- Seven
(0.427506)
- 11 months
(0.4274)
All
December 8, 2019
Nutcracker time again and Matthew was invited for the first time, much to Amelia's chagrin. Amelia probably would have been ready but we thought that it wouldn't be fair to Matthew so she gets to wait another year.
It was the ballet with the bear and Matthew was captivated - at least by the first half. He couldn't stop talking about it.
You might also like
- Sleepover
(0.309711)
- Seed spitting and s'mores
(0.303303)
- The Dentist
(0.301149)
- Waterskiing, fish and clams
(0.298643)
- Hottawa
(0.296407)
All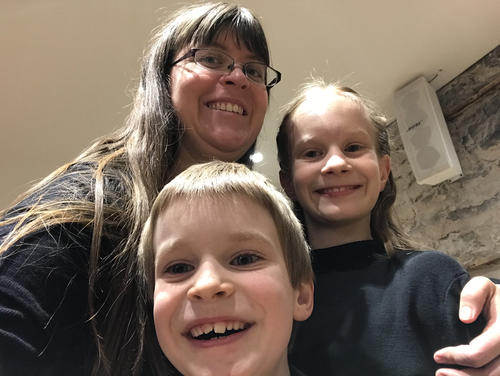 Matthew decided he wanted to sing the evening service for Lessons and Carols this year, partly because FIRE! and partly because "I just love singing so much". He worked very hard and because he's starting to be able to read it was easier than last year. He still had to memorize most of what he was singing. Some of the pieces were the same as last year which was helpful but also sometimes that meant that Matthew was a little overconfident and I had to remind him to look at his music!
He did great at the evening service, not wiggling too much, following along and also didn't set anything on fire.
Matthew was happy not to be the youngest member of the choir this year - that honour went to my friend Jessie's four month old.
Amelia actually thought about joining the choir but after half a rehearsal she gave it up and went to play in the nursery.
You might also like
- Come Sing Messiah
(0.393713)
- Carols and Lessons
(0.377074)
- Race Weekend (Children's Marathon)
(0.373016)
- Piano Recital
(0.36858)
- Sportball
(0.361516)
All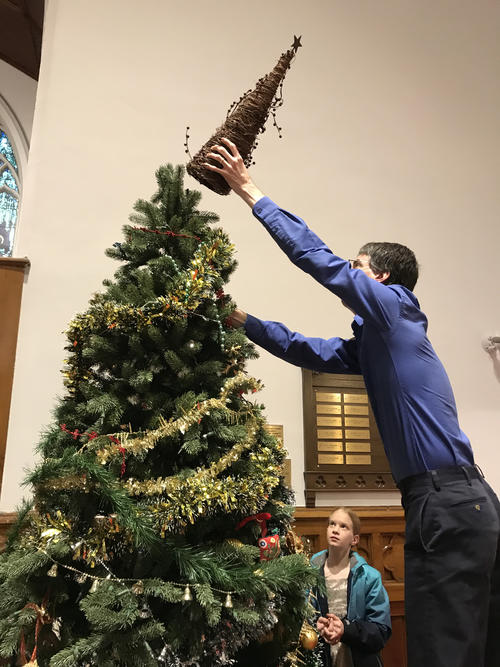 We helped decorate the church today. For some reason the star this year looked like a hat from a garden gnome with a tiny star on the top. (Some of the decorations seem to have been misplaced during the renovations). In any case, Brendan helped put the garden gnome on the tree, but we did later stage an intervention and went to buy a real star on clearance prior to Christmas. The increasingly crooked gnome star was hilarious but...
You might also like
- Decorating Tree
(0.307536)
- Ice Cream Festival
(0.291513)
- Christmas Cake
(0.287356)
- A masked visitor
(0.285024)
- 12 Days of Christmas: Boxing Day
(0.281395)
All
December 7, 2019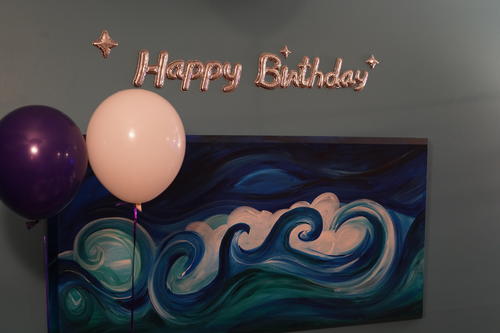 We decided to celebrate Auntie Mary's birthday with a cake after skating class, because Amelia pointed out that we hadn't gotten to sing happy birthday "properly". Plus two cakes in one day! (How could I turn that request down?)
Afterwards we headed to Auntie Karen's to celebrate Auntie Karen's birthday.
You might also like
- DQ
(0.308511)
- Museum and Birthday
(0.284375)
- O Tanjobi
(0.280576)
- Auntie Karen's birthday
(0.280556)
- Cousin Camp: Picnic
(0.274151)
All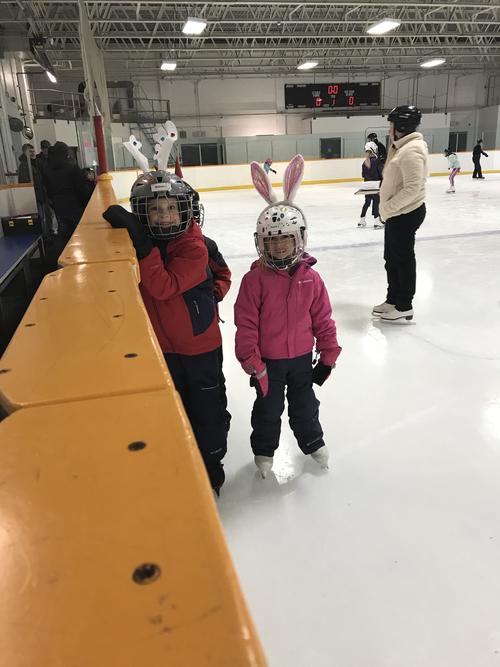 Amelia and Matthew took skating lessons right after swimming, which meant that we spent ten minutes hanging out underneath the dryer to make sure they had dry hair and didn't freeze and then drove from Dovercourt to St Laurent every week. Sometimes we stopped at home and Daddy took them to skating (but Mommy did ALL the swimming supervision) We scheduled an hour between classes and I was worried it was too tight but actually it worked out pretty well.
Amelia and Matthew made amazing progress in their lessons. Amelia went from shuffling around on the ice to passing the first two kinderglider levels. This is particularly amazing because her teacher was useless and that's being generous. Luckily the head instructor helped out a bunch, but Amelia spent significant portions of her lessons sitting on the ice instead of skating and one lesson she actually left the ice surface altogether without the teacher noticing (let's just say the teacher did not generally manage to capture Amelia's attention).
Matthew's teacher was great and actually paid attention to various kids. Matthew was more advanced than many of his classmates so she gave him quite a few extra things to work on. I wondered the first class whether he should have been sorted into the high instead of the low - he was kind of borderline - clearly one of the weakest "high" kids and the strongest "low" kid. Since he hadn't skated at all for quite some time (we took last winter off from lessons) I wondered if he was well placed but his teacher was so fantastic and he learned so much that we stopped worrying about placement early on.
He too passed more than one level - in his case he's about halfway through junior gliders. I suspect he's going to catch Elizabeth soon if he continues.
You might also like
- Matthew's first skating class
(0.445493)
- Skating
(0.437431)
- Virtual Piano Recital
(0.42779)
- Fall summer
(0.423747)
- Virtual school: Week 3
(0.422326)
All