March 22, 2020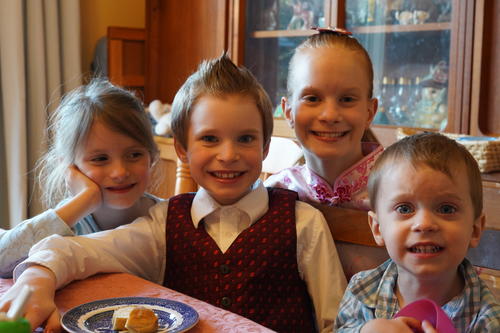 One of the last things on our winter list was our long anticipated winter feast. Since technically it is already spring and it is obvious that we are not going to be able to invite anyone to join us, we decided we'd go ahead with it this Laetare Sunday. A joyful Sunday seemed like as good a day as any!
First we had church-at-home and junior church on zoom and again it was really great. This week there was a baptism (Baby! Baby! said Michael) and music! Matthew was super engaged and so cuddly that I wondered if he was coming down with something. Elizabeth was cranky that her other siblings were playing with her kinetic sand.
Then it was time to work on our feast.
Starter (Hors d'oeuvre): Garlic Bread
Potage (Soup): Alphabet or green soup
Fancy Jello
Poisson (Fish): Cucumber, cream cheese and smoked salmon bites
Entrée: Chinese fondue with chicken
Sorbet as palate cleanser
Salades: Rooster salad
Fromage: Cheese platter
Dessert: Triple chocolate mousse bites
I had to substitute chicken noodle for the alphabet soup since the pasta was out of stock and our cheese platter wasn't quite as envisioned but otherwise we actually had everything we needed despite not getting to go grocery shopping for this specifically.
The kids were a bit overexcited but probably not as excited as I was about the jello. I've been waiting for a chance to play with my birthday present and this seemed like as good a chance as any. The kids even got to try their hands at it. More practice is definitely needed but the results were very promising.
You might also like
- Winter Feast
(0.420043)
- Winter Feast
(0.380052)
- Flying Squirrel
(0.374885)
- Plasma Car
(0.373992)
- Virtual School: Week 10
(0.372659)
All
March 21, 2020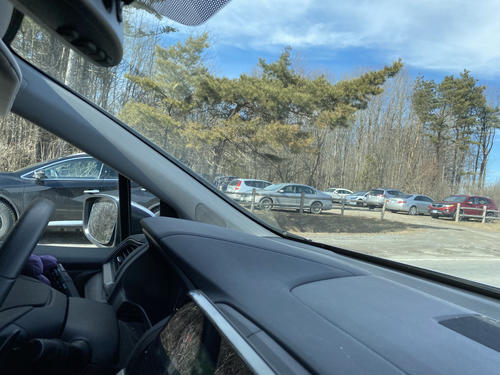 We thought we'd try getting groceries delivered. Our local Metro is no stranger to deliveries so we figured they'd be able to handle it. I've never ordered groceries online before so I was a bit worried about things like whether they would deliver mushy raspberries.
It turned out that was the least of my worries because due to food shortages we didn't get fruit. Or bread. Or bacon. Only one bag of milk (3 days worth). One bag of apples instead of three. One cream, not two. No yogurt. No alphabet pasta. In short, about half of our order didn't show up. Click and collect at Loblaws and most deliveries in our area are also now about a week out. So basically we need to go shopping again in the next couple of days. Oh well.
Then we thought maybe we could go for a walk on the greenbelt. It was a nice day, but Sarsparilla trail with the birds is a lesser known destination compared to Jack Pine. Yeah. Let's just say when we arrived, the parking lot was full. We pulled in to assess whether we dared get out of the car. The trail was a ZOO. While we were turning around, three more cars arrived. We drove a loop around all the various entrances to the greenbelt near there. Other places were so busy that cars were parked up and down the highway. It was very discouraging - at this rate the trails will get closed and then no one can enjoy them, but it was obvious that it would be impossible to social distance with that many people so we went home and played in the backyard.
Then the kids had various virtual live lessons all back to back to back. Elizabeth was first with a karate lesson, followed by Amelia and then Matthew with piano. I was pretty pleased with the karate setup as we got sensei Cody a side and front view. Not quite the same as being there but it was pretty good.
Our piano setup needs some work but we managed to figure out a workable solution and it will be even better next week.
In the evening Elizabeth was so tired she fell asleep on the couch while waiting for the other kids to go to sleep. She decided to go to bed early after that!
You might also like
- Social Distancing: Day 3
(0.43318)
- Orchestre
(0.429075)
- Ski Club 4
(0.427656)
- Hike in the woods
(0.416168)
- Dr Lynn is leaving :(
(0.4159)
All
March 20, 2020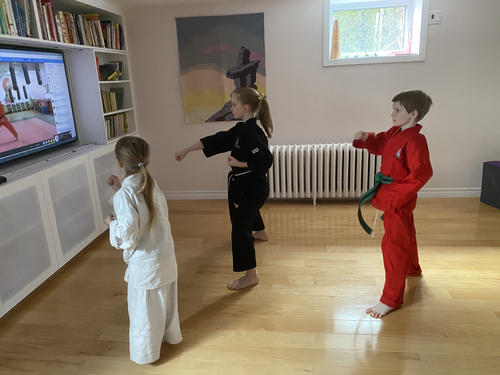 Starting to get into the groove of homeschooling, but Elizabeth has now completed all of the work assigned to her from school so I'll need to start actually planning lessons for her next week. It's still super unclear what the school board is going to do but we are expecting school's out until September at this point. I think the biggest challenge I have at the moment is ensuring the kids are speaking/reading/writing enough french.
This morning I decided to do a little history unit with all the kids about Nellie Bly, which the kids enjoyed very much. We also did some geography naming provinces and capitals and continents. Even Michael participated - I got them to name a province and then if they were right (or in Michael's case repeated correctly) then they got to eat a dried cranberry or raisin. This was very popular.
In the afternoon Douvris had a live karate class on Facebook. All the kids put on their gis - even Amelia who doesn't technically do karate yet but wanted to follow along. (No belt for her though!) Michael wanted to try too but that wouldn't have resulted in Elizabeth having a real class and she REALLY wanted to have a real class so he was banished upstairs. Amelia did really well for the first twenty minutes. Then they transitioned into a sparring class and while she gamely bounced along for a bit when they hit the half hour mark I told her she could go and play since a tykes class is usually only half an hour. Matthew had a horrible time focusing and spent a significant portion of the class flinging himself onto the couch, but he did participate. His problem is that he knows they can't see him. I resorted to filming him and threatening to send the video to his senseis. After the class there was a question and answer time and the kids were super pumped to be able to ask questions and hear them read back.
You might also like
- Virtual School: Week 20
(0.451524)
- Homeschool wk apr 20-24
(0.448304)
- Home
(0.444837)
- Social Distancing: Day 3
(0.441425)
- Virtual school: Week 4
(0.439618)
All
March 19, 2020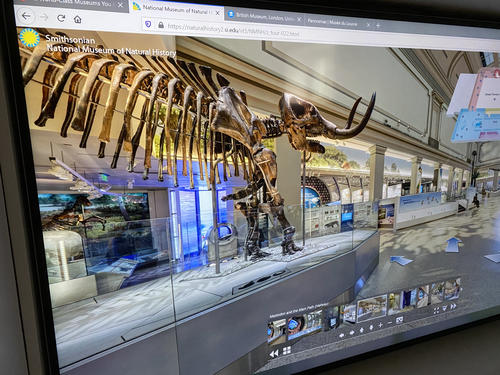 HAHAHA All my photos from today are of kids in front of screens.
One thing that is going reasonably well: keeping the house tidy. We told the kids that they have to tidy the basement and their rooms before free screen time in the evening. It's incentive to tidy as you go and it's probably fair to say that between this and daily "chore time" the house is actually in better shape than it's been in months. In fact we've had time to do a bit of spring cleaning (!)
I did add a couple of extra outdoor playtimes to our schedule today, but we didn't go for a walk because it was obvious that the kids weren't in the mood. Instead we let them pull the scooters out and go up and down the driveway (usually we don't allow kids to do such frivolities until the street sweeper has been by to remove the salt and grit leftover from winter).
During chore time we came across our winter and spring bucket lists. "We can't go to a museum now", Elizabeth sadly noted. Aha! said I. Let's try out some of these virtual tours I've been hearing so much about. So we saw butterflies and mummies and rocks and dinosaurs and skeletons (so many skeletons) at the Smithsonian. I am going to have OPINIONS about virtual tours by the end of this, I can tell that right now. There were fights over the keyboard and frustrations with the mouse. But we did actually learn some stuff, including that all of the kids are grossed out by ancient Egyptian burial customs.
After the museum we introduced them to Mythbusters, via the famous germ episode while I made supper (followed by Do Goldfish have 3 second memories?). They are all fans.
After supper Elizabeth tried out one of the karate video lessons posted recently. It's not the same but it is definitely better than nothing.
You might also like
- Music Day
(0.385151)
- Silly Sock Week
(0.382564)
- Easter Sunday
(0.382544)
- Orchestre
(0.37807)
- École LaGlace
(0.377926)
All
March 18, 2020
We're still working out exactly what our schedule will look like - we like structure but also variety.
Matthew complained today that he gets more outside time at "real school". That would be time where "[he] can play outside rather than dodge around other people" so I've promised to try and figure out some playtime slots. The kids normally like to go and chat with people, so we feel they need supervision if they are playing in the front yard. That makes scheduling tricky because I'm ALSO trying to find time to stay employed and get things done.
Wednesday mornings we usually have house group and this morning we had our first virtual house group which was super encouraging. The video conferencing thing is actually working pretty great, although we did have some technical glitches in the form of my battery dying on my phone while I was hosting and then I couldn't remember my zoom password. During house group Elizabeth ran another acro "class" for her siblings. Michael even participated for about an hour before he decided he was done and came to hang out with house group.
Amelia and I are getting into a bit of a groove - we're playing games with numbers where she gets a number and has to build it with the manipulatives or I build a number and give her some options and she has to figure out which is the right one. I plan to break out the board games at some point but am waiting until I get Matthew onto the next unit as I'm sure he'll want to join in. Last summer I found that Elizabeth felt Matthew's work was way too easy (UNFAIR) and Matthew thought he might like to help do Amelia's work. Strangely this is still true so lessons tend to run with kids in physically separate rooms so that they can concentrate on their own work.
Aside from science with glitter germs the big excitement today was going for a walk with Auntie Janice late afternoon "together but apart". It was also Brendan's first time out of the house in a couple of days and he concurred with my assessment that some people are taking the social isolation part of things much more seriously than others. This is quite annoying if you are trying to take a walk but stay 2m away from other people and the kids definitely don't enjoy having to zigzag all over the place. It was a pretty nice day and there were SO many people out on the recreational paths. Manageable for the moment, but when it gets really nice I think it will be too crowded to be considered responsible unless we pick a less popular time. Also Commissioner's park will become impassable by stroller for a few weeks shortly due to the melt I expect - I was wading in pretty deep water at one point.
You might also like
- Homeschool wk june 15-18
(0.474026)
- Homeschool wk may 11-15
(0.473233)
- Elizabeth
(0.45777)
- Healthy Girl
(0.454148)
- Virtual school: Week 2
(0.454132)
All