September 9, 2021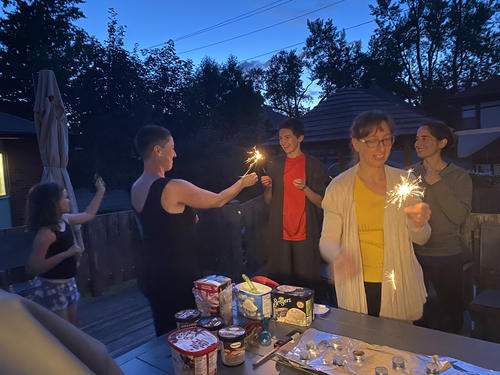 Our neighbour Catherine had her last day at work a couple of days ago plus she had missed out on ice cream so a few of us gathered to congratulate her and eat ice cream. We are so blessed to be surrounded by such fantastic neighbours!
You might also like
- Labour Day Open Dojo
(0.256545)
- Last day at the cottage
(0.252174)
- Ice Cream parties
(0.250737)
- Saturday bo
(0.247863)
- Happy Anniversary
(0.24359)
All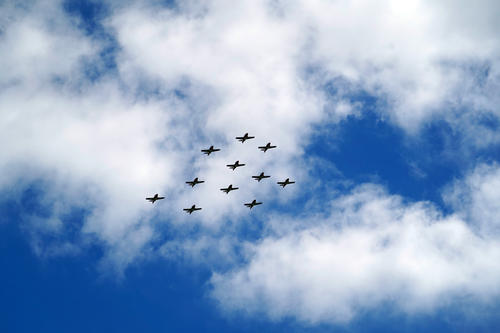 The Snowbirds passed through town again and while not as nice as the photos from Canada day we still got some ok shots of the formation as it passed by. Apparently an 11 plane formation is somewhat rare.
You might also like
-
(0.288973)
- Lightning Storm
(0.260377)
- International Children's Day
(0.25)
- Four Generations
(0.248299)
- Fall
(0.247232)
All
September 6, 2021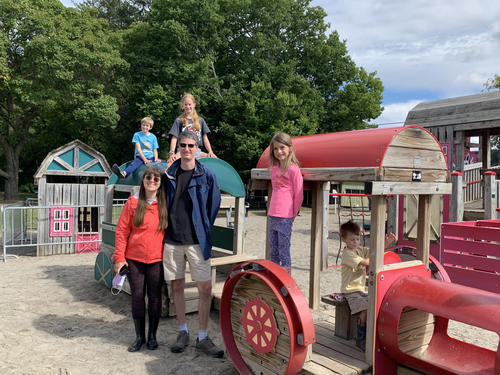 We took Grandma and Grandpa H to the farm for labour day and enjoyed petting the animals.
You might also like
- Cookies with Grandma
(0.276316)
- Mary Day
(0.239726)
- Xander comes to Agriculture
(0.232558)
- Nutcracker
(0.231707)
- Raking leaves
(0.225806)
All
September 5, 2021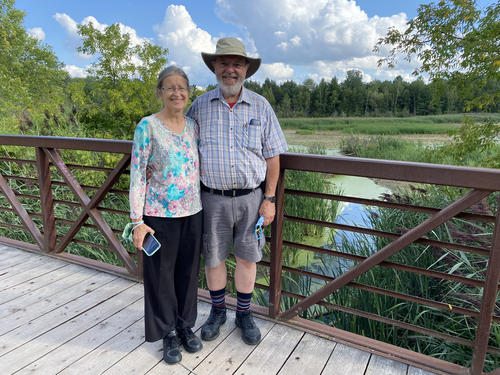 We took Grandma and Grandpa H for a walk around Bruce Pit with Dianne and her kids. After our walk we went for one last swim of the season. The kids were all very keen to keep swimming outdoors all fall - especially Matthew - but a few minutes of the cold water swim was enough to make them realize that summer is fast leaving us. Michael wasn't too sure he even wanted to get wet but in the end everyone except Daddy got wet at least up to their eyebrows.
You might also like
- Beach
(0.31829)
- Pie Day
(0.314394)
- Swimming!
(0.306306)
- Water baby in the pool
(0.305328)
- Social Distancing: Day 69
(0.30303)
All
September 4, 2021
This year's ice cream party was very informal with various neighbours and friends coming over in small groups to eat ice cream and play outside together. Matthew wanted to go home with the Stickley's to swim in their pool so he wrangled an invitation for tomorrow.
You might also like
- Pool Party
(0.277202)
- Teacher Thank yous
(0.266497)
- Cousins
(0.26393)
- Winter sickie
(0.258278)
- Compositions
(0.256966)
All
August 31, 2021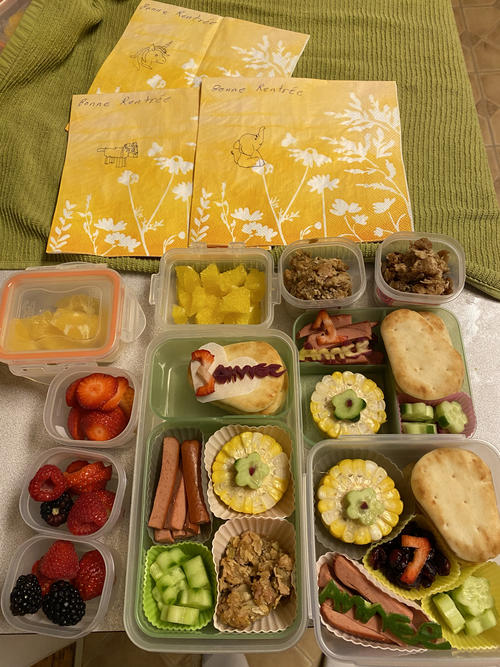 It's back to school day, and new school (buildings at least) for both Elizabeth and Amelia.
Amelia is starting grade one, with Mme Marie-Claude. I nearly cried with relief when I found out that Amelia was going to have the same excellent teacher that both Elizabeth and Matthew had for grade one! Amelia's friend Josephine from last year is in her class. Amelia was relieved to have kids she knew and who were also in PAVE.
Matthew is starting grade three, with Mme Josée. She's unknown to us, but our violin teacher Mme Danielle says she's nice so Matthew is looking forward to it. His friend Leo is in his class so he's happy about that. Actually Leo was also in his online class last year too.
Elizabeth has the biggest change as she has graduated from elementary school and starts high school at De La Salle this year. They grouped students into cohorts by instrument, so her friend Bianca isn't in her class, but Samia, Olivia and Shaughnessey are! She's excited but a bit nervous to be biking solo with her friends.
Matthew, Amelia and I are also biking to school every day, and Matthew's friend Nico will be joining us.
You might also like
- Grade 2
(0.358974)
- First day of Maternelle
(0.34947)
- Bike swap
(0.349231)
- First day of grade 3
(0.340461)
- Dance Camp
(0.337905)
All