September 10, 2021
It was Michael's first day at preschool and hotly anticipated it was. He was clearly ready - he walked up to the teacher without any backwards look and had to be prompted to say goodbye. He had a fabulous time and can't wait to go back.
"Welcome to your first day at GCNS! We've had such a great start to the morning with your beautiful children. It's a wonderful morning full of sunshine and the children enjoyed spending time in the yard getting to know their teachers and new classmates. We built bridges in the sand and when on a hunt for additional sticks to add to the bridge. So cool!"
"Michael used the plastic leaves on the sandpaper numbers with Miss Melanie to practice counting"
You might also like
- First day of Maternelle
(0.324881)
- Matthew's christmas concert
(0.316614)
- Olympic skater
(0.315789)
- Messiah practice
(0.315254)
- Grandma H
(0.314387)
All
September 9, 2021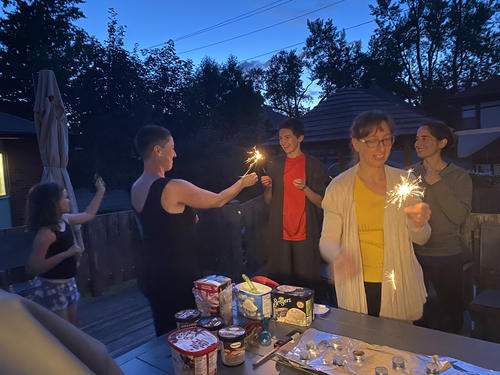 Our neighbour Catherine had her last day at work a couple of days ago plus she had missed out on ice cream so a few of us gathered to congratulate her and eat ice cream. We are so blessed to be surrounded by such fantastic neighbours!
You might also like
- Labour Day Open Dojo
(0.256545)
- Last day at the cottage
(0.252174)
- Ice Cream parties
(0.250737)
- Saturday bo
(0.247863)
- Happy Anniversary
(0.24359)
All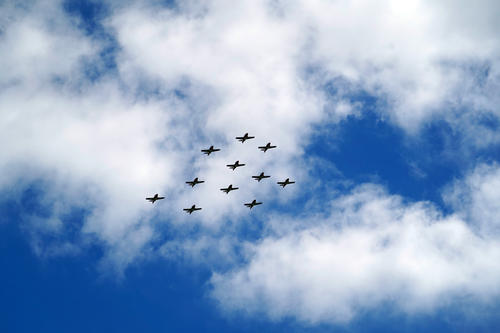 The Snowbirds passed through town again and while not as nice as the photos from Canada day we still got some ok shots of the formation as it passed by. Apparently an 11 plane formation is somewhat rare.
You might also like
-
(0.288973)
- Lightning Storm
(0.260377)
- International Children's Day
(0.25)
- Four Generations
(0.248299)
- Fall
(0.247232)
All
September 6, 2021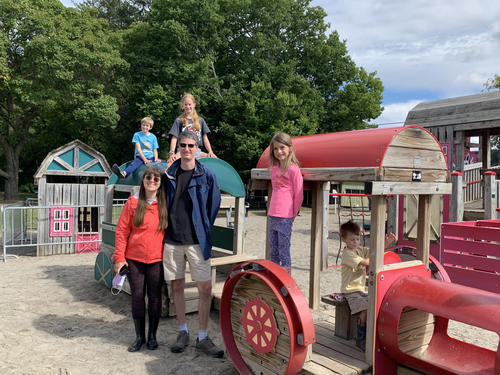 We took Grandma and Grandpa H to the farm for labour day and enjoyed petting the animals.
You might also like
- Cookies with Grandma
(0.276316)
- Mary Day
(0.239726)
- Xander comes to Agriculture
(0.232558)
- Nutcracker
(0.231707)
- Raking leaves
(0.225806)
All
September 5, 2021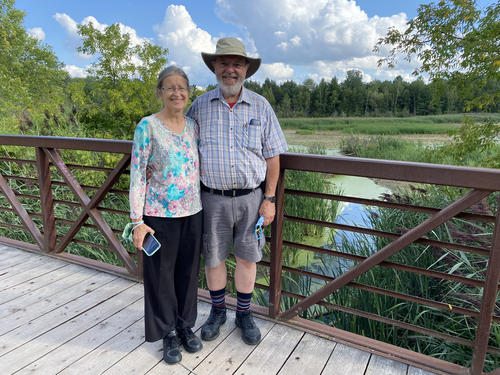 We took Grandma and Grandpa H for a walk around Bruce Pit with Dianne and her kids. After our walk we went for one last swim of the season. The kids were all very keen to keep swimming outdoors all fall - especially Matthew - but a few minutes of the cold water swim was enough to make them realize that summer is fast leaving us. Michael wasn't too sure he even wanted to get wet but in the end everyone except Daddy got wet at least up to their eyebrows.
You might also like
- Beach
(0.31829)
- Pie Day
(0.314394)
- Swimming!
(0.306306)
- Water baby in the pool
(0.305328)
- Social Distancing: Day 69
(0.30303)
All
September 4, 2021
This year's ice cream party was very informal with various neighbours and friends coming over in small groups to eat ice cream and play outside together. Matthew wanted to go home with the Stickley's to swim in their pool so he wrangled an invitation for tomorrow.
You might also like
- Pool Party
(0.277202)
- Teacher Thank yous
(0.266497)
- Cousins
(0.26393)
- Winter sickie
(0.258278)
- Compositions
(0.256966)
All