February 27, 2022
Today Elizabeth got to practice being 13. She seems to approve as long as cake is involved.
You might also like
- Blue belt red stripe
(0.298077)
- Orange Stripe
(0.251969)
- Red stripe
(0.230159)
- First Braid
(0.23)
- Lookout point
(0.228758)
All
February 20, 2022
The WKC decided that the virtual series they trialed last year was such a success that they would run it again this year. Just as last year it includes a wildcard spot for first place finishers to qualify to attend the world championships.
Elizabeth placed 2nd in hard style forms, 1st in classical forms, 1st in extreme weapons, 1st in traditional weapons and 2nd in creative weapons.
You might also like
- Douvris WKC Virtual World Qualifier #5
(0.37732)
- Michael Bernardo's WKC virtual worlds qualifier #3
(0.360976)
- WKC virtual world qualifier #3
(0.344118)
- WKC virtual world qualifier #2
(0.334278)
- WKC Virtual World Championships
(0.31216)
All
After Elizabeth's tournament the whole family went skiing through the woods out in Kemptville with Auntie Heather. It was definitely a good call to go today instead of the day before when it was crazy windy. As it was we still had some pretty impressive wind blowing across the open area outside the woods. The sunset made up for it though.
You might also like
- Dentist
(0.316832)
- Acro viewing week
(0.303828)
- Bubble Tea
(0.290727)
- 12 Days of Christmas: Day 12
(0.290244)
- Cousin Tshirts
(0.287037)
All
January 23, 2022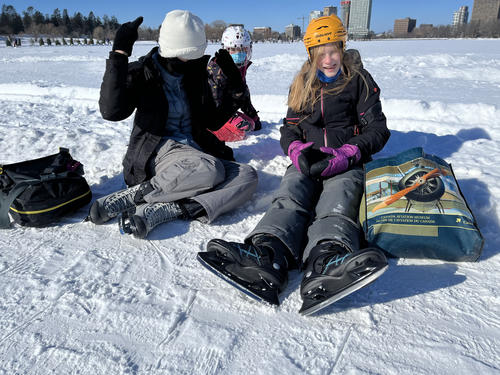 We managed to get skating today but sadly it was very windy and cold so it was somewhat abbreviated. We did manage to procure beaver tails which we brought back home and ate in the warmth to console small frozen children.
You might also like
- Baptism Birthday
(0.27027)
- Skiing
(0.268293)
- Canal part deux
(0.267913)
- Skating
(0.266055)
- Second Cousins
(0.262712)
All
January 11, 2022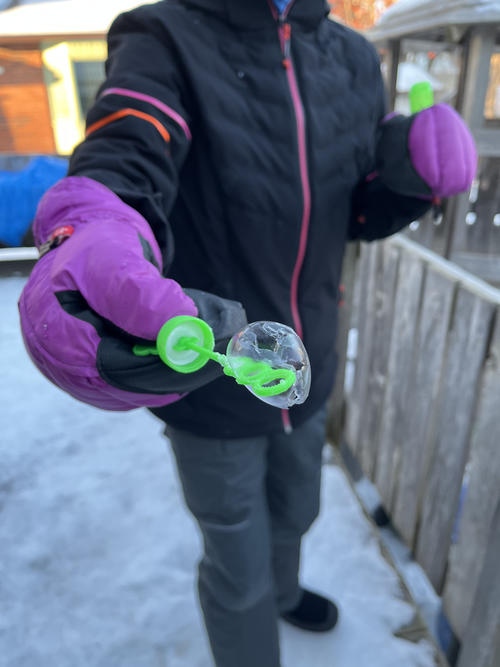 It's the annual freeze bubbles and throw water into the air to forget that the air is so cold it hurts day!
You might also like
- Remember remember
(0.209302)
- Snow play
(0.208122)
- New favourite way to get home from the bus stop
(0.2)
- Ice Storm
(0.2)
- Remembrance day cake
(0.199029)
All