May 8, 2022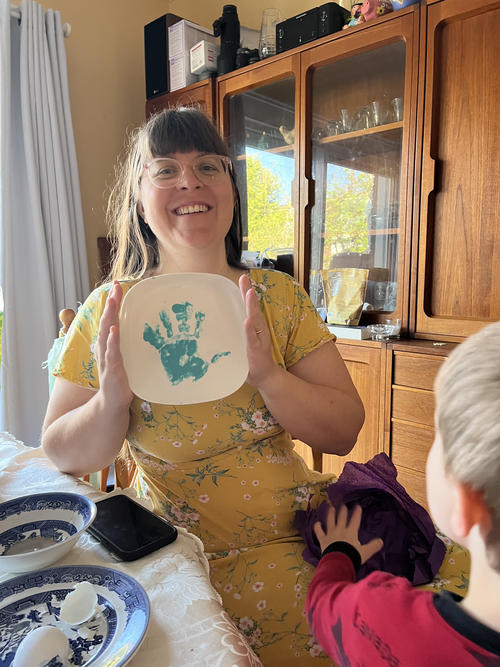 The children were restrained from doing breakfast in bed but still had much fun climbing all over their mother and showering her with gifts.
You might also like
- 40
(0.262222)
- Tulip Gallery
(0.256604)
- Teacher gifts
(0.248252)
- Jack Pine Trail
(0.23913)
- Big Girl
(0.238095)
All
May 1, 2022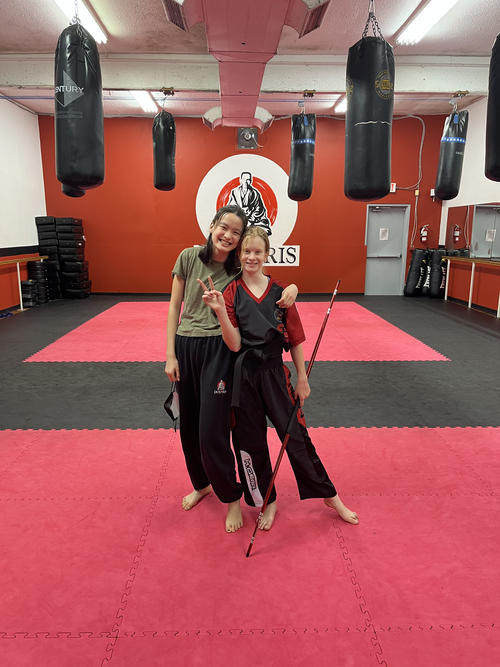 Double points today. Elizabeth managed to drop her bo for the first time in competition (likely due to the humidity in the room making her hands sticky). All the same she came away with 1st in hard style forms, 2nd in classical forms, 1st in traditional weapons, 2nd in extreme weapons and 1st in creative weapons.
Erika came along as well and placed 4th in hard style forms and 5th in classical forms.
You might also like
- WKC virtual world qualifier #2
(0.394495)
- Michael Bernardo's WKC virtual worlds qualifier #3
(0.378173)
- WKC virtual tournament
(0.344118)
- Douvris WKC Virtual World Qualifier #5
(0.303393)
- WKC virtual world qualifier #4
(0.30123)
All
April 13, 2022
Today was hunt for silver coins and then wonder where we hid the ones nobody and find day. This of course serves as a reminder of the 30 silver coins paid to Judas as a price for betraying Jesus.
You might also like
- Spy Wednesday
(0.276596)
- Thanksgiving 2019
(0.237569)
- Last day at the cottage
(0.226891)
- Brownie Halloween
(0.223744)
- Grading and birthday party
(0.219828)
All
April 9, 2022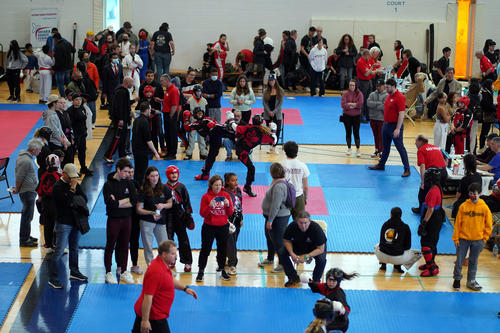 Karate season is in full swing now with the WKC provincial qualifiers happening this weekend. Elizabeth and Erika both went this year. Daddy, Elizabeth, Erika and Yukiko all drove down to stay with Muriel the night before and then headed off bright and early to the competition in the morning.
They decided to do this one as a no parents in the competition area (not that many of the parents listened to this guidance...). This annoyed daddy as he would have brought a different lens for the camera if he had known this in advance. Anyway it all worked out and Erika was able to manage the music and fetching of weapons for Elizabeth as they were not competing at the same time.
Elizabeth was using a new traditional bo as she had just outgrown her old one and had not had a chance to really practice with the new one so her traditional weapons score likely suffered a bit as a result.
Overall she still did amazingly well with medals in all her divisions. Gold in extreme and creative weapons. Silver in hard style and classical forms as well as in sparring. She very nearly pulled off the gold in sparring but lost her second fight by two points. Probably her best two fights ever. To round things out she got a bronze in traditional weapons. As the top 8 qualify for nationals she will be advancing in all six divisions.
Erika failed to advance in hard style forms but when the judges were deliberating who to cut for classical Elizabeth and Master John conspired to send the whole group of 10 through and the judges agreed. So Erika will also be competing at nationals.
The girls are also planning to compete in team forms at nationals which should be fun but sadly had no qualifier division at provincials to practice in. Now the girls have much practicing to do to prepare for nationals in May.
You might also like
- WKC Provincials
(0.46789)
- WKC Nationals
(0.448795)
- WKC virtual world championships
(0.441574)
- WKC Nationals
(0.440476)
- Burlington
(0.430526)
All
April 7, 2022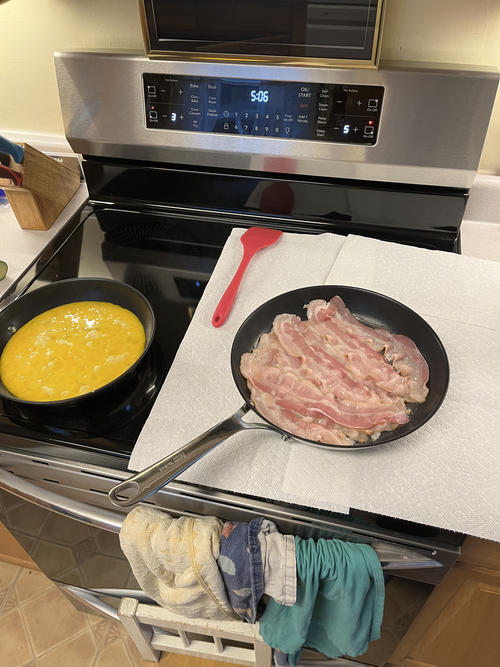 Our oven died at the beginning of the year and after looking into repair possibilities we determined that sadly it was not repairable. While it was the main control board that went up in smoke (relay failed), the heat melted a small but vital ribbon cable connecting the front panel controls to the mainboard. The control module could be sourced for about 1/5 the cost of a new oven but the front panel was not available nor was it practical to replace the integrated ribbon cable. We then spent months researching options and debating their merits. We knew we wanted a convection oven with self cleaning and a flat top stove. We liked the sound of induction stoves and ideally wanted it in white. It turned out that self cleaning has become a complex issue with modern ovens. In an effort to cut costs manufacturers have removed heavier parts and insulation and replaced the incineration process with a new "pour a bit of water in the bottom of the oven and heat it up to make steam" self cleaning option. The problem is this doesn't really do much other than make basic grim easier to wipe off. The real baked on stuff just laughs at this feeble attempt to dislodge it. As such we quickly eliminated a good chunk of the options. Induction further reduced the options and the combination meant there were no options in white. This was a problem. We got stuck at this point and went back and forth on various options not really wanting to compromise. In the end we decided that the colour was what we would compromise on and we ended up with an induction range with real self cleaning and fancy new "European" convection. We must say we are very impressed with the induction stove top. As the heat is actually generated by the pots/pans the controls are instantly responsive and the transfer of energy is much more efficient than a normal flat top where the heat has to radiate up through the surface. Boiling a pot of water is so fast it still makes up giggle weeks later. The other amusing thing is that as the heat is generated by the pan you can place paper towel between the cooktop and the pan when cooking messy items such as bacon and then just toss the paper towel into the green bin when you are done. After a few months we've cleaned the stove top maybe twice compared to every few days with the old stove. We still wipe it down but the serious cleaning with the magic cleaning stuff is basically no longer needed. So far we are pleased with our decision despite the colour.
You might also like
- Hawaii
(0.394239)
- Virtual school: Week 2
(0.393893)
- Lorianne is home
(0.39258)
- Tree bed
(0.390805)
- Sewing with kids
(0.389547)
All