May 13, 2022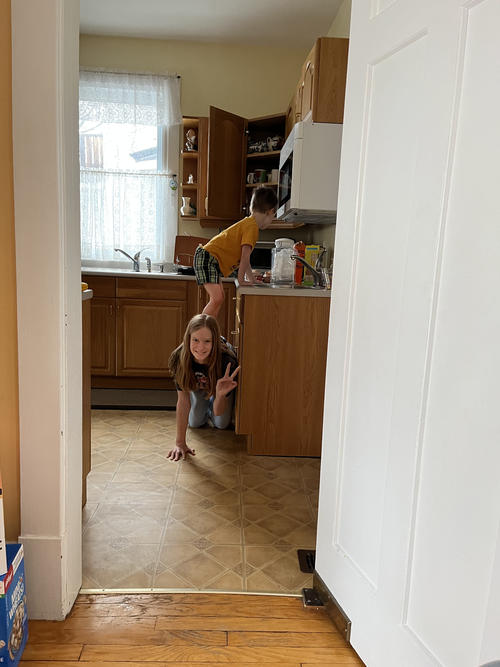 Children do the strangest things. Michael is in a "let's see what happens if I do this" phase which has included such highlights as "watering" the new grass seed into oblivion, picking the petals off of mommy's flowers, emptying the dirt from plants all over the floor, covering the car in dirt amongst other things. The middle two seem to be having trouble with laundry. It tends to end up strewn all over the stairs when they are asked to take it down and put it on. Elizabeth continues to use every and any opportunity to stretch and bend in ways that make one wonder if the human body is meant to work like that.
You might also like
- Upsidedown daredevil
(0.328231)
- Kid Math
(0.321608)
- Lil helpers
(0.315702)
- Medical appointments
(0.306818)
- Rehearsal Dinner #RayCray2016
(0.305185)
All
May 8, 2022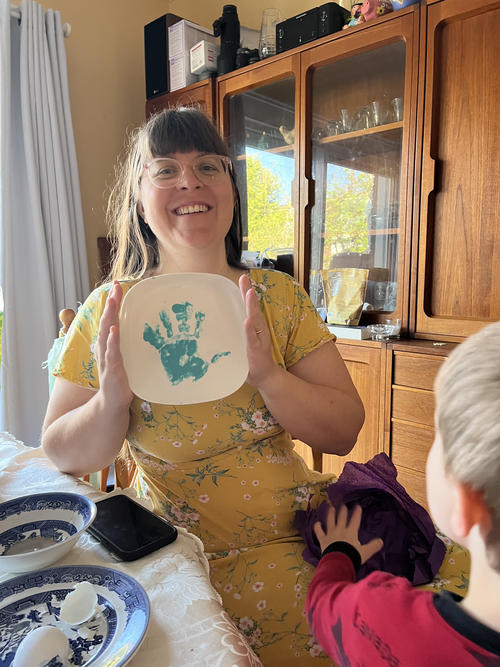 The children were restrained from doing breakfast in bed but still had much fun climbing all over their mother and showering her with gifts.
You might also like
- 40
(0.262222)
- Tulip Gallery
(0.256604)
- Teacher gifts
(0.248252)
- Jack Pine Trail
(0.23913)
- Big Girl
(0.238095)
All
May 1, 2022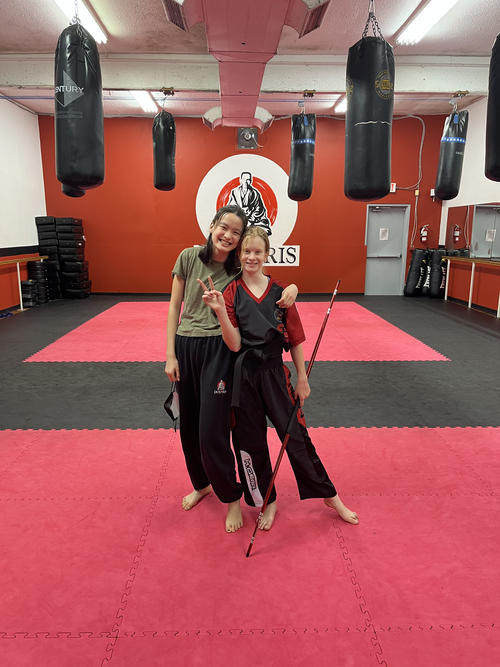 Double points today. Elizabeth managed to drop her bo for the first time in competition (likely due to the humidity in the room making her hands sticky). All the same she came away with 1st in hard style forms, 2nd in classical forms, 1st in traditional weapons, 2nd in extreme weapons and 1st in creative weapons.
Erika came along as well and placed 4th in hard style forms and 5th in classical forms.
You might also like
- WKC virtual world qualifier #2
(0.394495)
- Michael Bernardo's WKC virtual worlds qualifier #3
(0.378173)
- WKC virtual tournament
(0.344118)
- Douvris WKC Virtual World Qualifier #5
(0.303393)
- WKC virtual world qualifier #4
(0.30123)
All
April 13, 2022
Today was hunt for silver coins and then wonder where we hid the ones nobody and find day. This of course serves as a reminder of the 30 silver coins paid to Judas as a price for betraying Jesus.
You might also like
- Spy Wednesday
(0.276596)
- Thanksgiving 2019
(0.237569)
- Last day at the cottage
(0.226891)
- Brownie Halloween
(0.223744)
- Grading and birthday party
(0.219828)
All
April 9, 2022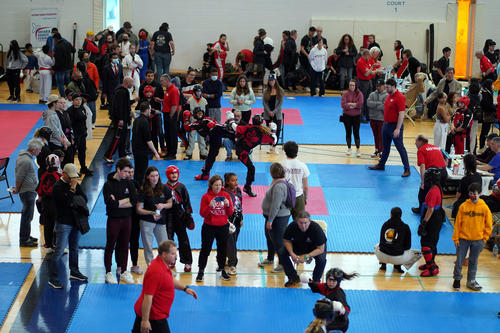 Karate season is in full swing now with the WKC provincial qualifiers happening this weekend. Elizabeth and Erika both went this year. Daddy, Elizabeth, Erika and Yukiko all drove down to stay with Muriel the night before and then headed off bright and early to the competition in the morning.
They decided to do this one as a no parents in the competition area (not that many of the parents listened to this guidance...). This annoyed daddy as he would have brought a different lens for the camera if he had known this in advance. Anyway it all worked out and Erika was able to manage the music and fetching of weapons for Elizabeth as they were not competing at the same time.
Elizabeth was using a new traditional bo as she had just outgrown her old one and had not had a chance to really practice with the new one so her traditional weapons score likely suffered a bit as a result.
Overall she still did amazingly well with medals in all her divisions. Gold in extreme and creative weapons. Silver in hard style and classical forms as well as in sparring. She very nearly pulled off the gold in sparring but lost her second fight by two points. Probably her best two fights ever. To round things out she got a bronze in traditional weapons. As the top 8 qualify for nationals she will be advancing in all six divisions.
Erika failed to advance in hard style forms but when the judges were deliberating who to cut for classical Elizabeth and Master John conspired to send the whole group of 10 through and the judges agreed. So Erika will also be competing at nationals.
The girls are also planning to compete in team forms at nationals which should be fun but sadly had no qualifier division at provincials to practice in. Now the girls have much practicing to do to prepare for nationals in May.
You might also like
- WKC Provincials
(0.46789)
- WKC Nationals
(0.448795)
- WKC virtual world championships
(0.441574)
- WKC Nationals
(0.440476)
- Burlington
(0.430526)
All